HRT 251: Organic Farming Principles and Practices
Course Code: HRT 251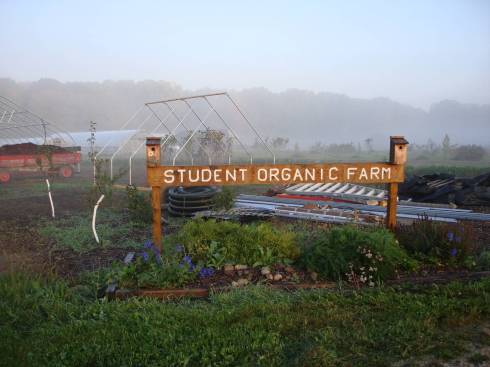 Credits and Offerings
3 credits
Spring semester of every year
Course Objectives
Students will
Develop an understanding of the historical, biological and ecological basis for Organic farming including crop and livestock management.
Understand the USDA National Organic Program rules and an Organic Systems Plan.
Learn the basic principles of organic matter management to feed the soil food web through the use of cover crops, compost and other organic and mineral amendments.
Learn the basic principles of managing biodiversity, crop rotations, non-crop competitors (weeds) and plant health for productive cropping systems with minimal off-farm resources.
Understand the foundation of organic animal husbandry and the integration of crops and animals on the organic farm.
Develop critical and creative thinking skills with a systems approach to agriculture for multiple and diverse farming systems including vegetables, fruit, field crops and livestock and use the skills for development of a group farming systems plan.
Understand the social, economic, political and environmental context for current and future organic agriculture production and sales.
Demonstrate ability to knowledgeably discuss principles and practices of organic agriculture.
Activities
12 Short Written Activities
12 Weekly Reading Reflections
Organic Farming System Group Project and Presentation
Final Comprehensive Oral Exam
---
Instructor