About
Our department excels in research, extension and teaching to address the issues that confront us today and into the future. Our expertise serves the people of Michigan, our nation, and the world.

The Department of Entomology is based in the College of Agriculture and Natural Resources (CANR) and the College of Natural Science (CNS). We offer Bachelor of Science (major or minor), Master of Science and Doctor of Philosophy degrees and consider graduate student education and postdoctoral experience to be one of our highest priorities. Many of our undergraduates gain research experience as valued employees in our research labs.
Leadership: Bill Ravlin, department chairperson, and Barry Pittendrigh, associate chairperson. Departmental Advisory Committee: Zsofia Szendrei, John Wise, and Doug Landis.
Find our department offices on campus
MSU Interactive Map. Type our building "Natural Science" into the search, or pick from these other map options.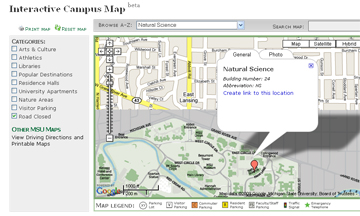 Contact Us
MSU Entomology Department:
Natural Science Building
288 Farm Lane Room 243
East Lansing MI 48824
Phone: 517-355-4663, Fax: 517-432-7061
Got a bug question?
Contact Howard Russell, MSU insect diagnostician at 517-353-9386 or bugman@msu.edu
People often ask about these insects. Here are our quick links to information about: brown marmorated stink bugs, bed bugs,spotted wing Drosophila, emerald ash borer, multi-colored Asian lady beetles, and boxelder bugs.