Mission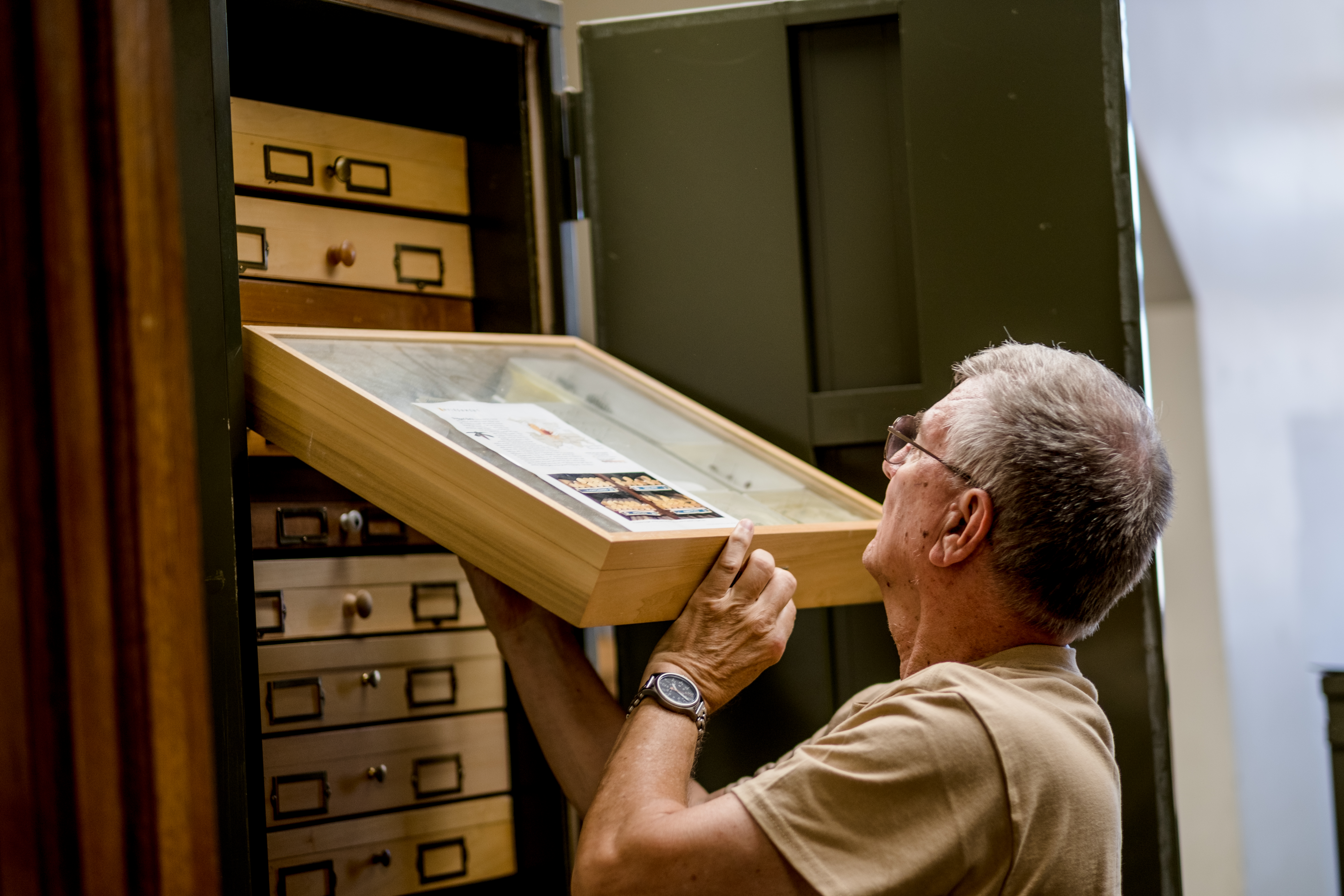 The mission of the Albert J. Cook Arthropod Research Collection (ARC) in the Department of Entomology is to serve the people of Michigan by providing excellence in research, education and outreach. The ARC maintains a significant arthropod collection representing the biodiversity of Michigan, the Great Lakes Region, and to a lesser extent, the World. It provides expert information on identification, biology, distribution, and seasonal occurrence of arthropods, and makes this knowledge available to researchers in systematics, agriculture, natural resources, urban insect management, to extension personnel and to the general public.
In support of its mission, the ARC serves the following key functions:
As a "library" of authoritatively identified specimens of insects and other arthropods used for identification and verification of identifications in research and extension.
As an educational resource to demonstrate to students and the public the immense diversity and abundance of insects and other arthropods worldwide.
As a means of obtaining knowledge of the variation, distribution, and seasonal occurrence of species, with emphasis on Michigan.
As a resource of specimens for systematics and evolutionary biodiversity research. Faculty and graduate students here and elsewhere benefit via loans between institutions worldwide.
As a depository both for voucher specimens that document the species upon which research was performed, and for type specimens that document the species to which a scientific name has been given.