Spring Plant Sale
Spring Plant Sale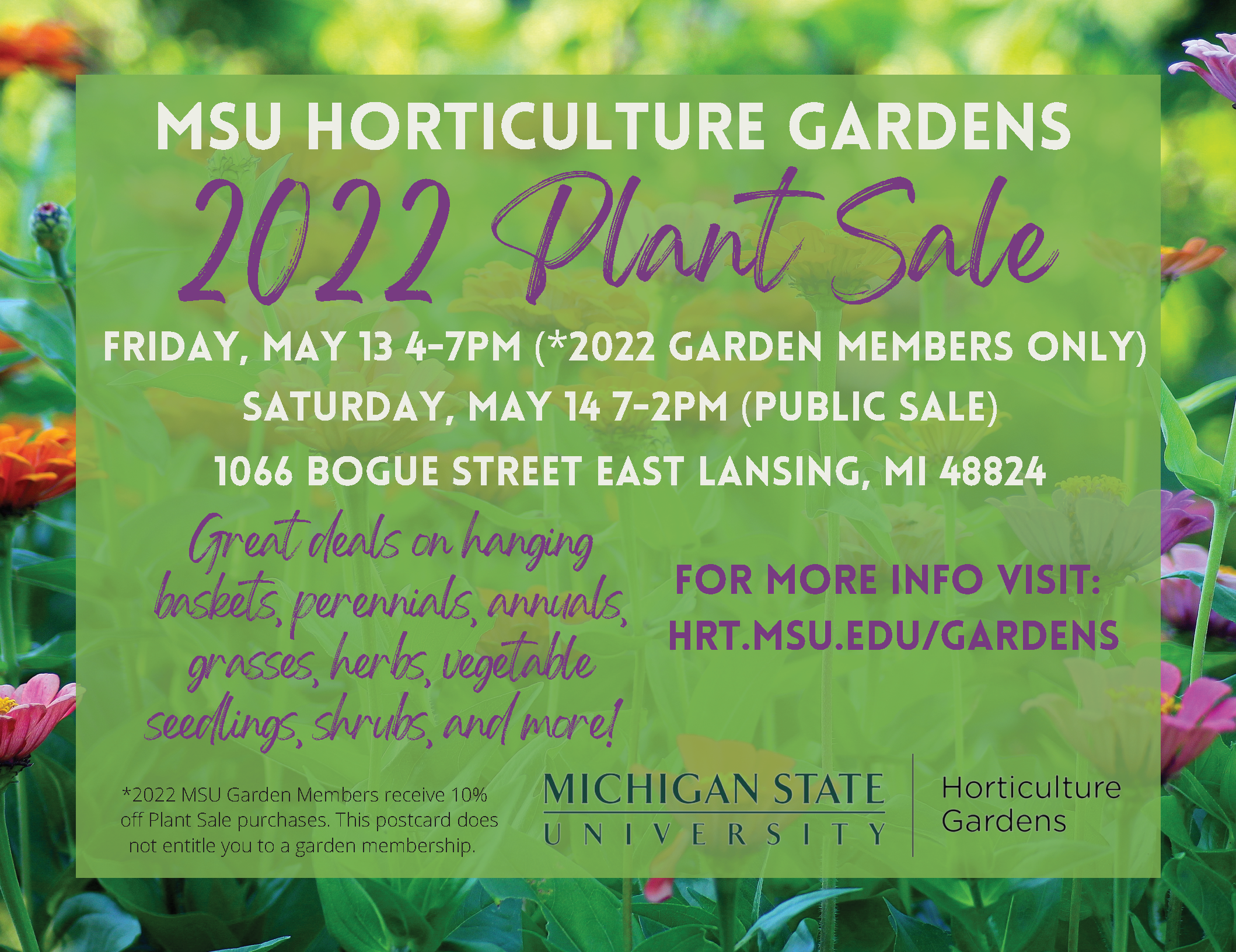 Our Spring Plant Sale will be held:
Friday, May 13, 2022 (2022 MSU Garden Members ONLY* - purchase a membership here, shop early and receive 10% off!)
4:00pm - 7:00pm
Saturday, May 14, 2022 - Public Sale
7:00am - 2:00pm
No early sales, feel free to bring a cart!
The sale will take place at the Plant & Soil Sciences Building, 1066 Bogue St, East Lansing, MI 48824.
Hope to see you there!
2022 Perennial Inventory
2022 Annuals Inventory (tentative)
2022 Vegetable Inventory