Garden Programs and Events
Curious Gardener
Handmade Basket-Making
Explore the wonderful world of basket-making, with our long-time members and volunteers Juanita Elkins and Marlene Cosgrove. Each participant will receive all the supplies to make your very own basket and a bounty of spring flowers to plant and enjoy.
Tuesday, March 21
2:00-5:00PM
Price: $40 for Members/$45 for non-Members, parking not included
Register early, only 25 spaces available!
Spring Plant Sale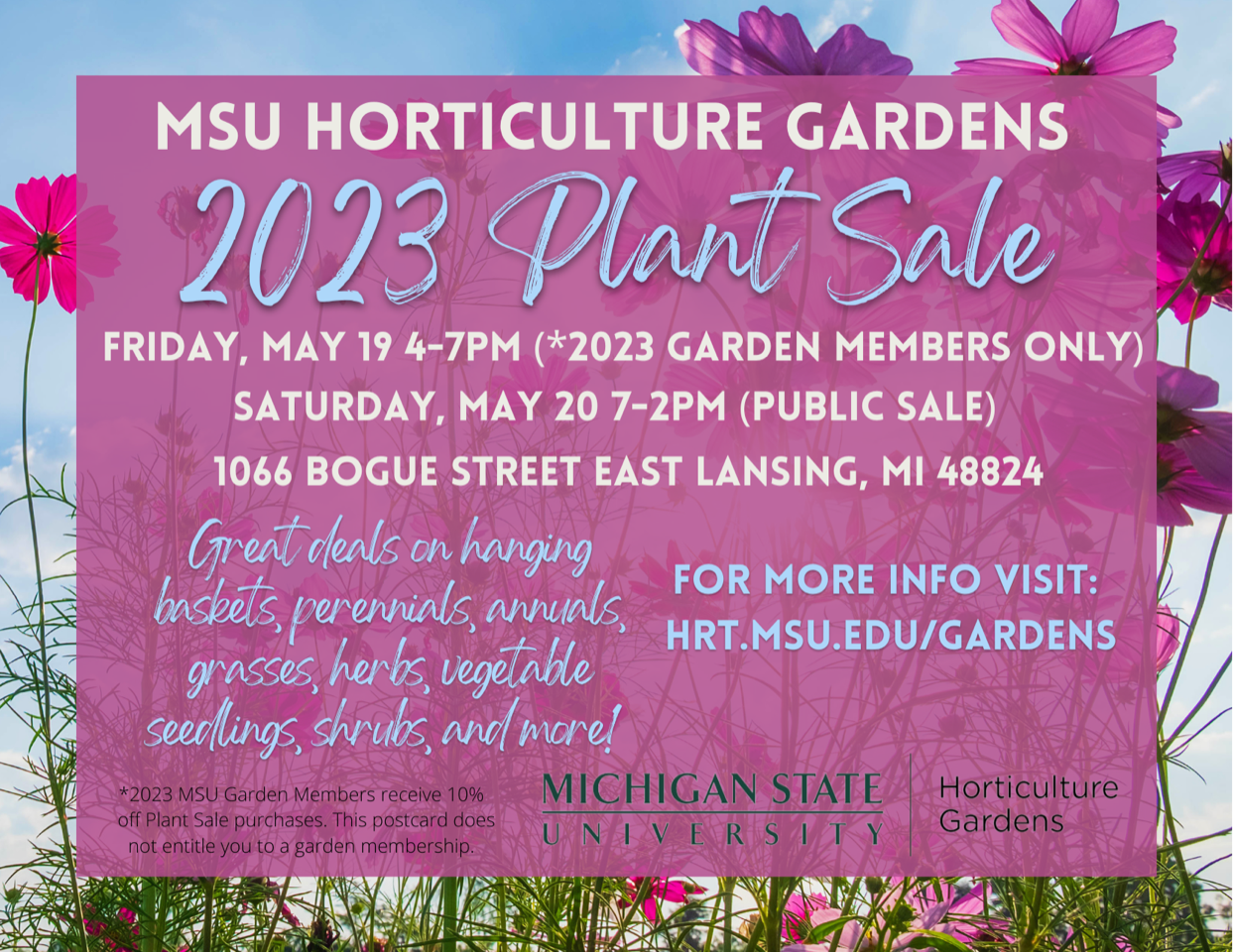 Our Spring Plant Sale will be held:
Friday, May 19, 2023 (2023 MSU Garden Members ONLY* - purchase a membership here, shop early and receive 10% off!)
4:00pm - 7:00pm
Saturday, May 20, 2023 - Public Sale
7:00am - 2:00pm
No early sales, feel free to bring a cart!
The sale will take place at the Plant & Soil Sciences Building, 1066 Bogue St, East Lansing, MI 48824.
Hope to see you there!
2022 Perennial Inventory
2022 Annuals Inventory (tentative)
2022 Vegetable Inventory