Spring Plant Sale
Spring Plant Sale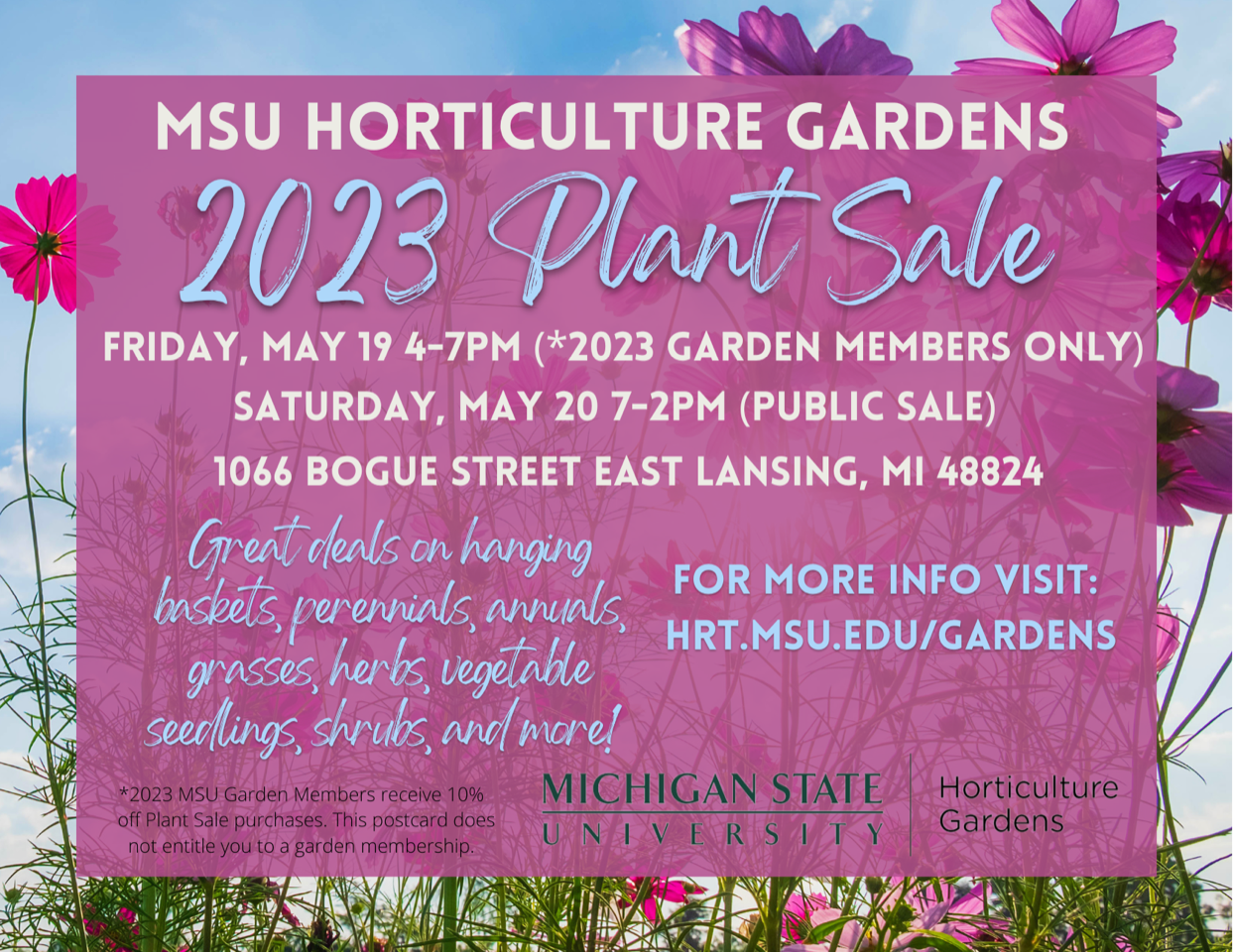 Our Spring Plant Sale will be held:
Friday, May 19, 2023 (2023 MSU Garden Members ONLY* - purchase a membership here, shop early and receive 10% off!)
4:00pm - 7:00pm
Saturday, May 20, 2023 - Public Sale
7:00am - 2:00pm
No early sales, feel free to bring a cart!
The sale will take place at the Plant & Soil Sciences Building, 1066 Bogue St, East Lansing, MI 48824.
Hope to see you there!
2023 Perennial Inventory
2023 Annual Inventory
2023 Vegetable Inventory
All plant inventory is subject to plant efficacy.