New addition to U.S. food hub longitudinal data now available
2019 National Food Hub Survey report gives key findings, trends, takeaways, and extensive figures of pre-COVID-19 food hub operations.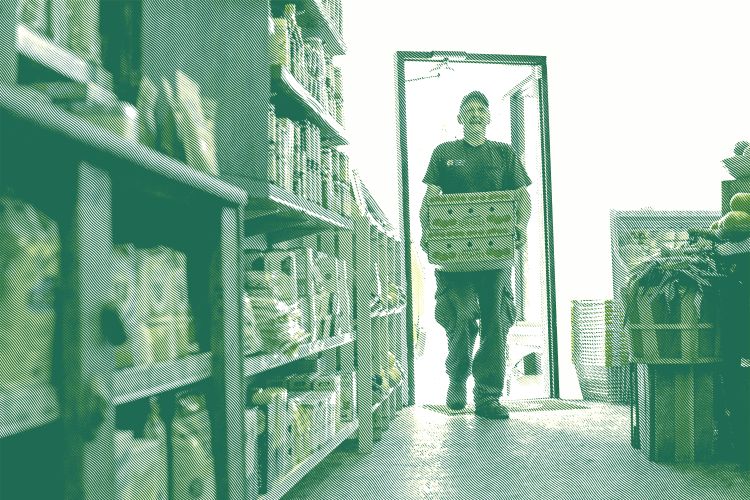 MSU Center for Regional Food Systems and The Wallace Center at Winrock International are pleased to announce that a report on the results of the 2019 National Food Hub Survey is now available. These results are the primary source for longitudinal data on food hubs in the United States.
The report summarizes key findings, trends, and takeaways and provides extensive figures to illustrate the data.
This report provides a valuable reference point for those working to adapt and pivot food hub operations due to the COVID-19 pandemic. Current and future food hub operators, partner organizations, policy makers, funders, and community members can use this information to strengthen local food systems in their regions.
Key findings
The food hub sector continues to thrive and mature.
Hubs are pursuing social and environmental goals.
Supporting farm and supplier viability is important to hubs.
Hubs see room for growth, but challenges remain.
Trends and takeaways
Sales to institutional markets continue to show great promise, but some institutional markets are growing more than others.
Many hubs are focused primarily on selling fresh produce and herbs, even though seasonality of produce is one of the top three barriers to entering institutional markets.
Balancing supply and demand has been food hubs' top challenge across all four surveys (2013, 2015, 2017, and 2019).
The 2019 survey contained several significant revisions, including new questions on the role that food hubs play (or do not play) in addressing racial equity in their communities and barriers to new institutional market opportunities.
This report was nearing completion in March 2020 and therefore does not address the impacts of the COVID-19 crisis in detail, however an epilogue reflects on the role food hubs have played in supporting the resiliency of local and regional food systems throughout the pandemic.
Explore the report and share it with your networks!
For more information, please contact Noel Bielaczyc at bielacz1@msu.edu.
Visit the National Food Hub Survey website to learn more.
This work was supported by the W.K. Kellogg Foundation. Participation by the Wallace Center has been graciously supported by the Kresge Foundation and the Surdna Foundation.
---
Please help us spread the word!
Forward this message and share on social media.
You can include these graphics in social media posts. Tag @MSUCRFS on Facebook and Twitter. Tag @WallaceCenteratWinrock and @PublicSectorConsultants on Facebook and @WallaceCenter and @PSCMichigan on Twitter.
Be the one of the first to see! Just published: Findings of the 2019 National #FoodHubSurvey by @MSUCRFS, @WallaceCenter, and@PSCMichigan. foodsystems.msu.edu/2019-food-hub-survey
Get the most current and comprehensive info on U.S. food hubs: Findings of the 2019 #FoodHubSurveyby @MSUCRFS, @WallaceCenter, and@PSCMichigan. foodsystems.msu.edu/2019-food-hub-survey
U.S. food hub sector continues to thrive and mature, according to the 2019 #FoodHubSurveyby @MSUCRFS, @WallaceCenter, and@PSCMichigan. foodsystems.msu.edu/2019-food-hub-survey