Season's Greetings!
Join us at MSU Center for Regional Food Systems in reflecting on 2021 in our year-end message.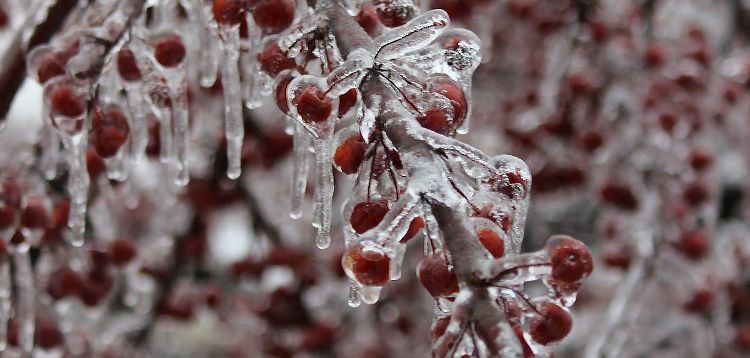 At this time of year, there is greater focus on the seasonal rhythms that shape our lives, especially amidst the pace of modern life and ongoing uncertainties of the global pandemic.
There is comfort in knowing that we are in these seasons together, and in knowing that we are together as a community working to achieve regionally-rooted healthy, green, fair, and affordable food systems. We are grateful to be part of this community with you.
As we approach another year's end, we want to wish you a very happy holiday season and we hope you'll take a moment to reflect on important things that happened in your 2021, as we share some highlights from our year.
Values
In early 2021, our team re-centered on the values that collectively guide us in our work. These five core values are: collaboration, shared vision, place, equity, and accountability. Please visit our About Us page to read brief descriptions of what these mean to us, what we do, and how we do it.
People
We have had the good fortune to welcome three new people to our team in 2021:
Visit their pages on our website to learn more about them and what they do at CRFS.
We also recognized Mike Hamm, Founding Director of MSU Center for Regional Food Systems, as he retired from Michigan State University in July.
New, renewed, and ongoing partnerships and programs
We share our gratitude for new and continued support from our funding partners in 2021. With support received this year, we are:
We are also grateful for ongoing support that makes it possible for us to work toward health and economic development through resilient Michigan good food systems. A new Michigan Good Food Charter will be published in 2022!
The people and organizations we work with are essential to these efforts. Follow the links above and subscribe to our newsletter to learn more about some of our many collaborations.
The coming year
Lastly, we would like to share that 2022 will bring a new season for us. Our director Rich Pirog will transition away from MSU in spring 2022. We are grateful to Rich for his leadership as director since 2016 and as associate director from 2011-2015. The search for a new director will begin early next year.
We look forward to another year of high-impact programming, network-building, and collaboration in 2022. We invite you to partner with us to address the root causes that prevent people from having equitable access to healthy, affordable, and sustainably grown food. Please consider making a tax-deductible year-end gift to our general fund.
Peace and Health,
Your friends at the MSU Center for Regional Food Systems