AFRE student finds environmental career path at MSU
Environmental economics management student Miranda Graleski studies the business side of sustainability.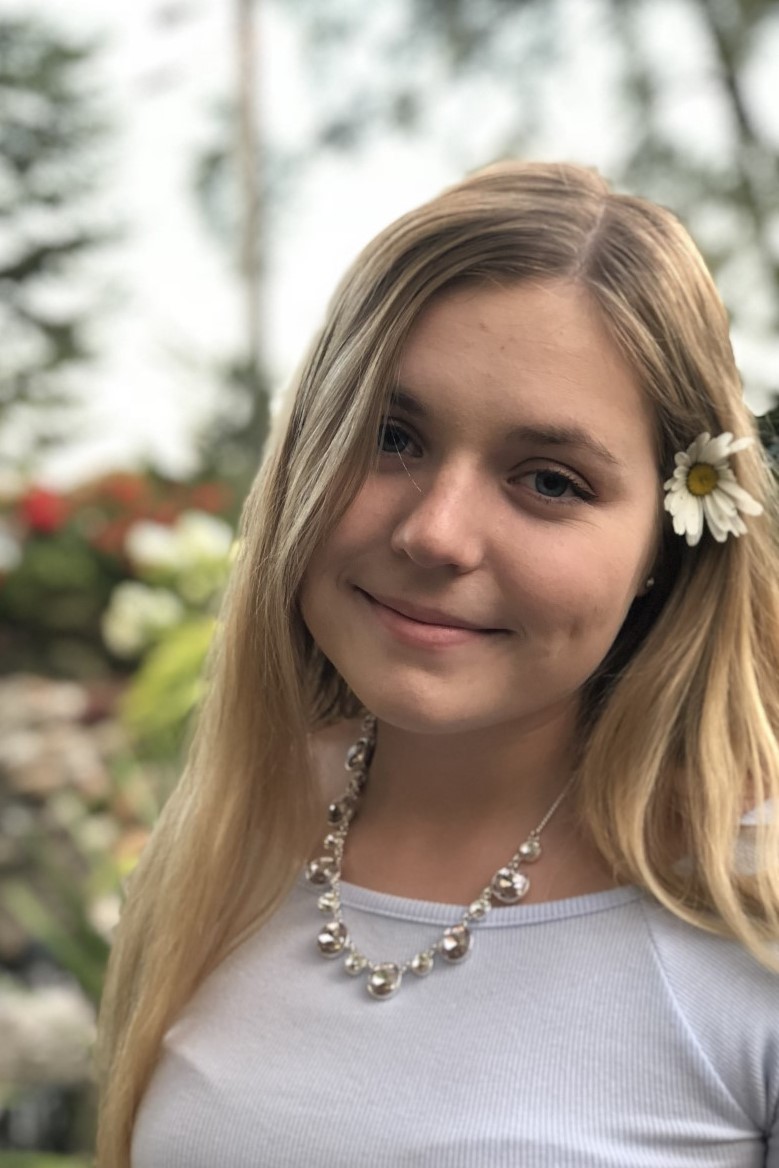 Michigan State University (MSU) offers many different paths and programs in environmental studies and sustainability, including within the College of Agriculture and Natural Resources (CANR). Miranda Graleski chose the environmental economics and management major within the CANR, combining her interests in sustainability and business.
"I learned that there are so many options for environmental and sustainability programs," she said.
"I have found my perfect niche. Although the environmental economics and management major is small, there are so many benefits. I truly feel as if I have found my family within the Department of Agricultural, Food and Resource Economics!"
Graleski wants to pursue a career where she can help make environmental policy advancements in her home state of Michigan. To further support her education, Graleski received one of the 2020 CANR Alumni Association Scholarships.
---
Name: Miranda Graleski
Hometown: Macomb, Michigan
Major: Environmental economics and management major through the Department of Agricultural, Food and Resource Economics
Graduation date: Spring 2021
Why did you choose your major and why MSU?
I always knew I wanted to pursue a career path that would allow me to have a focus on the environment. Michigan State has had a reputation as a university that was eco-friendly in its thinking. That combined with the fact that I wanted to stay in state for school made MSU the obvious choice.
Choosing my major was harder, but I was intrigued by the placement of the environmental economics and management major within the College of Agriculture and Natural Resources. I wanted to see what it was about, and I am ever so grateful I did.
Who or what inspired your interest in environmental economics and management?
My passion for making a change in our current environmental regulations and consumer culture led me to the environmental economics and management major. I was drawn to the business side that the world of sustainability could offer. The path of traditional sustainable sciences were options at other schools, but MSU was unique in offering the business background.
What has been one of your best experiences within your major so far?
I have had nothing but wonderful experiences within my major. I have met such amazing people that I have been able to grow alongside of and am so excited to see where their paths lead them. I believe specializing in my major at MSU has shown many perspectives and been a broad enough education while still focusing on issues central to Michigan.
What are some of the best things about being an MSU student?
MSU offers an atmosphere unlike any other. From game day to study sessions, there is never a dull moment. I am so grateful to have found my home away from home here.
My favorite thing is being able to study exactly what I love at such a diverse school. The campus is large enough without being overpowering. The faculty and staff are attentive without being suffocating. It is the best of both worlds in every aspect.
Any thoughts or advice for current students?
Do not be afraid to study what you like to study. If I had listened to negative comments, I would not be doing what I love with such amazing people each day. Current students should feel comfortable enough to step outside their comfort zones. It could really pay off.
What are your future plans?
In the future, I hope to be traveling in a sustainable fashion. There are many places I want to see and experience, all through the lens of sustainability. I hope to find a career within corporate sustainability and social responsibility at a company that recognizes its impacts and wants to work to make real change at its organization and throughout the industry.