AutumnFest 2019: CANR's official tailgate, a day filled with food, fun and MSU football
Join friends, family and fellow Spartans for AutumnFest 2019, slated for Nov. 9, beginning 3 hours before the kickoff of the Michigan State University (MSU) vs. Illinois football game.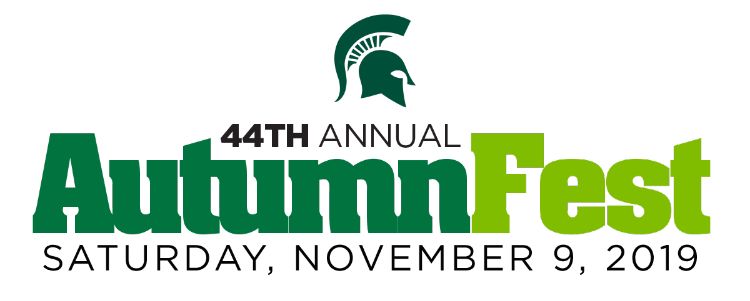 The 44th annual AutumnFest is Nov. 9, 2019 beginning 3 hours before the kickoff of the football game between MSU and Illinois. The event is located in the MSU Pavilion for Agriculture and Livestock Education.
Hosted by the College of Agriculture and Natural Resources (CANR) Alumni Association, AutumnFest is CANR's official college reunion and MSU's biggest indoor tailgate.
Highlights of Autumnfest will include food, an appearance from Sparty and more. Chat with old friends, network with supporters from Michigan's agricultural and natural resources industries, and engage in activities throughout the pavilion.
Booths throughout the pavilion will offer samples of Michigan-grown products from agriculture and natural resources industries and organizations, as well as information from MSU programs and student groups. Money raised from the event will fund scholarships, student activities and alumni programming.
AutumnFest is open to the public. Tickets are $25 if ordered in advance and $30 at the door. For students ages 6-21, tickets are $10. Admission is free for children ages 5 and under.
Learn more and register for AutumnFest at: www.canr.msu.edu/autumnfest.