BRITE bites has bright future because it was able to define its brand, founder says
Attending Making It In Michigan Conference and Marketplace Trade Show as a vendor shined a light on what was most important to be a successful food entrepreneur, and this MSU student is never looking back.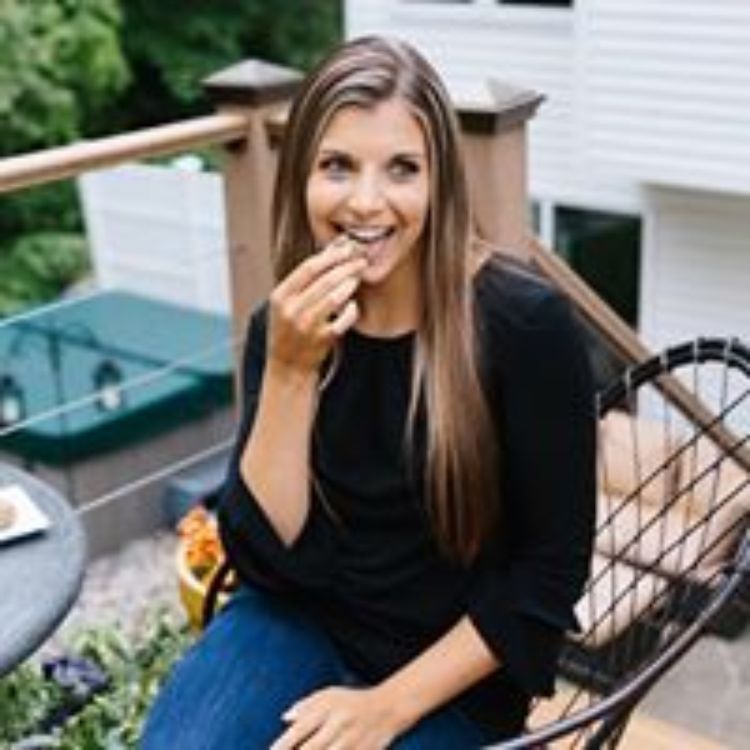 Bri Makaric, founder and CEO of BRITE bites, began working with the MSU Product Center as she started her business in March of 2018. By that November, she had positioned herself to enter the MSU Product Center's Making It In Michigan Conference and Marketplace Trade Show as a vendor where she marketed three flavors of nutrient dense probiotic snack bites to specialty food store buyers throughout Michigan. She walked away from the show with one of her first wholesale markets and counted the experience as a success for her first trade show.
Makaric, who currently produces her product at the Allen Neighborhood Center Incubator Kitchen, described her first experience at the conference as eye opening and enthusiastically encourages other beginning food processors to take the leap to be a vendor. "I learned so much … you can't lose by doing it." she said. "As far as cost, it's really not very much money compared to other shows."
Register now for the Making It In Michigan Conference and Marketplace Trade Show
Makaric said preparing for Making It In Michigan really forced her to identify a brand for her business. By attending the show, she had a much clearer idea of what size of signage and font she really needed as well as the importance of using vertical space to make her product stand out at the show. She said learning from the other food entrepreneurs about all kinds of topics such as marketing and packaging at the show was also extremely valuable.
This year, she plans to go to the event with a whole new strategy. When asked what she would do differently, she said she plans to have data on her current sales, an improved sales sheet, a different booth set-up and, most importantly, a different strategy for networking. When Makaric talks about a different booth set-up, the sky's the limit on what she will come up with. After getting a free ticket from one of her contacts to attend the March 2019 Natural Products Expo West in California, Makaric's ideas for making her booth stand out has been taken to a whole new level.
When asked what her advice is for new food processing entrepreneurs, she emphasized the need for people to connect with the MSU Product Center and, before anything else, define who the target customer is for their food product.
"It's important to just get out there and start providing product sampling at random places." This strategy, she pointed out, would provide entrepreneurs with some early qualitative data to make changes to begin selling the product. "These early sales," she advised, "should be used to help fund even more product development and marketing so the entrepreneur can really figure out if they have a viable business."
The wisdom in that advice is evidenced by the fact that Makaric is now selling in 24 wholesale locations.
So who is this enthusiastic and successful entrepreneur? You may be surprised to know that Bri Makaric is a senior in Advertising this year at Michigan State University. As a student at MSU, she has utilized the entrepreneurship services offered at MSU HATCH as well as those of the MSU Product Center. After struggling with many different nutrient deficiencies and digestive problems when growing up, Bri has combined her passion for health and wellness with her advertising skills to create BRITE bites, a business that makes the world a healthier place, one bite at a time. Meet Bri and BRITE bites in this short video.
Register today for the November 13, 2019 MSU Product Center's Making It In Michigan Marketplace Trade Show and Conference, held at the Lansing Center, where annually 200 vendors and 400 attendees celebrate Michigan's specialty food businesses.