Butterflies in the garden goes virtual in 2021
Live-streaming brings back this program for students.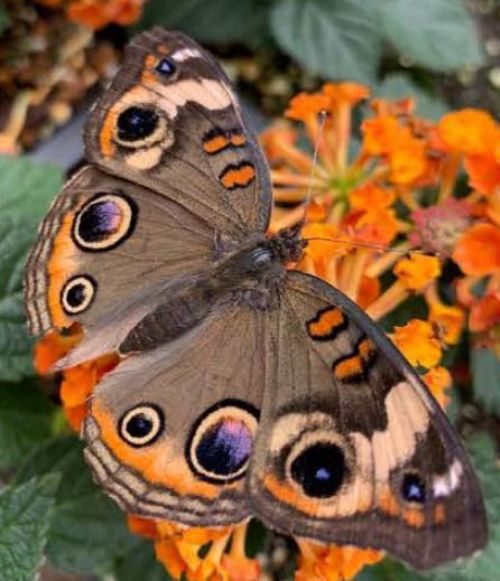 The very popular Butterflies in the Garden program was back this year but in a slightly different format. Instead of thousands of students coming to the Curiosity Classroom and Butterfly Lab, this spring we brought the classroom and lab to them via live streaming. Over 40 classrooms from around Michigan and Ohio experienced butterflies in their classrooms or homes a new way. Each field trip started with a lesson in the classroom about the butterfly life cycle and anatomy. We then took a close up look at butterflies under the digital microscopes. After these explorations in the butterfly lab it was time for students to see butterflies in our Indoor 4-H Children's Garden Flight House. As we walked towards the butterfly area, we talked to the students about what we would look for in the garden and reminded them of butterfly etiquette.
As we entered the Indoor 4-H Children's Garden, we took the classes to the chrysalis cage to see butterflies emerging and to learn about metamorphosis. We then hunted for caterpillars and butterfly eggs. Each field trip got to see at least a dozen different types of butterflies flying and on flowers. Many classes saw the butterflies' proboscis pushing into flowers, and a few even got to see our resident tree frog. The field trips concluded with a time for question and answers. Each classroom had lots of questions with some of my favorites being: "What is a butterflies' favorite color?" and "Where do the butterflies sleep?". Although this year's butterfly program looked much different than it has in the past, it was wonderful to be able to share the garden and butterflies in a new way. If you would like to experience a virtual butterfly field trip, check out our pre-recorded field trip video on YouTube at: https://youtu.be/Nkg3mDfiGN8.