Caputo Elected to AAEA Executive Board
Vincenzina Caputo officially joined the Executive Board of the Agricultural and Applied Economics Association (AAEA) on July 24.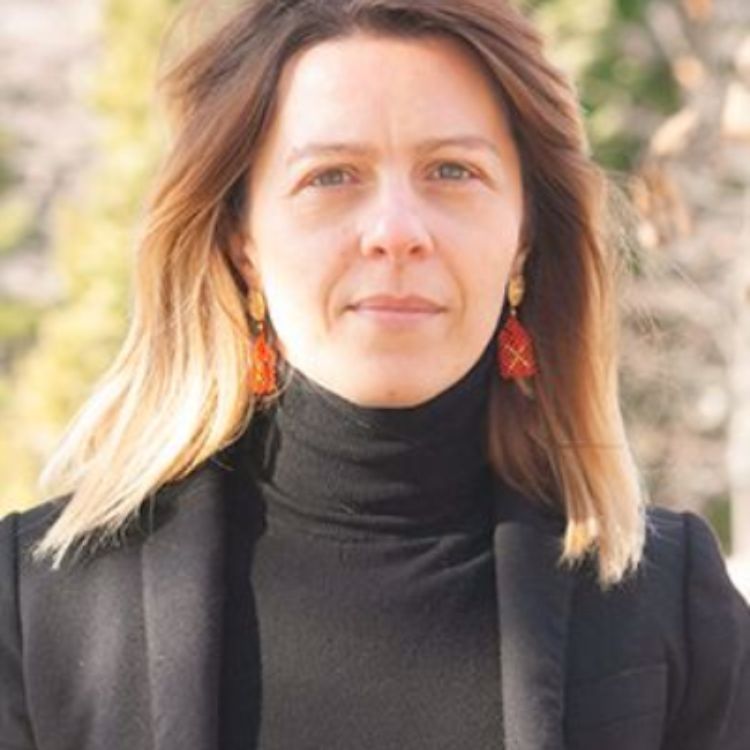 Vincenzina Caputo officially joined the Executive Board of the Agricultural and Applied Economics Association (AAEA) on July 24. An MSU associate professor of Agricultural, Food, and Resource Economics (AFRE), Caputo was elected to a 3-year term that lasts until 2026.
The AAEA is the leading professional organization in its field, with more than 2,500 members. Each year, the AAEA membership elects two new Board members and a president-elect to replace departing members.
"Being elected to the board of directors is a significant achievement for me," Caputo said. "It represents the trust and support of AAEA members, including my peers, students and government/industry representatives. It also provides me with the opportunity to learn from accomplished scholars and leaders in my field while also driving transformative change to shape AAEA into an even more inclusive and influential hub, serving as a welcoming home and a recognized reference point for scholars and professionals from various cultural, educational and disciplinary backgrounds."
Scott Swinton, AFRE Department chairperson and a past AAEA president and board member, predicted that, "Vincenzina's energy and vision will offer great guidance to AAEA's recruitment and mentoring initiatives, especially the emerging challenge to develop the next generation of applied economists in the face of declining numbers of U.S. students graduating from high school."
Titus Awokuse, MSU Associate Dean for Research and Strategic Partnerships in International Studies and Programs, just completed his term on the AAEA Executive Board last week, as Caputo began hers. Awokuse highlighted what her election says about Caputo's stature in the profession, "The election of Vincenzina Caputo to the AAEA Board of Directors is a significant professional achievement which recognizes the high level of respect she has amongst her colleagues for her excellent scholarship and service to others."
Caputo is already looking forward to making an impact on the organization. She has identified opportunity gaps, specifically among graduate students, women, and underrepresented minorities, as one of the biggest challenges for the organization and board of directors to address.
"The AAEA membership includes about 25% students, and given the increasingly competitive job markets, it is important to provide them with additional mentoring beyond traditional advising and preparation methods," Caputo wrote in a statement with AAEA.
Caputo continued, "Women and first-generation college students face even greater hurdles to become a professional and advance in the profession. Women earned only one-third of agricultural economics doctorates in 2019 and only 20% of all full professors in agricultural economics are women."
During her term on the AAEA Executive Board, Caputo wants to explore ways to facilitate support for students, as well as facilitating resources to aid in the career advancement of women and other minority groups through mentoring programs.
Looking ahead to the end of her term in 2026, Caputo wants to make an impact on the organization with results and resources that people can notice.
"I would also like to see data from the census being translated into tangible action programs driven by the board and the general membership," she said. "By continuously implementing mentoring initiatives and extending existing tools, we can work towards creating a more inclusive and equitable community that supports the success and advancement of all its members."
Caputo continues a legacy of AFRE faculty members who have served in leadership roles in the AAEA. Observed Swinton, "Vincenzina's election as AAEA Director following on the terms of Titus Awokuse and myself will extend the current run of MSU participation in the AAEA Board from 2012 to 2026. Vincenzina is joined by a dynamic set of current AFRE leaders at the AAEA section level, including Craig Carpenter (CRENET), Nicole Mason-Wardell (International), Melissa McKendree (Extension), Milu Muyanga (Africa), and Aaron Staples (Graduate Student)."