Christina DiFonzo awarded ESA professional award for excellence in extension
The Entomological Society of America has honored field crops entomologist DiFonzo for her outstanding contributions to extension entomology.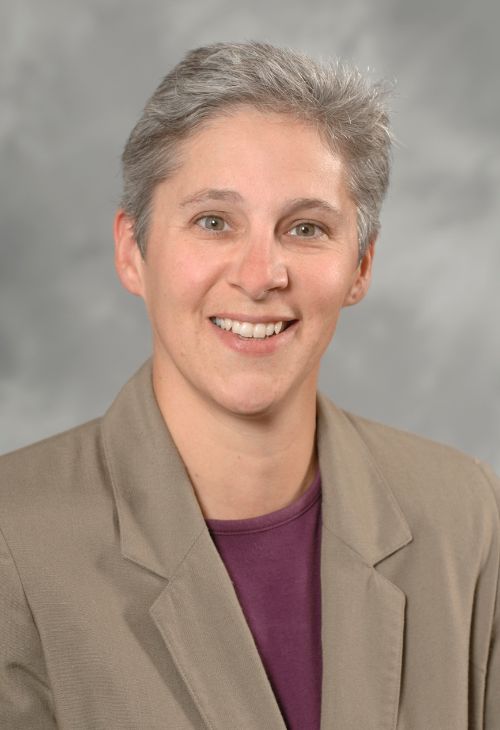 The Entomological Society of America (ESA) has named the winners of its 2020 professional and student awards, recognizing scientists, educators and students who have distinguished themselves through their contributions to entomology. Michigan State University professor Christina DiFonzo was selected for her regional and national leadership in extension matters critical to growers, despite potential push-back from industry.
In one example, her work with western bean cutworm resistance to Bt was cited. When western bean cutworm damage to Cry1F Bt hybrids became widespread in the region, DiFonzo led a campaign to publicize the problem and ask industry to acknowledge field failures. She organized her extension colleagues in other states to publish an open letter to EPA which described the problem and asked seed companies to "acknowledge the reality of what is happening in the field." She then developed a common set of extension materials for use in the region. Due to this organized effort, industry removed western bean cutworm control from the Cry1F label, the first time an insect target was removed from a Bt trait.
DiFonzo is also the author of a popular annual publication, "The Handy Bt Trait Table." Considered one of the most useful corn entomology extension publications in the country, it is a two-page summary of which traits are in each corn hybrid, what species they control and which species have displayed literature-documented resistance. It is an invaluable reference for entomologists, seed dealers and growers alike and has become the industry-standard reference.
In letters supporting her award application, colleagues noted she is an outstanding presenter, mentor and communicator whose insights are valued by her agricultural clientele, peers and students. She is known for sticking to her science-based facts to advocate for farmers in her region. Her appointment at MSU includes research, extension and teaching with specific crop responsibilities for insect pest problems in corn, soybean, dry beans, small grain, forages, sugarbeets and hemp. She also provides expertise in aphid biology and identification.