Community Sustainability faculty awarded over $400,000 for systems-thinking research
Steven Gray and Rebecca Jordan were awarded over $400,000 for research on innovative ways to teach systems-thinking and perspective-taking with mental models.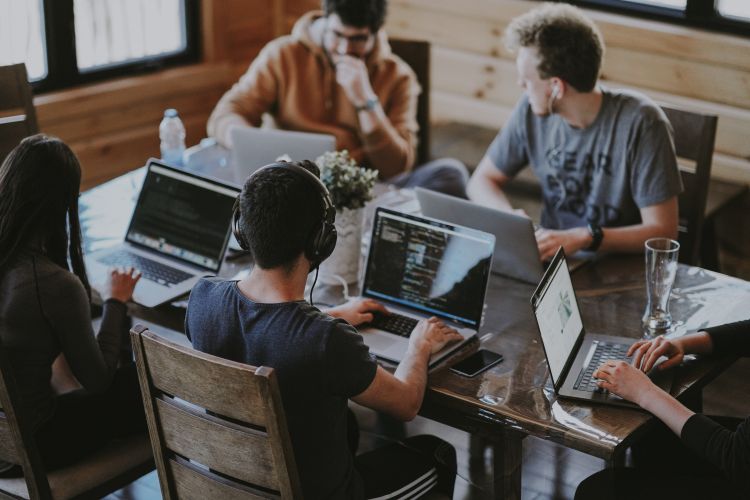 Department of Community Sustainability faculty, Dr. Steven Gray and Dr. Rebecca Jordan, have been awarded over $400,000 from two recent grants, one from the National Science Foundation and one from the Heterodox Academy, to study how modeling facilitates student perspective-taking and systems-thinking in the college classroom.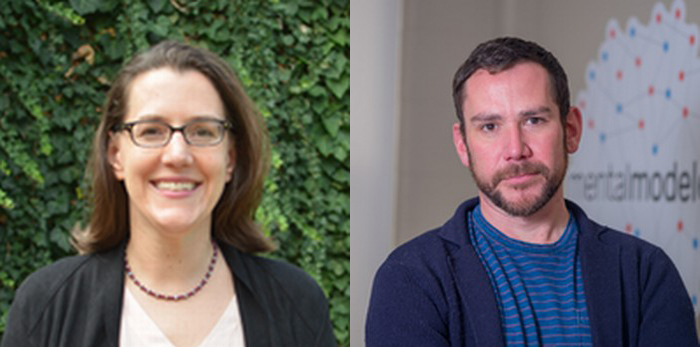 The research team's goal is to help educators use the practice of mental modeling to teach students to document their learning and knowledge of systems and reason with that information to help promote new ideas. Mental models are a visual representation or image of how something works. Mental modeling, whether through physical drawings or technology-enabled representations, is a way for individuals to offload ideas about a system or a problem in a space where they can see the entire picture without having to hold all of those ideas in their head at the same time.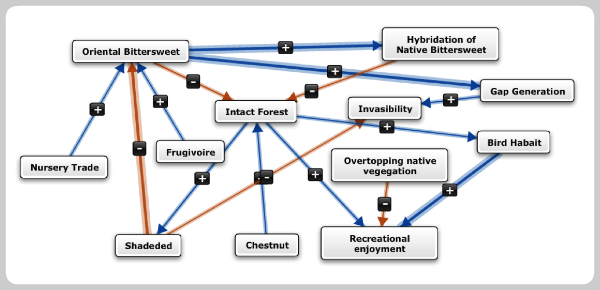 Jordan and Gray are working with their collaborators, Johanna Jauernig, a Research Associate at Leibniz Institute of Agricultural Development in Transition Economies in Germany, and Cindy Frantz and John Petersen from Oberlin College, with the research taking place here at Michigan State University and at Oberlin College.
Jordan says "Models are a great way to capture what students are thinking at any given time. They are an amazing communication tool, but also an excellent tool to support thinking about complex systems. We want to explore in our work how can educators use these amazing tools in the college classroom, especially in large classes."
Beyond using models for learning about complex issues, such as climate change or managing natural resources, the researchers are also interested in investigating the role of using models to foster an appreciation of other perspectives students may encounter. Perspective-taking is trying to see the world, or controversial issues, from someone else's point of view.
"By asking the students to recreate their own reasoning about an issue- like climate change, economic policies, national security threats, and vaccines- they can also transfer these ideas to recreate the reasoning of those that hold a different view," says Gray. "We aren't trying to change their minds about controversial issues, but instead to 'think about how others think' about the issue. In a world dominated by social media, many people often make quick decisions about issues. Our team is testing ways to get people to slow-down a little and think about arguments and reasoning counter to their own. Our initial experimental findings indicate that our approach often leads students to focus on finding common ground rather than the differences."
The research team is using the online software Mental Modeler, developed by Gray, to allow educators to engage students in model-based learning earlier in their educational career, which is traditionally reserved for smaller classes that students often only access in upper-level courses. The team also highlights that using a web-based modeling software also allows students to be engaged in collaborative model building, even if they are not able to be in the same room.
Jordan notes, "Lessons of the pandemic have shown us that it is critical to capitalize on the in-person time we have with students, but that we also need to provide opportunities and tools for teachers to continue to engage students meaningfully remotely."
From this work, the research team plans to develop frameworks for educators to use to help them create better lessons in the subject areas they work.
These grants represent a continuation of a long-term research partnership and ongoing research theme of teaching with models for Jordan and Gray. This funding is just the latest in the over $2 million dollars this CSUS research team has been awarded over the past 10 years, in pursuit of improving and innovating undergraduate education here at MSU and in institutions of higher education.