MSU alumnus developing diverse restaurant development strategy for McDonald's Corporation
Melvin Mance is a U.S. Development Director for McDonald's Corporation, a company with a long-time commitment to diversity, equity and inclusion (DEI) efforts.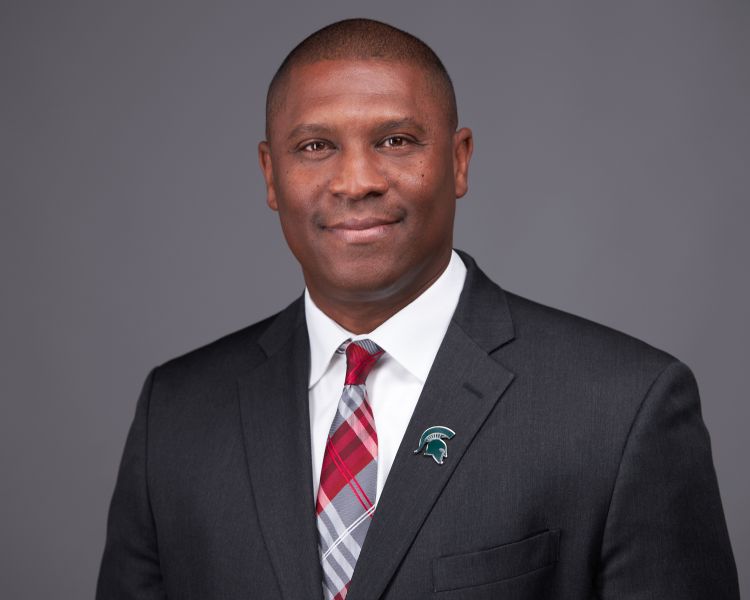 Melvin Mance is a U.S. Development Director for McDonald's Corporation, a company with a long-time commitment to diversity, equity and inclusion (DEI) efforts.
In his role, Mance combines construction, strategic direction, program and people development and execution. He has most recently been tasked with leading efforts to look at more diversity in the corporation's U.S. restaurant development.
Mance began his career with McDonald's in 2001 as an area construction manager in Atlanta. After five years, he was promoted to oversee construction for portions of seven states across the southeastern U.S.
He said he had never seriously considered a career with McDonald's even after a college friend mentioned that the corporation had opportunities in development for real estate and construction.
"In my mind, I quickly dismissed his idea of going to work for McDonald's," Mance said. "Little did I realize, I would be happily working for McDonald's Corporation a little more than 10 plus years later!"
After graduating from Michigan State University's Construction Management Program and working awhile, Mance found himself in another conversation about job opportunities with McDonald's.
"One day I ran into a college friend who happened to be working for McDonald's Corporation as an area real estate manager. I inquired if he enjoyed working for McDonald's, he said, 'I LOVE IT!' As I read his body language, I could tell he meant what he said. I was intrigued, I liked my job, but I didn't love it. My next question, any openings?"
Operation Enrichment
Recently, Mance has been working to create and implement a strategy to increase business with minority and women owned suppliers, including those in real estate, construction and construction supply chain industries.
"By way of leveraging my military background, I wanted to give it a name to help bring it to life. I called it 'Operation Enrichment."
To help build the strategy for 'Operation Enrichment,' Mance hosted a team session in early March 2020 at the Kellogg Conference Center on the MSU campus.
According to Mance, the overall goal is to create a sustainable, diverse supplier base in all phases of McDonald's by proactive engagement of fully capable, qualified and diversity-certified suppliers who reflect the communities and customers they serve.
"Diversity touches every aspect of the business," Mance said. "Diversity from employees and franchisees to suppliers, business networks and franchise diversity networks."
While committed to diversity, equity and inclusion, McDonald's is taking a renewed look at how to address systemic racism and to fight discrimination in all forms. The corporation has implemented a global advisory council with senior leaders to build meaningful actions that support employees, customers, franchisees, suppliers and communities.
"Also, we have assembled a global, cross-functional advisory council of leaders from across the system to holistically identify and address areas where McDonald's can be a catalyst for change," he said.
Growing up
Mance hails from Flint, Mich. where many of his relatives were employed by General Motors. As a child, he often thought he, too, would work for the automotive leader. However, during high school he attended the Genesee County Area Skill Center and found an interest in electrical work. His grandparents introduced him to Speed's Electrical Contracting Company, the only Black-owned commercial electrical company based in Flint at the time.
Thanks to these mentors during his high school years, Mance decided to attend MSU.
"By way of several conversations with Mr. Speed and my local instructor at the skill center, both recommended I further my education and consider MSU Electrical Technology program," he said. "My parents and I did our homework and quickly realized that MSU not only offered one of the best programs, but the complete package: academia, college lifestyle, athletics and a beautiful campus."
Mance lived on campus in Holden Hall during his freshman and sophomore years. He also worked part-time at Capitol City Electrical Company, which provided a flexible working schedule around his classes.
During his second year, Mance and five of his closest friends decided to join the military reserves. They took one year off from college, attended boot camp, A-school and then returned back to MSU. Afterwards, they had a 5-year commitment to serve one weekend a month for the reserves.
"Our intention was to join the same branch, leave and return together. We quickly realized, each wanted to specialize in something different," he said. "I wanted to work in the construction field, so I joined the U.S. Navy Reserve Seabees Construction Battalion. Others joined the Army, National Guard and Air Force."
"During my military training, I was exposed to construction on a broader level. Upon my return to school, I decided to further my studies in construction management."
As an undergrad, Mance had full intentions to own an electrical company. However, after serving in the military and completing summer internships, he became interested in traveling the country and building large structures.
During the 10 years from graduation to starting with McDonald's, Mance worked with various construction and retail firms, completing projects in more than 17 states.
To help guide the college and the opportunities for alumni, Mance was recently elected as the first DEI representative on the CANR Alumni Association Board, a new position created with a bylaws change at their fall 2020 board meeting.
"When I think of MSU, I've always enjoyed is the beauty on campus," he said. "I try to come back to campus every year for homecoming. Every year there's another skycrane and something is being built. To me, I think that's great because to see the university continue to evolve for our students today and for future Spartans that's important. You've got to continue to evolve to be relevant."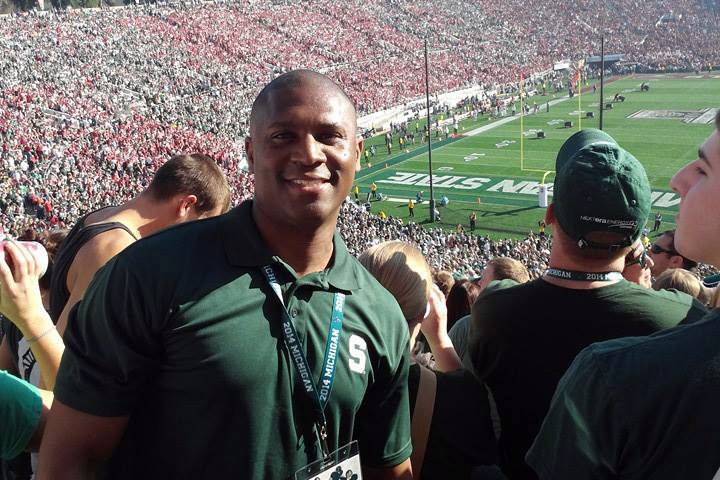 This article was published in In the Field, a yearly magazine produced by the College of Agriculture and Natural Resources at Michigan State University. To view past issues of In the Field, visit www.canr.msu.edu/inthefield. For more information, email Holly Whetstone, editor, at whetst11@msu.edu or call 517-355-0123.