Delainey Williams Finds Direction With Her Horticulture Major
Delainey Williams followed her interests in plant systems and the environment to discover the diversity a horticulture science degree provides.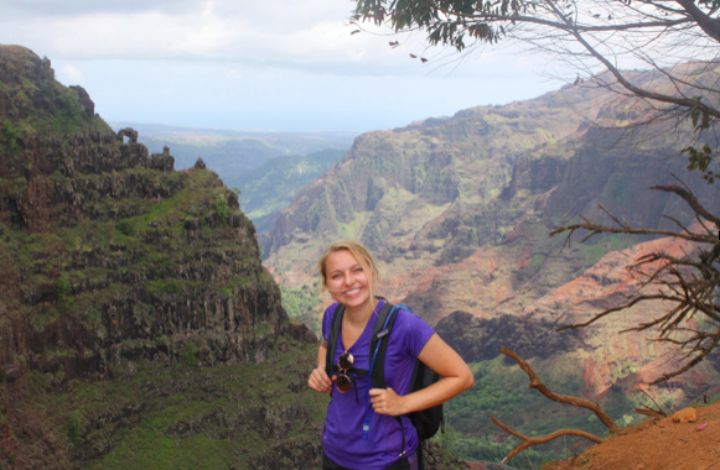 Featured Student
Delainey Williams is from Shelby Township, MI and is majoring in Horticulture Science with a minor in Environmental and Sustainability Studies.
Why did you choose Horticulture as your major/degree?
By the end of high school, I was somewhat directionless, but I knew I had a passion for environmental science and ecosystems which led me to the Residential Initiative on the Study of the Environment (RISE) program here to obtain a minor in ESS. There I became friends with a student a year older than me and she shared her experience in the horticulture program with me, and it sounded amazing and aligned with my interest in plant systems and the environment, so I decided to give it a shot. As soon as I started classes I fell in love. Also, the green industry is extremely diverse which means I can take many very different directions after graduation which I like!
What has been the best experience in your major so far?
Being part of the National Association of Landscape Professionals National Collegiate Landscape Competition team with my fellow students has been the most memorable experience I have had so far. Being selected for the team along with 17 of my classmates, spending countless hours preparing and studying, then traveling across the country to compete against 64 other schools is an experience I will never forget. It was awesome learning and bonding experience for us all! On top of being a great way to expand my knowledge and try new aspects of different green industry jobs, it is also an amazing networking opportunity. Meeting industry professionals, hearing their stories, and learning about the many opportunities that exist for students in horticulture is inspiring.
What is the best selling point about your major that you would like others to know?
The fact that the horticulture department is small gives us a great advantage. It allows you to build great relationships with professors, which is extremely helpful during your college career. Having faculty that actually cares about you and are willing to help you in any way they can to help you reach your goals is something that has been extremely valuable to me in these last three years.
What are your future plans?
I plan on doing something in the public gardening sector, potentially botanical gardening or urban farming. The most important thing I want to do in my future career is to find a way to use my knowledge to make people's lives better. Whether that be through creating beautiful gardens for people to enjoy, or growing fresh local produce in urban settings, or working with public education to spread my love of plants and highlight their importance in our world!
Did you find this article useful?
---