East Michigan vegetable update – July 1, 2020
Irrigate! The next two weeks call for hot and dry weather.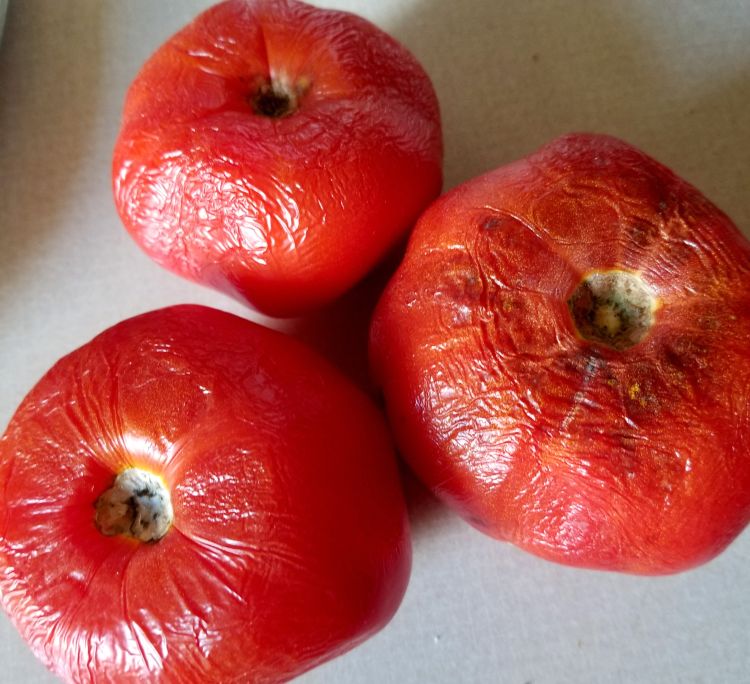 Weather
Hot and dry weather for the next two weeks. Irrigate! This also means if you are topdressing with nitrogen and not incorporating with tillage or irrigation, you should consider a urease-inhibitor like Nserve or others to prevent it from volatizing away.
Speaking of volatizing, the next two weeks will feature almost nightly inversions of calm, still, cool air at the surface level, with warm air above it (the inverse of what is normal), starting around 9 p.m. and dissipating around 7 a.m. What does that mean? It means herbicides that are prone to volatilizing will be very shifty as they are blocked from rising into the atmosphere overnight.
You can find more detailed weather information for your area by visiting the Michigan State University Enviroweather station closest to you. There will be construction starting this week on some of the weather stations in our region to replace their leaf moisture sensors.
Here is a table that summarizes European corn borer activity based on growing degree day (GDD) models. I used Lapeer as an example. I removed the seed and root maggot data because those pests are not much of a threat going forward.
| | |
| --- | --- |
| Current degree days (Lapeer) | 940 |
| Overwintering generation start to emerge and lay eggs | 450 (occurred June 6) |
| Peak flight and egglaying of overwintering generation | 700 (occurred June 20) |
| Peak flight and egglaying of first generation | 1,700 |
| Peak flight and egglaying of second generation | 2,450 |
Pests
Much of this pest information has been reported to me, as I have not been able to do as many field visits this season.
Insects
Corn borers are being found in tasseling corn and hops. Peak flight and egglaying of the adults occurred on June 20 and now the caterpillars have hatched and begun causing the birdshot holes in the leaves in the whorl. Insecticides should be applied before the caterpillars bore into the tassel stalk. A boom that directs sprays down into the whorls works best.
Corn earworms are being caught in traps in southeast Michigan with one to two moths per night. One organic grower shared with me a method of earworm control that worked well for him last year (an epic earworm year to boot). Weekly sprays of Entrust directly on silks. His sweet corn was seeded in double rows on plastic, leaving plenty of walking space between beds for a backpack sprayer. One must figure out on their own if this is economical with $5 per dozen as the common price for conventional sweet corn in an open market. Perhaps as a loss-leader for CSA shares, as it is quite rare to see organic sweet corn in a CSA share. Whether conventional or organic, trapping for earworm on your farm is the best way to avoid wasting a spray on a pest that isn't there.
Potato leafhoppers are being found in record high populations in hops.
Potato beetle pressure is very high, with some populations skeletonizing fully sized flowering potato plants I scouted in Bay County. Not leaving much for the leafhoppers.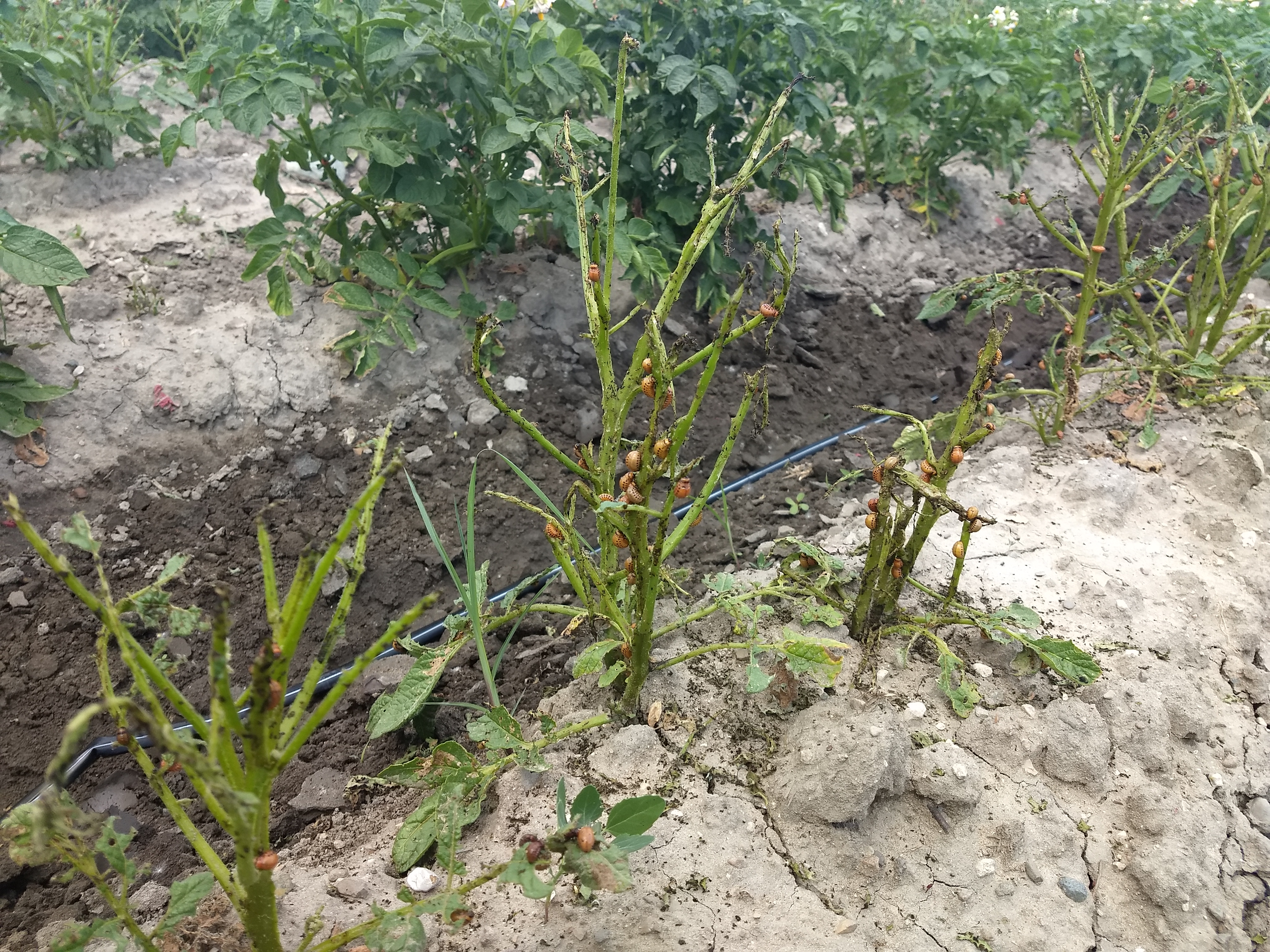 Swede midge damage is showing up in red Russian kale.
Cucumber beetle pressure is very heavy on organic farms right now. Growers are reporting efficacy from Pyganic, while others say Entrust is the only thing that works for them. I think the answer is probably more in the timing of application. Both have short, 12-hour activity windows on the beetles as contact insecticides in full sun. When applied in the evening after flowers close, you can extend the life of the product overnight and then into the next morning while avoiding contact with bees. Entrust then has an additional 12-ish hours of activity as a stomach poison when leaf tissue is consumed by the beetle.
Thrips are in high numbers in sweet onions I scouted in Bay County. The next two weeks will be the perfect stage for these insects to explode in numbers because they have a logarithmic growth curve.
Spider mites are showing up in one tomato hoop house reported to me. Perhaps more. Like thrips, the hot and dry conditions are good for them.
Leafminers in red beets are doing major leaf damage in Bay County. If the tops are not part of your marketing, there is nothing to worry about.
Diseases
Downy mildew has now been found in Monroe County as well as Berrien County. Cucumber and melon growers should start protective fungicides. Plants are still small enough in many places that a banded application might be a better choice.
Powdery mildew was showing up in hoop house zucchini I visited last week, but I think it will start showing up in field plantings soon. In an interview with Meg McGrath, plant pathologist from Cornell University, she shared that powdery mildew does not require leaf wetness to infest plants and that the best way to predict when this disease will attack is when flowers open. Having kids is stressful! Fruiting puts enough stress on plants to give powdery mildew a foothold.
Leaf spots in red beets are prevalent.
Weeds
Galinsoga is showing up in more places than I had seen it before. "If you could design a weed that would flourish on vegetable farms, it would probably be a lot like Hairy Galinsoga," according to Vern Grubinger, from the University of Vermont Extension. There was a hotspot in Genesee County a few years ago, but now I'm seeing it on multiple farms in Lapeer County. It's a nasty weed for vegetable growers because it germinates constantly and is highly reproductive.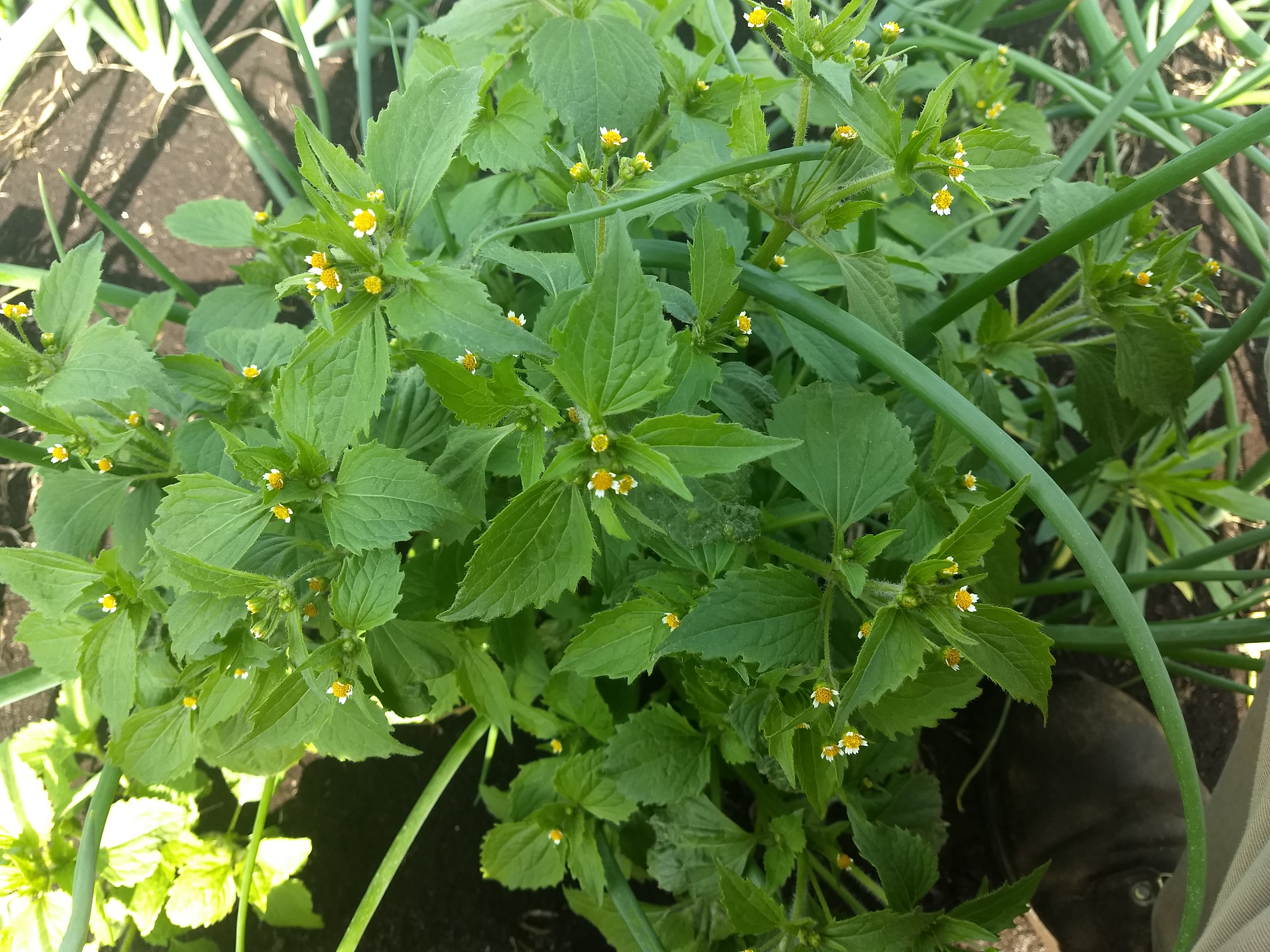 Lorox (linuron) for preemergent and postemergent grass and broadleaf weed control and Caparol (prometryn) for preemergent broadleaf control applied to carrots, celery and herbs is more likely to damage the crop when applied in weather over 85 F. So, morning applications will serve the crop best.
Crops
In cole crops, the canopies of early plantings are now coming together. Kale is being harvested.
Garlic is being harvested this week. Seems early, but plants are going down fast under this heat.
Sweet corn plantings are pollinating. Plantings should be wrapping up. The young stuff is 3-4 inches tall.
Pickling cucumbers planted in the end of May are flowering now and setting fruit. Harvest will start picking up in two weeks.
Hoop house cucumbers and tomatoes are being harvested. I would not be surprised if I start hearing of fruit abortions in hoop house cucumbers. When the temperatures get over consistently over 80 F, cucumber plants that have set fruit already will suppress the formation of more fruit. Tomatoes, peppers and eggplants will start suppressing fruit set at around 90 F.
Peppers that I have seen are small and starting to flower.
Watermelons and melons are in various stages. Fruit set has begun. I received a call from a grower who was having trouble sourcing bees for melons. My best advice is to start early lining up a honey beekeeper. As in, before flowering and better yet before planting. Properly moving and managing honey bee colonies is a big job. Once you find and establish a mutual trust with a good honey beekeeper, you will have a cost-effective perennial pollination service established.
You could try bumble bees, which offer similar pollination performance to honey bees. They are more expensive, but with interesting trade-offs with their ease of access if you cannot secure honey bees. Since bumble bees are an "annual" bee that must start a new colony each year, the companies that produce them for growers can schedule to make a colony with about 10 weeks' notice. Then you leave them in the field until they disperse (about eight weeks). You're left with some plastic, cardboard and foam packaging to discard.
In a stroke of genius, Seedway has linked with Koppert to distribute bumble bees through their seed catalog. Seed order time is the perfect time to think about your pollination needs. The bumble bees can be sent through the mail, too, as fully functioning units ready to go with little expertise or effort by the grower.
Pumpkins are still going in. July 4 is a sort of informal last plant date for seeds. July 11 is what I would consider last chance for transplants.
Red beets and radishes are being harvested and planted.
Asparagus picking is wrapped up, and it's time for weed control after final harvest. Organic growers prefer a heavy straw mulch for this. That works alright, especially if the mulch can be burned off in the early spring. Otherwise it tends to serve as a great harborage place for asparagus beetles over winter.
Strawberry harvest is finished up and growers should think about weed control after final harvest.
Great Lakes Vegetable Producer's Network
MSU Extension is participating in a live, weekly roundtable discussion during the growing season for commercial vegetable producers in the Great Lakes and Midwest region. Join us! We broadcast live via Zoom at 12:30 p.m. ET/11:30 a.m. CT every Wednesday from the first week of May to the first week of September. Listen live or later. If you have a pressing vegetable production issue that you would like discussed, simply email it, along with your phone number, to greatlakesvegwg@gmail.com.
Next week, July 8: A Biostimulating Discussion
Held July 17 from 12-1 p.m. via Zoom, the goal of this program is to help farmers who do not have a good recordkeeping system in place but are not ready to buy an accounting software, or hate computers, or love spreadsheets. Want to take the next step beyond keeping records in a shoebox and get your records straight using something like the farm records book in preparation for the next tax season? Then register for this program at: Prepare Your Farm For Tax Season Now - Online Workshop.
Please contact me at phill406@msu.edu or 616-901-7513 with questions, concerns, or to schedule a farm visit. You can also send plant materials to MSU Plant & Pest Diagnostics.