Dr. Hollender performs research in fruit tree development, genetics, and physiology
Dr. Courtney Hollender aims to apply her research in the field to make tree fruit production thrive in Michigan.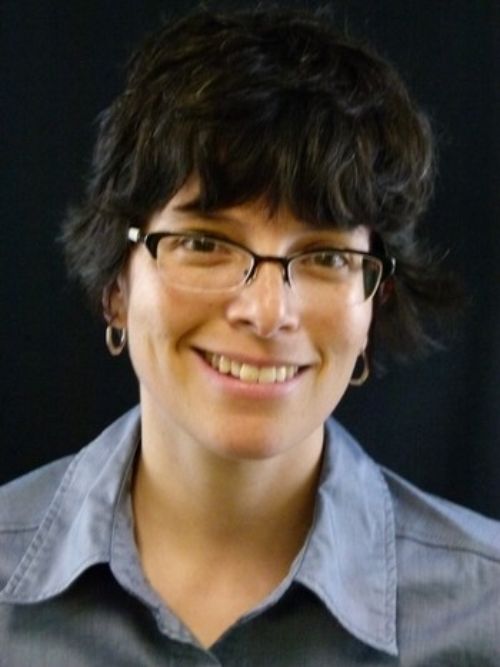 Featured Faculty
Dr. Courtney Hollender is in her third year as an Assistant Professor at Michigan State. Her overall research interests are in performing basic research in fruit tree development, genetics, and physiology and applying it in the field to make tree fruit production thrive in Michigan. Hollender's current projects focus on the regulation of tree architecture (what makes trees shaped the way they are) as well as flower development and bloom time in fruit trees such as cherry and apple. Her lab investigates genes and pathways that regulate plant size, branch orientation, flower and fruit development, and bloom time. Her four year postdoc took place at the Appalachian Fruit Research Station after completing her P.h.D in Cell Biology and Genetics at the University of Maryland.
The Hollender Lab strives to "enable high-impact advancements in tree fruit agriculture through basic research in plant developmental genetics and physiology in a positive, fun, and team-based environment." Two of the projects within the Hollender Lab are Plant Architecture and Bloom Time. In Plant Architecture, the lab studied how plants determine and regulate their shoot architecture in order to develop new management practices. This development could benefit horticulture practices by requiring less labor for pruning, training, and harvesting, and enable mechanization, and reduce land, spray, and water use. In Bloom Time, the lab works with a team of researchers who use a variety of approaches to lessen crop loss from damage of floral buds prior to fertilization.
This year her team put in their first field planting at the Clarksville Research Center. Here they are using peach and plum varieties that have non-standard architectures to look at training methods in collaboration with Greg Lang. Another collaboration is with Amy Iezzoni and tart cherry trees. Courtney's graduate student Charity Goeckeritz started a project to identify genes associated with flower development, dormancy, and bloom time in tart cherry. Charity is also working on a project (as part of a GREEN grant with Steve VanNocker and his graduate student Chris Gottschalk to study bloom time in apple. Hollender has a USDA NIFA grant to study the gene associated with weeping tree architectures as well as funding for architecture and bloom time projects through AgBioResearch Project GREEN and the Michigan Tree Fruit Commission.