Featured entomology alumni Jan Nyrop
Jan Nyrop is a senior associate dean in Cornell University's College of Agriculture and Life Sciences, and our latest featured alumni.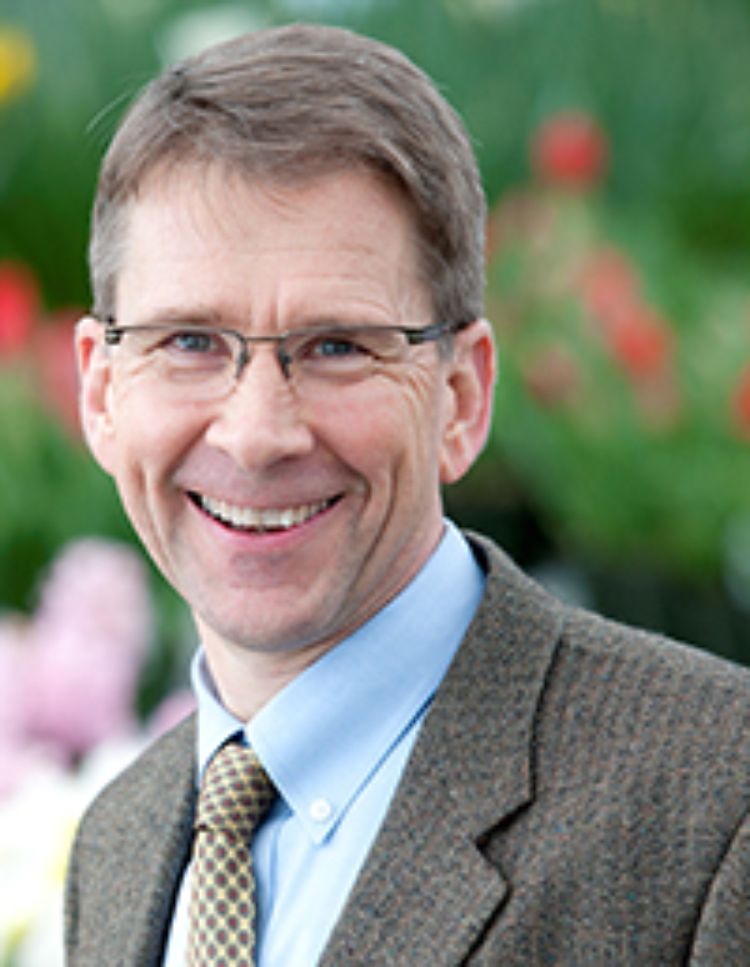 Jan Nyrop has been a senior associate dean in Cornell University's College of Agriculture and Life Sciences. This summer, he is transitioning to director of the Cornell University Agricultural Experiment Station.
When did you graduate from MSU? I earned a master's degree in entomology in 1979 and worked simultaneously on a master's in systems engineering and a Ph.D. in entomology, both completed in 1982.
Why did you choose entomology? I choose entomology because insects fascinated me and I could do work that I felt would benefit society. I received a B.S. in wildlife ecology from the University of Maine. Gary Simmons was a professor there and became my mentor. He taught an introductory statistics course that got me interested in quantitative sciences. I took other math and modeling courses after that and it provided a framework for my entomology studies. Eventually, I ended up at MSU as did Gary Simmons. He guided me in both of my entomology degrees. Jeff Granett, also at Maine when I was an undergraduate, was another influence. Jeff and Gary pushed me academically and this encouragement was very influential. I felt especially fortunate that my committee at MSU included Dean Haynes, Stuart Gage and Tom Edens, all excellent mentors. I also had lots of discussions with Rich Merritt that were very meaningful.
How did entomology contribute to what you do today? I continue to do some research and teach a course on invasive species in a global world with Ann Hajek, so on one level I am still an entomologist. Now in my career I have other opportunities to grow intellectually that are less discipline oriented. I feel that my education at MSU really prepared me well, not just for a career in entomology, but for the type of college administration I do now. Entomology at MSU is very special because it is an interdisciplinary hub of biologists, economists, engineers and more. MSU Entomology really embraced a systems perspective. This provided me with a paradigm for looking at issues and understanding the world that really helped as I moved from thinking and working on my research within a department structure to thinking about the whole college. Now I ask, how can programs across the college function as a system to positively impact peoples' lives and how can we continue to evolve that system to improve what we do? My background at MSU taught me to think in a formal and structured way that has been very helpful.
Any advice for students? I chose to begin college with studying wildlife ecology because I pursued the things I liked. If I have a message for young people, that would be it. First and foremost, you need to enjoy what you do, which I have. Obviously you also need to earn a living, but if you enjoy what you do, you will excel, and the financial gain will come. I've been very fortunate about that. I've not always been completely purposeful. I've been presented with opportunities that offered me different ways of making a contribution, so I've taken those opportunities.
Best memories as an entomology student?
I met my wife and got married while at MSU. We had a wonderful community of students who did things outside of work. It's a unique time of your life when you are a grad student. You have an incredible freedom to pursue what it is you're passionate about and you are unlikely to ever experience it again. My wife and I developed a passion for cycling and it remains – we just biked the Texas Hill country. Those years at MSU also included the 1979 basketball NCAA championship win. That was huge.
How does your work impact people's lives? When I was working as an entomologist, my motivation was to improve crop protection and make it more sustainable. I was influenced by IPM (Integrated Pest Management) programs at MSU and their development. I approached my research from an engineering perspective. Here's a problem, let's research it and find a solution and make things better. I liked fundamental questions, but they were always influenced by how we could improve or better manage growing a crop. Then when I began to have opportunities with leadership roles, I was motivated by taking the particular unit – department, college, experiment station – and doing things that will benefit people on a lot of levels. How can we keep the organization as strong as it can be in resources, people and constituencies? If you firmly believe in the organization, you have to think about how to make it stronger, which is measured in many ways including scholarship, student education and direct societal impacts.
Read about past featured alumni in the Alumni Profiles section.