Maria Davis' integrated experience at MSU is right fit for provost skills
Entomology alumna Maria Davis, now a college provost, values skills developed from teaching, field research and mentoring.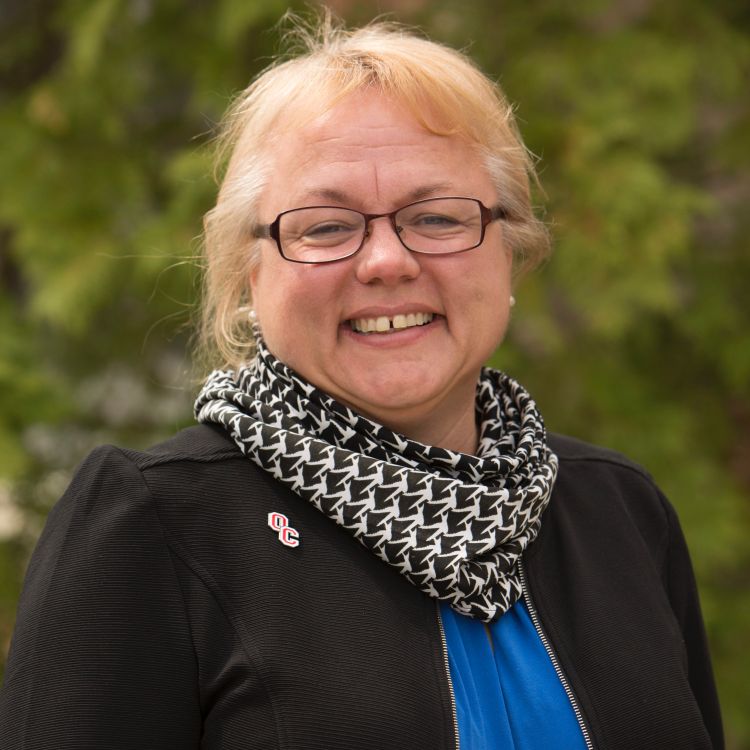 Why MSU, why entomology?
I grew up in Michigan and participated in 4-H, so Michigan State University loomed large in my life. We did visits on campus, 4-H events and one of my favorites, Vet-A-Visit. For my bachelor's degree, I stayed closer to home. Part of my studies required an insect collection, which helped me realize I really liked insects and wanted to study entomology. Next, I headed to Bowling Green University and worked in a genetics lab that included rearing fruit flies and earned a masters in evolutionary biology. My last class was an entomology class and it reminded me that I really like insects!
Going forward, I knew I wanted to work on really practical problems like pest management and connected with Dave Smitley, a new MSU Entomology professor with a grant who was looking for graduate students. That got me to MSU studying with a supportive advisor. Eventually I also secured a teaching assistantship within the Lyman Briggs College. That's where I found my passion for teaching and the whole meta-discipline of teaching and learning. I had wonderful mentors at Lyman Briggs and continued teaching there as a visiting professor after graduation.
What led to joining the faculty at Olivet College?
MSU Entomology's Fred Stehr had a tremendous impact on my career, connecting me with Lyman Briggs and introducing me to Richard Fleming, a former student of his who was a biology professor at Olivet. Dr. Fleming told me he was retiring soon and encouraged me to apply for his position when he did. I've been at Olivet now for 26 years, the past 10 years in senior leadership as provost, a new position created by our president when he arrived at Olivet. With that appointment, I became responsible for academic affairs, admissions, student services, student life and student success.
I didn't teach for a couple of years after becoming provost, but at a small liberal arts college, we're all about the students and I felt so separated from them without teaching. So I returned to teaching biostatistics, my favorite class of all time because we get to be scientists together, asking questions we don't already know the answer to, all while learning statistics. I taught this morning and it still feeds my soul! The time I spend with students keeps me energized.
Other work that influenced your career?
MSU Entomology's Ed Grafius was an amazing mentor for me, teaching me how to work with people and to do science. I worked summers for Ed in a sort of post-doc role with his celery IPM grant from the Campbell Soup company. I was a woman entomologist from campus going to celery farms in west Michigan and my mentors warned me I had to earn the respect of these long-time farmers who had generations of history with this crop. The first year I scouted fields and told the farmers what was there. The second year, after scouting, they began to ask me what to do. That was such a rewarding and integrated experience: culturally, socially, based in agriculture and entomology. It was a wonderful way to hone skills for working with people, something I value for the kind of work I'm doing now, which is all people-focused.
You've got a real family connection to MSU.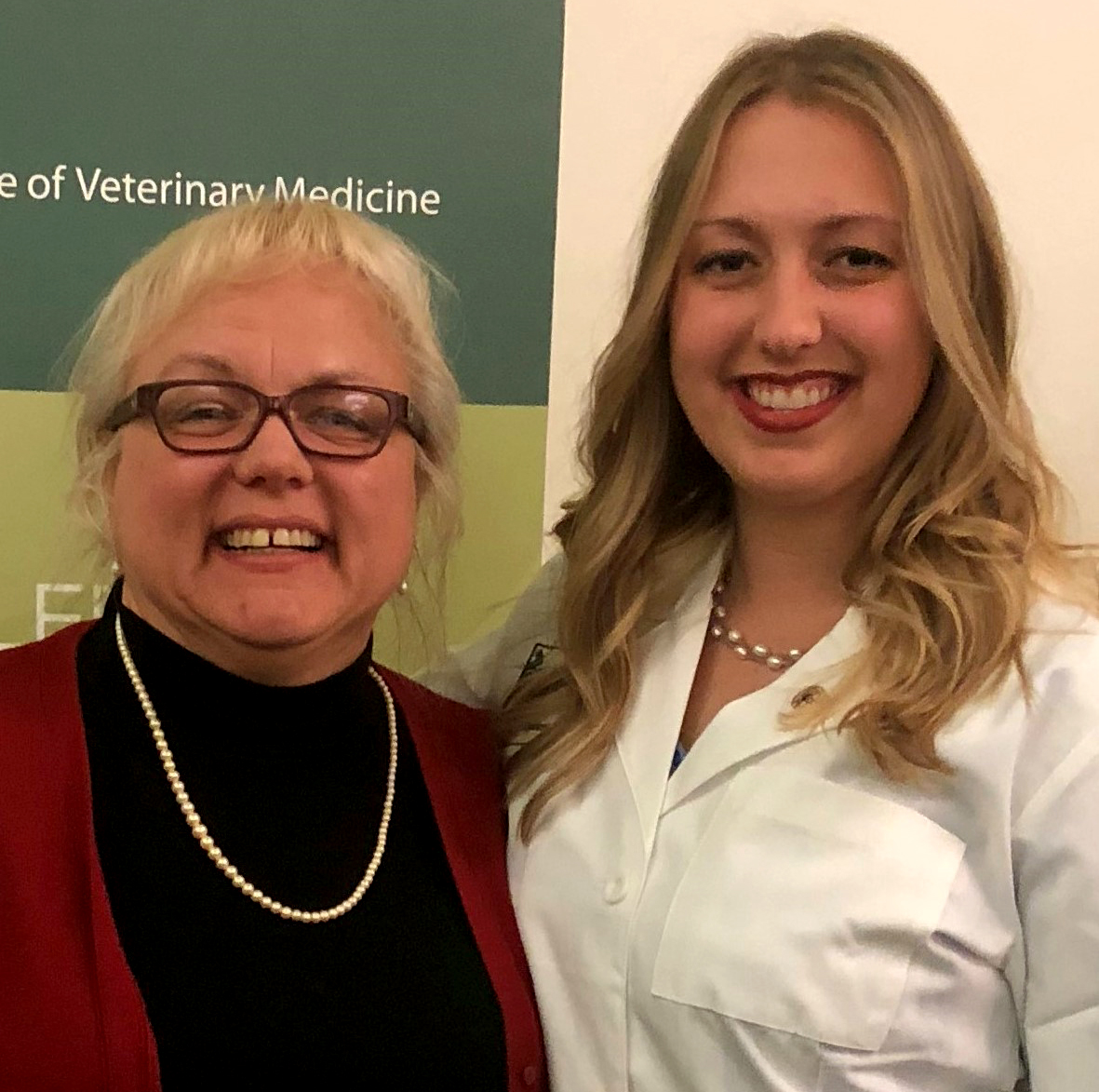 All of our blood runs green now! Terry Davis, my husband, finished his bachelors at MSU and was a technician for Dave Smitley. I earned my PhD at MSU and our daughter, Anna Davis, graduated this past May with her Doctorate of Veterinary Medicine.
Advice for students?
I tell my students that college is the key to doing something you love for the rest of your life, whatever that is. Find your passion and do that. My role is to help students, and my colleagues, envision the future and the change they want to see. And then help them make that a reality.