Featured entomology alumni Lukasz Stelinski
Lukasz Stelinski is faculty at the University of Florida's Citrus Research and Education Center in central Florida, and our latest featured alumni.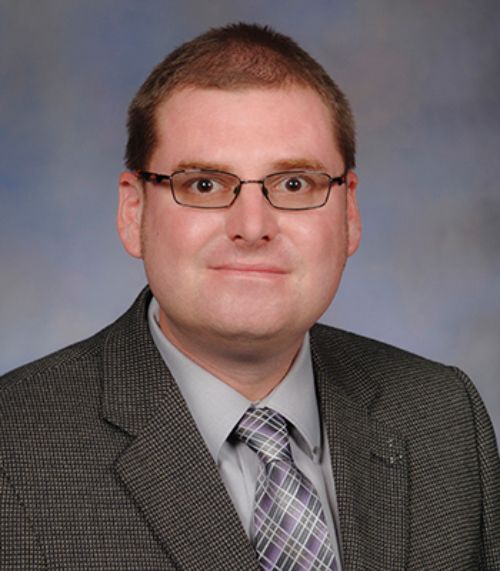 When did you graduate from MSU? I finished my masters with Oscar Liburd about 2001 and continued with doctoral studies and a post-doc with Larry Gut and Jim Miller. I left MSU for University of Florida in 2006.
Why did you choose entomology? I always had an inclination for biology and for some reason insects. At first I thought medicine, but then while at Kalamazoo College I was fortunate to take entomology and ethology courses with Dr. David Evans. After that, I knew what I wanted to do. For my senior thesis, I contacted Larry Gut and he, along with Oscar Liburd and John Wise, agreed to let me work on my project at Trevor Nichols Research Center. That was my introduction to MSU.
Anyone with special impact on you and your career? Along with my graduate committee mentors, there was George Ayers. I worked with George over several years assisting and co-instructing courses. He had a big impact on me personally and on how I teach. I also had the opportunity to briefly interact with Ke Dong as one of my committee members. I never thought my career would include toxicology; however, three of my former post-docs are now industry toxicologists.
What are your best memories of MSU? I was amongst a great cohort of peers, who are all very successful. We built lasting friendships. Also, every time I go back I have to get a burger at Crunchy's.
Describe your current work. My appointment is 80 percent research, 20 percent extension. I love my job. I typically have a large lab with 2 or 3 students, 4 or 5 postdocs, 2 or 3 permanent staff scientists and a bunch of undergrads. People enjoy coming to work and collaborating on serious challenges. I never thought I'd be working on insect pathogen interactions and toxicology – it's been transforming. I enjoy working with citrus growers. It's great to see my work in high impact journals, but seeing growers implement my findings is also rewarding.
How does your work impact people's lives? Citrus is a huge part of the Florida economy. Economists tell me some of our low volume pesticide treatment methods are saving the industry $40 million dollars per year.
Any advice for current students? I would tell every student to be as broad as possible and take some molecular biology. Right now it is hard to exist as a biologist without the ability to apply molecular techniques to your science. My lab routinely does research that involves molecular techniques from simple PCR to next generation pyro-sequencing. I've had to learn many aspects of applying molecular biology from scratch. Also, if you've found a place where you are succeeding, don't be pressured to go to multiple institutions. It made my life more normal to stay at MSU and I don't regret it.
Any comments about how you've juggled dual careers and a family? Every time Kirsten and I finished one degree there was opportunity for the other. We felt fortunate to have someone offer us funding. There's nothing we complain about being in dual careers. The tricky part is we can become saturated with what is happening professionally and then need to be careful not to burden one another with that at home.
Read about past featured alumni in the Alumni Profiles section.