Good Food Life: Barbara Smutek
Extension Educator, MSU Extension - Sault Ste. Marie, MI and Chippewa County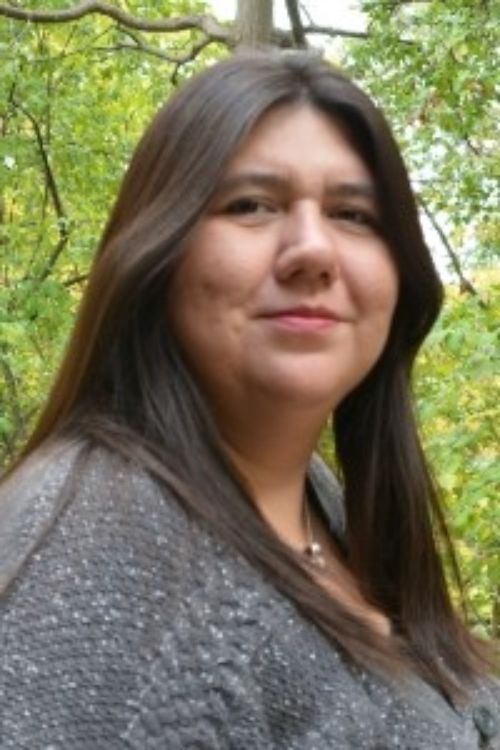 What is your role with MSU Extension?
BS: A significant portion of my role, as an Extension Educator with MSU Extension, is implementing the Federally Recognized Tribes Extension Program (FRTEP) grant with Native American tribes in the Upper Peninsula and Northern Michigan. I work specifically with tribal communities providing education and resources related to tribal community food systems and food sovereignty.

How does MSU Extension work towards the goals of the Good Food Charter?
BS: MSU Extension has had a significant role in working towards the goals of the Good Food Charter across the state. My goal is to raise awareness of the Good Food Charter in Native American communities. I encourage tribes to actively participate and engage in conversations on the current goals and how they affect Native American audiences. It's important for Michigan tribes to represent their needs and goals for inclusion in the overall goals of the Good Food Charter.

What do you find most exciting or inspiring about what you're doing?
BS: Tribes across the state are further defining and developing tribal community food systems. It's an exciting time to be involved in food system and food sovereignty work. It's important and relevant because there are currently many opportunities to pursue that can enhance our work that aligns with the Good Food Charter. One of the most rewarding pieces of my role is having the opportunity to work with tribal youth. Tribal young people are engaged and excited to take part in the process. The past two years, we have been implementing and modifying the Youth Farm Stand Project toolkit for use with Native American youth. Tribal youth have been learning about growing food and entrepreneurship opportunities each summer. They have named their project, "Kiti gè Miijim,"(Grown Food) Tribal Youth Farm Stand Project.

What opportunities do you see for moving towards the goals of the Michigan Good Food Charter and where do you see those leading in the next five to ten years?
BS: There are many opportunities for tribal communities and I believe it will lead to increased involvement and participation by tribal communities in the goals of the Good Food Charter.

What is one thing you've learned through your experience with working towards the goals of the Michigan Good Food Charter that you'd like to share with others?
BS: One thing I've learned is that developing and building relationships is a key component of creating sustainable programs. It can take time initially but the return on investment is incredibly high and is reciprocally beneficial for partners with shared goals.