Grad Spotlight: Carolina Vargas
Carolina is a Ph.D. student in Agricultural, Food, and Resource Economics (AFRE).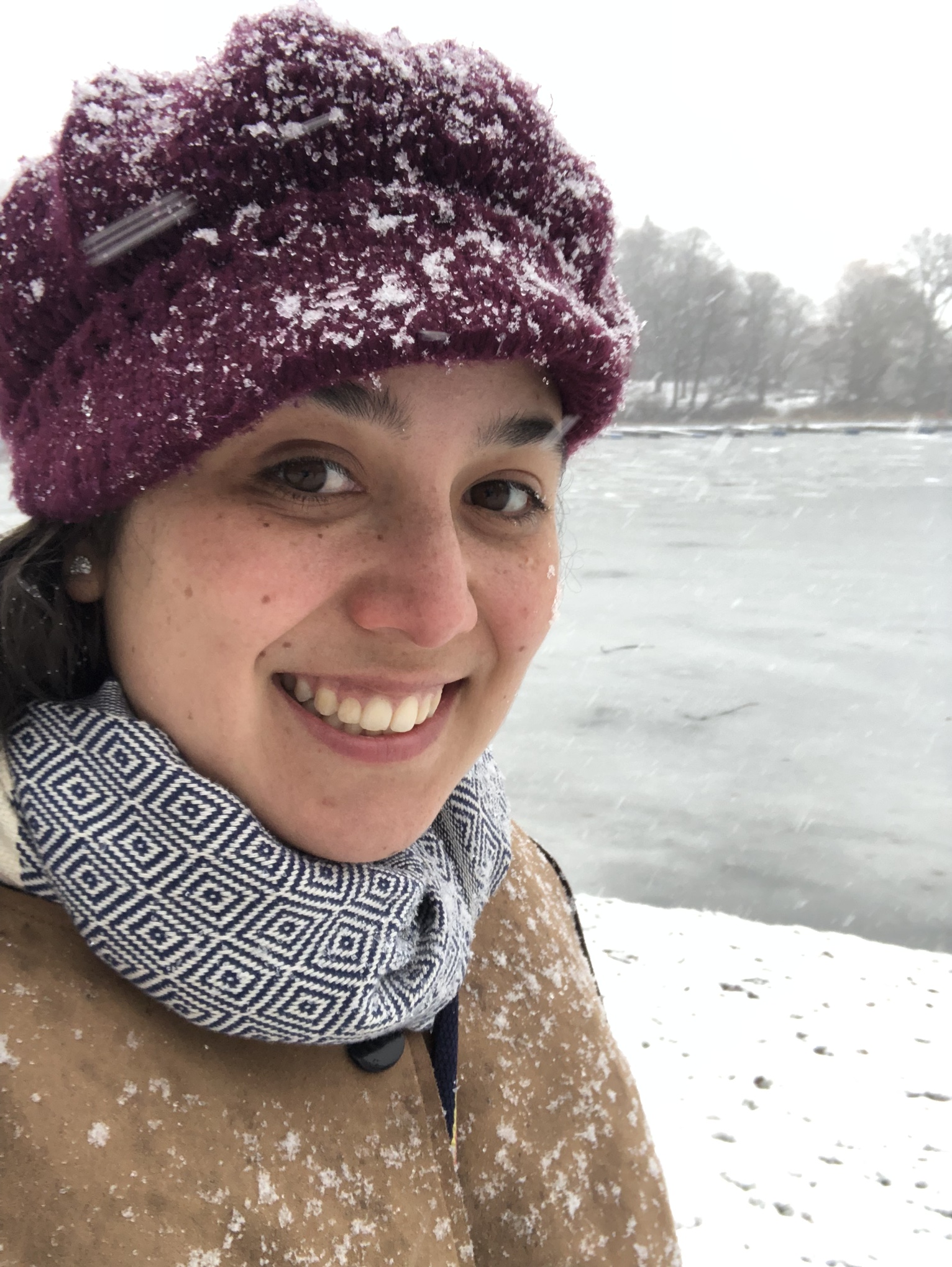 Why did you decide to choose AFRE for your graduate studies?
It was a combination of AFRE's master's reputation within the agriculture community and the people. I visited AFRE after visiting two other places and I instantly felt welcomed. I was able to talk to a lot of the professors and was impressed by their research and desire to generate change in agriculture policy.
What has been your favorite class in the AFRE major, and why?
AFRE 861 Agriculture in Economic Development with Dr. Mason-Wardel and Dr. Liverpool-Tassie. In my undergrad in Colombia, I took a lot of development courses, but never one that focused on agriculture. This one discussed agricultural policy on different countries and I was able to see why Colombia's current state of agriculture is the way it is. I enjoyed the readings but also the in-class discussions.
If you could go back in time and give any advice to yourself as a first-year AFRE student, what would it be?
Moving to a new country and leaving my friends and family behind was a bit hard for me on my first semester. So, I think my advice is to be kind to yourself. Making friends takes time but you are surrounded by peers that have similar interests. Your friends and family back home will keep cheering you on.

What is one thing that you are looking forward to doing now that you are back on campus?
Riding my bike around all of MSU. This is probably my favorite thing to do after a stressful day. Riding from cook, stopping at the gardens and then all way down to the Baker Woodlot Bird Sanctuary. As well, stopping at the MSU Dairy Store and getting a chocolate milkshake.

What one invention would you uninvent, and why?
Automated response machines (press one to…), I think 99% of the time I just end up talking to the operator even though I try to press the correct option. I think they end up generating more exasperation than anything else.

What thoughts instantly make you feel more relaxed?
More than a thought it is a sound. I absolutely love summer sounds, crickets and frogs. Sometimes if you add a bit of rainfall or the ocean it makes it even better.

What is something about yourself that you should brag about, but usually don't?
I can recite random poems that I learned in middle school on the spot. My favorite one is the Song of the Witches: "Double, double toil and trouble" from Macbeth. It's not really that long but it is kind of creepy and generally others enjoy it.