Graduating senior shares what brought her to the ESS major, talks about transition to virtual learning
Becky Maurer discovered her passion for the environment in her high school AP Environmental Science class. When she came to MSU, she knew she wanted to pursue a major and career that would help her learn to how to manage our environment more sustainably.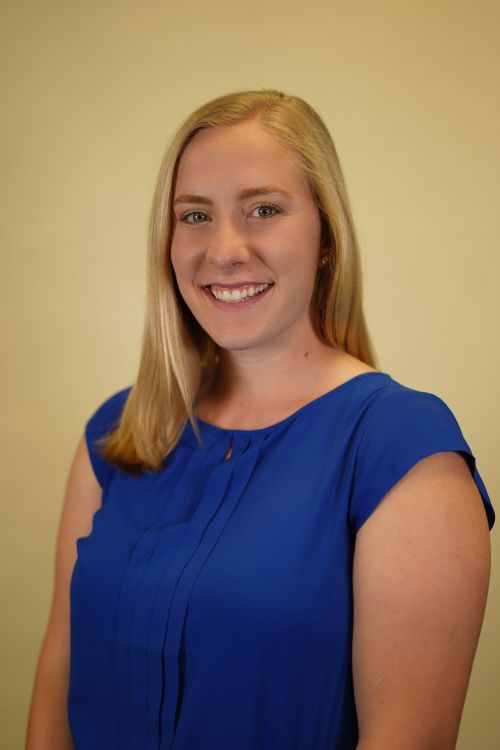 This May, Becky graduated from MSU with a degree in Environmental Studies and Sustainability.
During her time in the ESS major, Becky's work has led to many exciting opportunities, including funding a Red Cedar River cleanup and environment-focused student service trips.
Becky was awarded a scholarship from the CANR Alumni Association, which helped her pay for her schooling.
"Receiving the scholarship showed me how much my college values and supports me," said Becky. "After graduation, I hope I can start giving back to the alumni association for what they gave me."
Additionally, Becky recently received the Environmental Studies and Sustainability Scholarship Award from the Department of Community Sustainability.
Unfortunately, she and other graduating seniors will not be able to celebrate commencements in-person this month.
On March 11, MSU transitioned to virtual learning in response to the novel coronavirus. This has presented a variety of challenges and opportunities for students and faculty, who have been working to adapt to the many changes in classes, jobs, and home life.
Read below to hear Becky's perspective about how MSU has shaped her career path, and how she is adapting to remote learning!
---
Hometown:
Hastings, Michigan
Why did you choose the Environmental Studies and Sustainability major?
Ever since I can remember, I've always enjoyed many subjects in school. As I got closer to senior year of high school, I began to worry this love for many subjects would make it difficult for me to decide one subject to commit to in college. During my senior year of high school, I was fortunate to be able to take an AP Environmental Studies and Sustainability course that ignited the passion I have for the environment. It made me realize my passion was something I could base my career and the rest of my life upon.
What has been one of your best experiences within your major so far?
I've always enjoyed writing, so when the opportunity came along for me to take a grant writing class, I jumped at it. A group including myself and four other CANR students wrote a grant to fund a cleanup of a portion of the Red Cedar River. Our grant was funded and I was able to participate in the cleanup in July 2019. It was incredibly rewarding to see the physical product of all the work my group put in.
After graduation, I plan on using my grantwriting skills to help a nonprofit I am a part of.
How has the transition to remote learning impacted your time at MSU?
I think it's been especially challenging for graduating seniors who are supposed to be embarking into the world, but the world is basically shut down now. It is a difficult time for seniors who are trying to find jobs during one of the worst times in years.
On a positive note, I've been able to tackle gardening in a way I never have now that I have more time on my hands. Growing up, my mom always had a garden and I would help her sometimes, but I was basically just following her instructions. Now, I am reading books and doing my own research so I feel directly responsible for the results I achieve.
As someone in the environmental studies and sustainability field, being able to eat locally and sustainably grown food is always my goal. In a few months, I hope to be able to achieve that with my very own local, sustainably grown produce.
What do you want others to know about the Environmental Studies and Sustainability major?
This major, but even more generally, the Department of Community Sustainability creates a curriculum that helps students succeed after graduation. Students are required to go outside of their comfort zone by doing international studies, taking a study abroad, or completing an internship. The experiences and lessons learned from these opportunities are the things that stay with you decades later.
Additionally, as an ESS student, you have some flexibility in class choice, allowing you to learn skills or materials that make you more marketable to employers, such as grant writing, GIS, program evaluation, public policy, and water resources management.
What's your favorite thing about MSU?
My favorite thing about MSU is a club called Pay It Forward Tours (PIFT). PIFT provides almost entirely student-led and student-planned volunteer spring break trips. When I had the opportunity to plan service projects for the trips I led, I was able to bring my passion for environment by doing river cleanups, planting trees, and seeding plants. It has allowed me to connect with people in and outside of my major while making a positive impact on the world. It's something I think everyone should try at least once.