Gratitude and best wishes to Dr. Patricia Norris
After 25 years as a member of our MSU community, Patricia Norris retired in May 2021.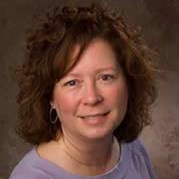 We extend our gratitude and best wishes to Dr. Patricia Norris as she embarks on her retirement. After 25 years as a member of our MSU community, Pat retired in May 2021.
Pat was a professor in the Department of Community Sustainability (CSUS) and Department of Agricultural, Food, and Resource Economics. Her expertise lies in natural resource economics, water, policy, and collaborative governance.
"I am immensely proud of what the Department of Community Sustainability has achieved since the earliest days of its creation as the Department of Community, Agriculture, Recreation and Resource Studies," Pat says. "And I would like to think that my contributions to the name change process helped us make that happen and helped the Department become what it is now."
We commend Pat for her achievements and thank her for her work to make CSUS a more welcoming and robust department. Best wishes for your retirement!
In the interview below, Pat shares highlights of her work at MSU over the years and the people who have made her career so meaningful.
Name:
Patricia Norris
Departmental Home:
Department of Community Sustainability and Department of Agricultural, Food, and Resource Economics
Title:
Professor and Guyer-Seevers Endowed Chair in Natural Resource Conservation
Education:
Ph.D., Virginia Tech
M.S., Virginia Tech
B.S., University of Georgia
When did you join MSU?
I joined MSU in January 1996.
Field of study / area of interest:
Generally speaking I am trained as a natural resource and environmental economist and an institutional economist. For the last 14 years, my research and Extension work has focused on water resources management.
Why did you choose to pursue your area of interest or field of study?
My degrees are all in Agricultural Economics. I picked it as an undergraduate major after I took the intro course and really liked it. I was lucky to have good professors and valuable mentors at the University of Georgia. I went to graduate school because I was able to work in a research position in my final year at UGA and I got hooked.
What has been the best part about your job?
I especially enjoyed teaching. But it was working with MSU Extension, engaging with people all over the state, and knowing all of the MSUE people I worked with that brought the most joy.
If you weren't a faculty member, what type of career would you have pursued?
When I started college, I thought I would be a truck farmer and grow tomatoes. It is probably fortunate that I didn't go down that path. I have a green thumb, I think, but I do not do well trying to grow tomatoes.
What do you like most about MSU?
Without hesitation, I would say the people I have worked with have been the best thing about MSU. The Department of Community Sustainability is home to a special breed of folks who I have been proud to work with and to call friends.
Who was an influential or inspiring person in your life or career?
Sandra Batie was my professor at Virginia Tech, and she joined the agricultural economics department at MSU a few years before I arrived. She is a good friend and amazing mentor. Dave Schweikhardt was a special friend and inspiration at MSU.
Outside my academic career, I would say that my father has had a strong influence on me. Besides giving me his facial profile, he also gave me a keen understanding of how important it is to nurture and cherish personal and professional relationships.
What's the best advice you've ever received?
From Sandra Batie: Make decisions with the best information available. And don't look back. It doesn't pay to second guess past decisions when you are armed with information you didn't have at the time.
In the same vein, I recently learned that my grandmother used to say, "Don't pay interest on a debt you don't owe." That is, don't worry about things that may or may not happen in the future.
And I don't know if it qualifies as advice, but Winnie-the-Pooh said, "Don't underestimate the value of doing nothing, of just going along, listening to all the things you can't hear, and not bothering."
Do you have any thoughts or advice to share with students?
More A.A. Milne. Christopher Robin told Pooh: "You're braver than you believe, stronger than you seem, and smarter than you think."
How would you want your students to remember you or describe you after they graduated from MSU?
Perhaps they will remember that I believe writing well is important, caring for oneself is imperative, and celebrating small successes is essential.
What are your plans or hopes for retirement?
I plan to continue writing, but it will be a different kind of writing. I will spend time with family and friends, make music, hike, travel, volunteer, cook, and garden. And sit, look at the Virginia mountains, and listen to the things I can't hear.