Horticulture senior's startup wins first place in the Burgess New Venture Challenge
Traverse Jurcisin's startup company, PhenoLogic, took home the top prize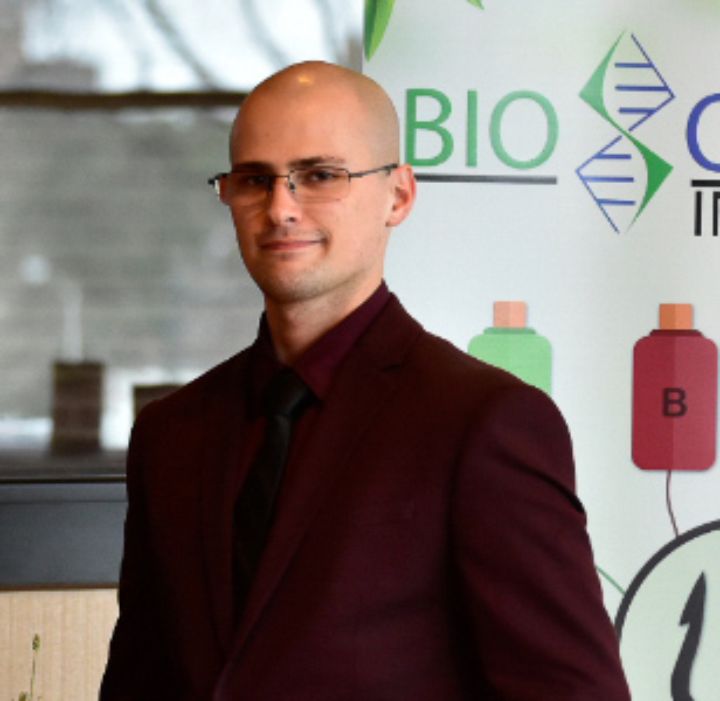 Traverse Jurcisin is a senior at MSU majoring in Horticulture with a minor in Entrepreneurship & Innovation. He entered his company, PhenoLogic, into MSU's 2020 Burgess New Venture Challenge (BNVC) which showcased MSU's top student entrepreneurial talent. The BNVC is a highly competitive event and the 15 student teams who made it to the competition were competing for $42,000 in total prizes. Each team had to develop a full business plan that includes a description of: their proposed product/service and how it solves a problem; who wants their solution; how large or valuable the potential market is for this solution; what costs are associated with their business and launching their idea.
PhenoLogic's product, Poseidon, is a smart automated inline fertilizer injection system. Poseidon proportions multiple fertilizers into a water line such that the fertility provided to the plant during irrigation is precisely calibrated. After winning the competition and prize, Jurcisin said "The Burgess Institute and New Venture Competition have helped PhenoLogic and me grow so much. Their mentoring, facilities and resources, have been pivotal in our development. I'm just speechless, I can't thank everyone enough. And I'm just really excited for this chance to help everyone grow more too."
Did you find this article useful?
---
You Might Also Be Interested In