Keeping food safe during a power outage
Keeping cold food safe during a power outage is vital in preventing foodborne illness.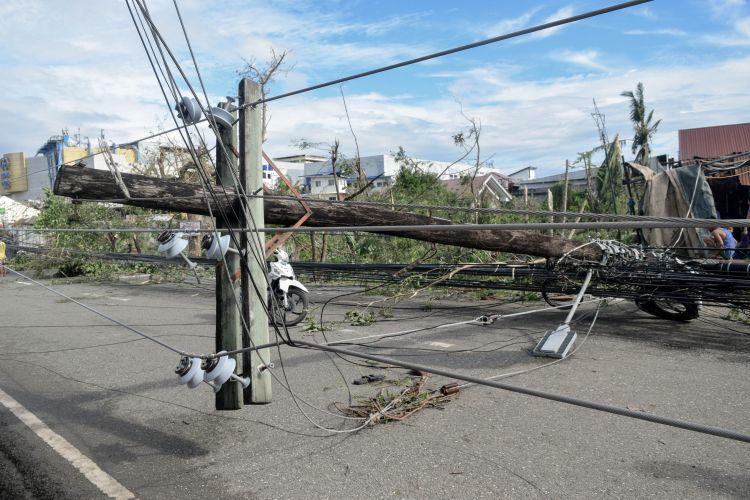 Seasonal storms and power outages go together. That's why preparing for a potential power outage is vital for preventing foodborne illness. By planning what to do during a power outage, you can keep food safe for consumption. Michigan State University Extension recommends the following tips for keeping food safe when the power goes out.
Pre-planning
Arrange ahead of time for appliance thermometers to be placed in both the refrigerator and the freezer. Put in the thermometers so you can see them as soon as you open the door. Refrigerators should always be kept below 40 degrees Fahrenheit. Freezers should be at 0 degrees Fahrenheit or below.
If the weather forecast calls for severe storms and a potential power outage, turn the temperature down in the refrigerator and the freezer. Turning down these devices, will keep the freezer colder longer and take longer for the food to thaw and be exposed to the temperature danger zone.
Keep large containers of ice in the freezer. When the freezer is full, it will take longer for the food to thaw.
Place two or three ice cubes in a sealed plastic bag as a precaution in the freezer. The ice cubes will melt if the power goes out and the freezer get above 32 degrees Fahrenheit. By the ice cubes melting you will know that the food in the freezer may not be safe.
Know the nearest location that sells dry ice. Have gloves available if you use dry ice to keep your freezer cold, because it will burn the skin.
During a power outage
If you are home, write down the time when the power went out. Generally, the refrigerator will stay cold for four to six hours. Food in the refrigerator/freezer compartment will remain frozen for about a day.
A full free-standing freezer may stay frozen for 48 hours depending on the room temperature. A freezer that is only half full may remain frozen for 24 hours.
Avoid opening the refrigerator or freezer to avoid introducing warm air into the box.
Take the frozen food to someone's house who has room in the freezer and electricity.
If it isn't possible to transfer the frozen food to a location with electricity, dry ice is an option. In that case, 25 pounds of dry ice may keep a full 10 cubic foot freezer for two to four days. To prevent burns, wear gloves when handling dry ice.
For additional information on keeping food safe during a power outage, check out the MSU Extension bulletin Keeping Food Safe During a Power Outage. Consumers with questions can also call the MSU Extension Food Safety Hotline, which operates Monday through Friday from 9 AM to 5 PM, at 1-877-643-9882.