Local Meats Join the Good Food Dialogue in Michigan
The demand for local meats, poultry, dairy, and eggs in Michigan is growing. In this article, Noel Bielaczyc of the Michigan Meat Network explains how the network is helping producers bring local meat to the table.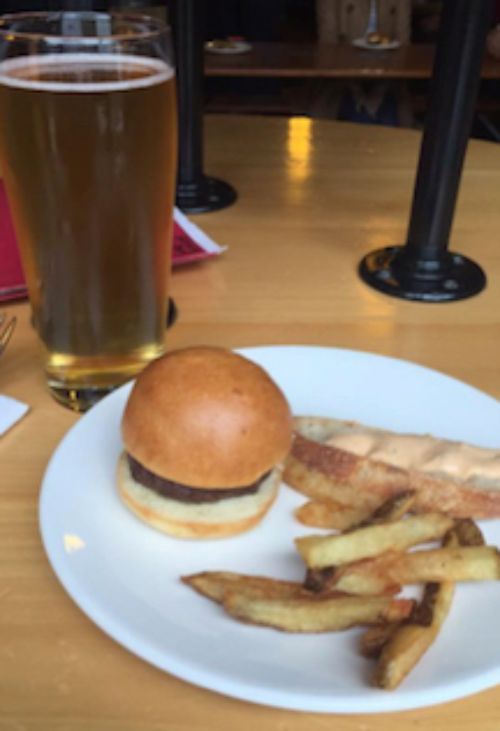 By Noel Bielaczyc, Center for Regional Food Systems
Livestock constitute an important part of Michigan's diverse agricultural sector and provide a wide array of Good Food products, from dairy and meat to poultry and eggs. While demand for local and regional protein is high and continues to grow each year, there are significant barriers for small and mid-sized producers including processing, transportation, marketing and regulations. Processors and food service buyers face challenges, too, in securing consistent supply, controlling costs, and complying with food safety laws. The Michigan Meat Network seeks to find innovative and collaborative solutions to these issues and improve the viability of Michigan meat and livestock businesses, ultimately increasing the availability of local and regional proteins in Michigan's retail and institutional markets.
The Michigan Meat Network works to create a space for businesses across the meat/ livestock value chain to connect, collaborate, and learn through in-person network events and virtually with the MI Meat Net Google Group (see details below to sign-up). In addition, the Michigan Meat Network serves as a source for news, technical assistance, regulatory updates, relevant research, and business opportunities around the state. On June 9th, 2016 the Network hosted its first in-person event in Grand Rapids, Michigan. The event featured a tour of Byron Center Meats, a USDA inspected meat plant, followed by local beef sliders, Belgian ales, and a panel discussion at Brewery Vivant.
The panel highlighted a viable local meat value chain, in this case Wernette Beef in Remus, MI, who direct markets whole animals to Brewery Vivant, a Grand Rapids Brewery dedicated to supporting local farmers. Byron Center Meats plays a key role by cutting and processing the beef to the restaurant's exact specifications. The arrangement started in 2015 with just ground beef and now supplies Brewery Vivant with 100% of its burgers, steaks, and roasts. Panelist Beth Wernette, farmer and business manager at Wernette Beef, described the event as, "A good way to network with people and to learn how different segments of the industry are working with local businesses to grow demand for local meat."

Future Michigan Meat Network events are currently being organized this fall in the Traverse Area.
Send us an email or check our website (http://foodsystems.msu.edu/our-work/michigan_meat_network/) to get involved!
Join the Michigan Meat Network google group.