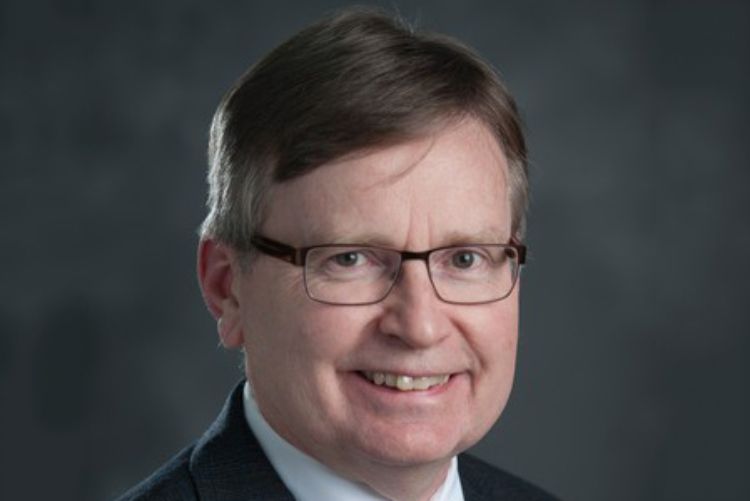 Department of Agricultural, Food, and Resource Economics (AFRE) professor Scott Loveridge has received the 2017 Mid-Continent Regional Science Association (MCRSA) Distinguished Fellow Award, presented at the annual MCRSA conference on June 7, 2017, in Oregon, Ohio.
The MCRSA Distinguished Fellowship is an honor given to researchers who have made significant contributions to the broader discipline of Regional Science, and have made particularly outstanding records of scholarship, service to the profession, and participation within the Association in the advancement of regional analysis.
Nominated by Steve Deller at University of Wisconsin, Loveridge received the award based on his contributions to regional science and the MCRSA through his applied research and institutional leadership.
"I was both surprised and honored to receive the award — the nomination process took place without my knowledge," said Loveridge. "The MCRSA provides wonderful opportunities for graduate students and faculty to come together around problems of local development, so it fits well with the ag economics discipline."
A former president of MCRSA, a director of the Regional Research Institute at West Virginia University, and the director of the 12-state North Central Regional Center for Rural Development, Loveridge has done substantial work in the field of regional science. He has worked closely with the MCRSA to establish a set of conference travel grants to support graduate student participation in the Association's annual meetings, and is a regular contributor to the Journal of Regional Analysis and Policy.
Loveridge's research and educational programs focus on rural economic growth and development. He has published on a range of topics including the equity and efficiency of tax abatement programs, participation in retirement plans by rural residents, assessing regional attitudes about entrepreneurship, and most recently issues related to public health as well as rural housing. Over the past ten years alone Loveridge has published 32 journal articles and has been involved with efforts generating over $13 million in grants since 2006. His awards include the Harold E. Hughes Award for Exceptional Responsiveness to Rural Issues and Concerns, and the USDA National Institute of Food and Agriculture Partnership Award for Multi-State Efforts.
"Congratulations to Scott Loveridge for the special recognition by the MCRSA for his significant achievements and contributions to the field of regional science," said department chairperson Titus Awokuse. "In addition to his contributions to his professional field, he has also been a leader in AFRE and Michigan State University in promoting research and outreach efforts on rural economic growth and development issues."
The Mid-Continent Regional Science Association (MCRSA) is an organization consisting of an interdisciplinary membership from academics and other public and private organizations, using the tools of regional science to help solve applied problems in rural and urban areas at the local, state, and national levels.
Learn more about Loveridge's work and the Mid-Continent Regional Science Association.