Making Michigan Meat Work in Institutional Food Service
Advancing the local meat to institution supply chain through innovative product development.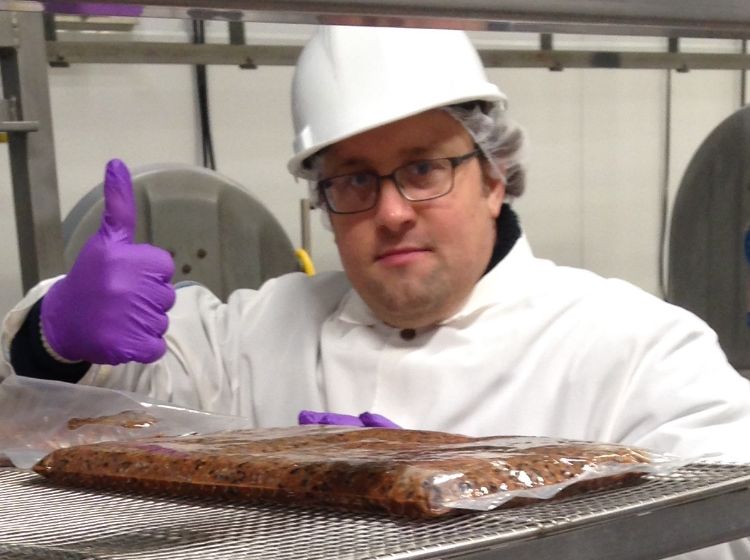 This excerpt from Cultivate Michigan's recent story on sourcing local meats for institutions highlights a variety of blended Michigan meat products that make protein more accessible. The full text is available at: https://www.cultivatemichigan.org/news/2018/03/12/making-michigan-meat-work-institutional-food-service
---
Recent work by specialists at the MSU Center for Regional Food Systems (CRFS) has begun to crack the code on meat to institution through innovative product development.
Working closely with the MSU Meat Lab, CRFS is developing a full line of cost-competitive local meat products for institutional food service markets that meet all the stringent nutritional and format requirements. These products achieve this by replacing TSP with a variety of Michigan-sourced dry beans, which improves the nutritional profile, lowers cost per serving, and eliminates soy allergens. Additionally, these ready-to-eat blended meat products can be made in nearly any small, USDA-inspected meat plant without the need to invest in expensive, specialized processing equipment.
The current list of products includes blended beef patties, blended beef taco filler, and blended turkey taco filler, with blended pork breakfast patties, blended pork sloppy joes, and blended turkey hot dogs still in development. The project is actively seeking producers, processors, and institutional food service partners who are interested in piloting these products in their regions.
Contact Noel Bielaczyc (bielacz1@msu.edu) if you are interested in sourcing local meat for your institution!
Get the full story about local meat to institution challenges and opportunities: https://www.cultivatemichigan.org/news/2018/03/12/making-michigan-meat-work-institutional-food-service