Last week, Nicole Mason-Wardell participated in the launch of the Sustainable Opportunities for Improving Livelihoods with Soils (SOILS) Consortium in Washington DC. A collaboration between USAID, the International Fertilizer Development Center (IFDC), and the Feed the Future Innovation Lab for Collaborative Research on Sustainable Intensification (SIIL), Mason-Wardell is one of eight core partners of the consortium.
"I'm very honored to be a part of this new SOILS Consortium," said Mason-Wardell. "All the core partners and USAID, SIIL, and IFDC representatives that are involved in the consortium are highly committed to research, development, and capacity strengthening activities that will make a real difference on the ground."
The SOILS Consortium will aim to develop and implement opportunities to improve the health and fertility of soils as the foundation for nutritious food production and resilient and sustainable livelihoods across Africa. During the launch of the consortium in Washington DC, key partners from each institution started to develop the work plan for their initial activities.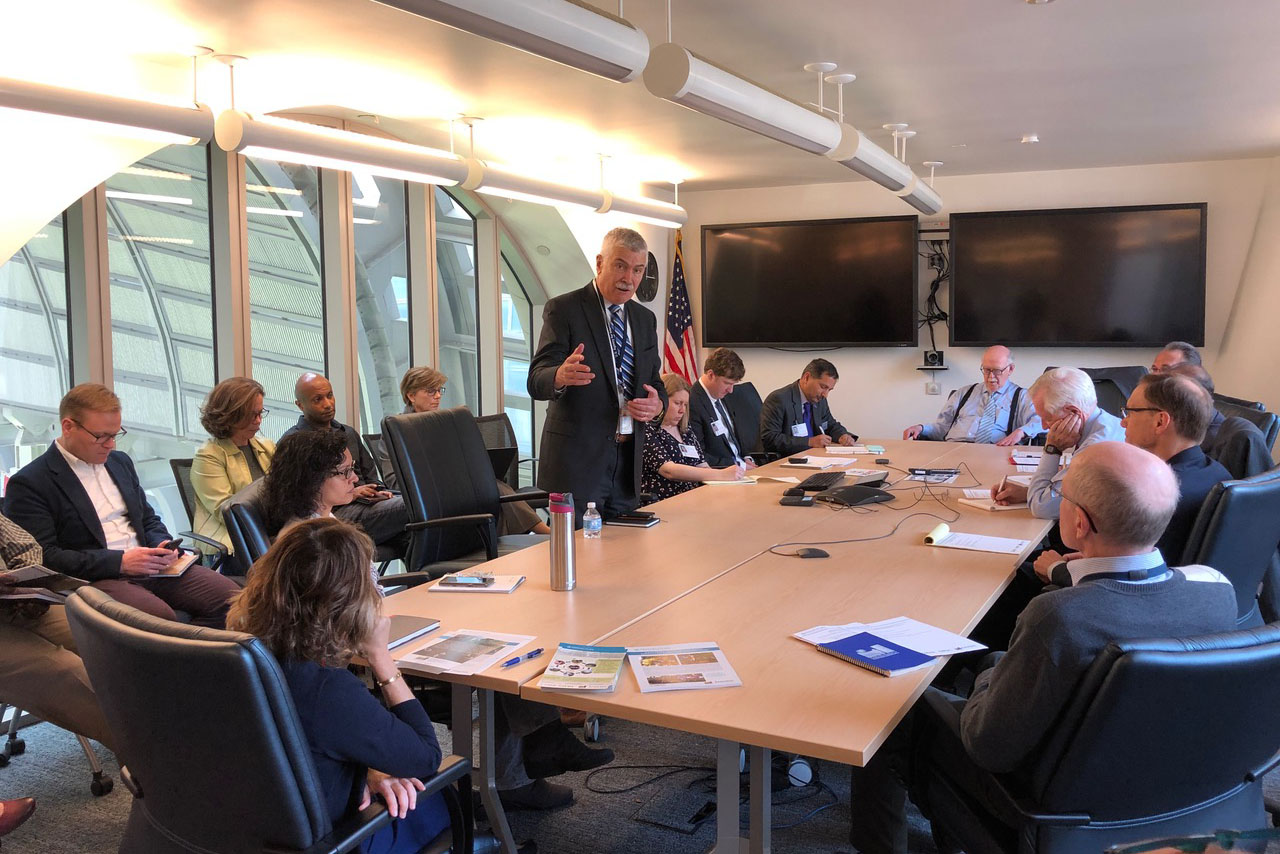 Members of the SOILS Consortium gathered in Washington DC to launch the initiative.
An assistant professor in the Department of Agricultural, Food, and Resource Economics (AFRE), Mason-Wardell was invited to join the group for her past experience and expertise on Sub-Saharan African agricultural policy research and implementation.
"Among the eight core partners, I'm the only agricultural economist, so I'm looking to bring that perspective to the team," said Mason-Wardell. "A key role of mine will be to help the team think about the policy, profitability, and other socio-economic dimensions of the problems we tackle."
The other core partners from Auburn University, the University of Colorado Boulder, and the University of Nebraska-Lincoln have a variety of backgrounds, ranging from expertise in soil science, soils and cropping systems ecology, and agronomy to land use and biogeochemistry. Also included in the team is fellow Spartan Sieglinde Snapp, professor in the Department of Plant, Soil and Microbial Sciences, who currently works with Mason-Wardell on a Tanzania-focused project funded by the SIIL.
"The meeting in DC allowed us to start to plan some initial activities that we can complete in the next 6-9 months, along with our longer-term activities," said Mason-Wardell. "We're hoping this is an effort and collaboration that will continue for many years. Enhancing soil fertility and soil health issues is inherently a long-term process and I'm excited to be a part of developing impactful solutions with a wide-reaching team."
Learn more about Mason-Wardell's work and the SOILS Consortium.