Michigan 4-H provides a venue for career exploration
Michigan State University Extension encourages career exploration through 4-H involvement.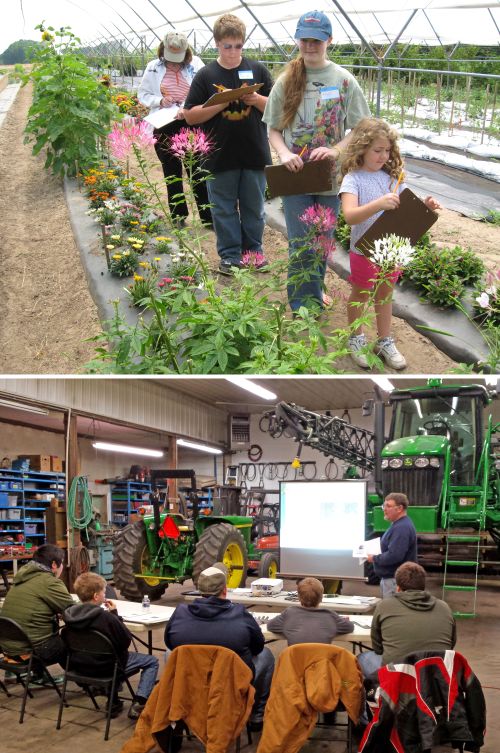 Michigan 4-H members coose projects and other 4-H youth development experiences every day. Whatever your aspirations, 4-H provides a venue for career exploration.
Whether 4-H'ers are learning to start a business, bake a cake, be a club officer or plan their next community service event, career exploration can be a part of all of these experiences. Consider these questions to help identify jobs or careers related to the experience 4-H projects, events and programs create.
Does this project or program fit with a hobby or interest that I have?
As a 4-H club officer, what skills am I learning?
What skills am I learning from this project, program or volunteer role?
What careers and jobs are related to this project, program or volunteer role?
If I take on a new volunteer role, what job skills or careers can I learn about through that opportunity?
Once you have identified jobs or careers to learn more about from the above questions, network with volunteer leaders, fellow 4-H families and the community to learn more about future opportunities. For "X" career or job:
What is involved in pursuing this career or job?
What is the salary range for this career or job?
What types of job options are there in career field "X"?
Where are the employment opportunities for "X"?
What education is necessary to become "X"?
What post-secondary education or training is required for "X" career?
Where can I find out more about "X" careers?
And by all means, connect what you have learned back to Michigan's six career pathways:
Arts and communication
Business, management, marketing and technology
Engineering/manufacturing and industrial technology
Health science
Human services
Natural resources and agriscience
Michigan 4-H has five pre-college programs through the Spartan Youth Programs at Michigan State University to help you learn even more:
Michigan 4-H can help you become more aware of your community and the work world while interacting with diverse people, cultures and interests. As a Michigan 4-H member or volunteer, think about how you can apply more career exploration activities to your 4-H experience starting now.
For more information or resources on career exploration, workforce preparation, financial education or entrepreneurship, contact 4-HCareerPrep@anr.msu.edu.