The MSU Product Center within the Department of Agricultural, Food, and Resource Economics held the eleventh annual Making It In Michigan (MIIM) Conference and Marketplace Trade Show on Thursday, November 8, at the Lansing Center. With more than 200 conference attendees and 166 vendors on the expo floor, this year's MIIM event brought food businesses, retailers, and industry experts together for a day of expansion, networking, and learning.
"We were very pleased with this year's Making It In Michigan Conference and Marketplace Trade Show," Tom Lyons, director of the Product Center, said. "The trade show had a diverse group of strong Michigan-based vendors and excellent buyer activity, and the level of energy on the trade show floor was high, which made for an exciting event."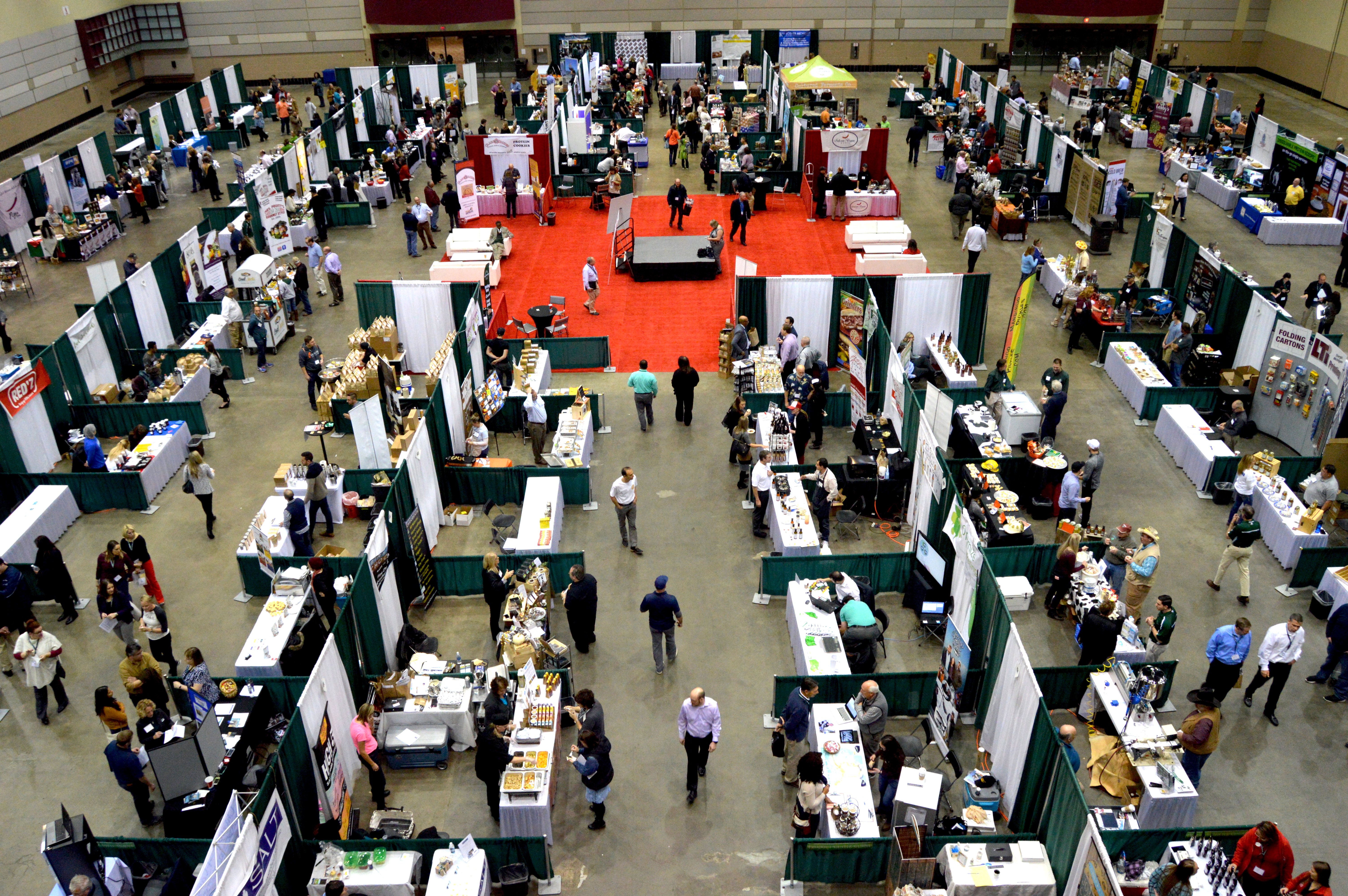 Marketplace Trade Show Floor
Each year, the MSU Product Center recognizes clients with special awards at the annual conference. This year, the award winners included:
Along with these winning ventures, hundreds of vendors showcased their businesses, and their food at the Marketplace trade show in the afternoon. "It's incredible to be able to have a presence in front of important retailers in the state," MarQus and Tawanna Wright, owners of Daddy's Dough and MSU Product Center clients, said of the trade show. "We love being able to give samples of our products, generate buzz around our business, and ultimately expand our reach throughout the state of Michigan."
In addition to gaining traction with retailers, up and coming food businesses also had a chance to network and learn from each other. "For us, talking to the buyers and introducing new items to the market are just half of it," said Mark Sarafa, owner of Pop Daddy Popcorn and Pretzels and long time MSU Product Center client. "Making It In Michigan really is an assembly of people sharing their challenges, their successes, and their innovations with each other. Yes, we help our own businesses by gaining buyers, but we also help and learn from fellow Michigan-made food entrepreneurs."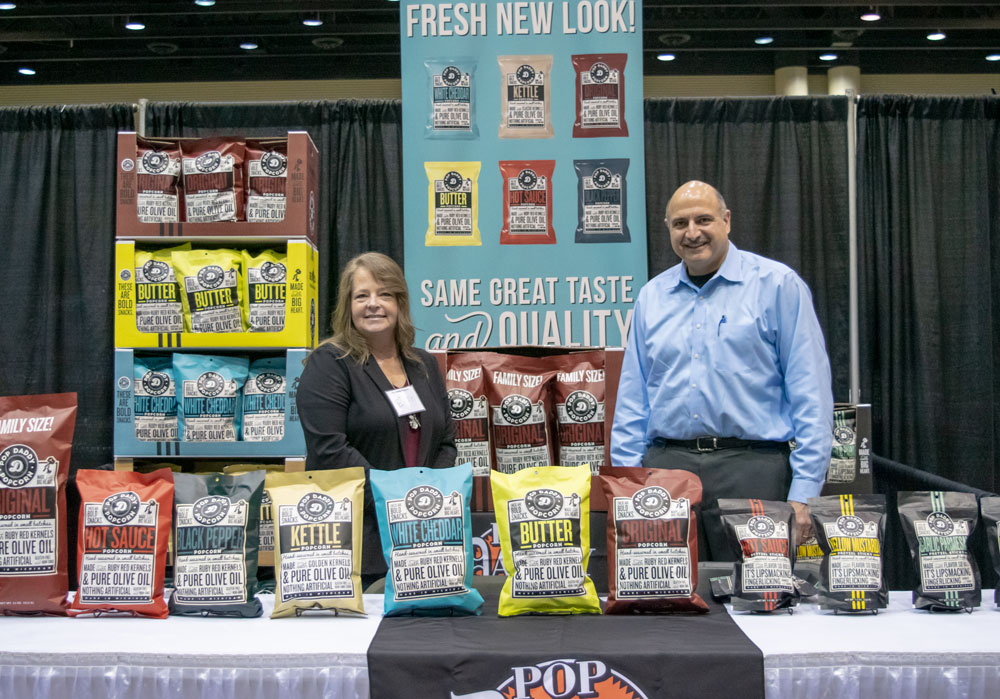 Mark Sarafa, owner of Pop Daddy Popcorn and Pretzels, at MIIM 2018
Before the trade show, conference goers attended educational sessions on topics ranging from successful retail sales strategies to understanding new food labels. Each session was lead by an industry professional, and focused on business strategies and categories popular in the Michigan food environment.
Each year features a keynote address during lunch, and this year's featured speaker was Tabitha Mason, Managing Partner of Zingerman's Cornman Farms. Zingerman's is known for connecting with the customer to meet their needs and providing great customer service, so Mason focused on how effective visioning has been an important part of Zingerman's Cornman Farms success, and how this powerful tool can fuel business success.
"We were delighted by the strong speaking and sponsorship support the event received, with a great mix of past sponsors, speakers, and volunteers and first-timers," said Lyons. "Our sincere thanks to all who helped make this event a success."
Interested in attending next year's event? Save the date for Making It In Michigan Conference and Marketplace Trade Show 2019, set for November 13, 2019 at the Lansing Center.
Learn more about Making It In Michigan and the MSU Product Center.
Product Center Award Winners