Two new shared-use kitchens available to U.P. food entrepreneurs
The Escanaba Marketplace Kitchen and Café L'Anse offer opportunities for good food businesses and vibrant local economies to grow in Michigan's Upper Peninsula.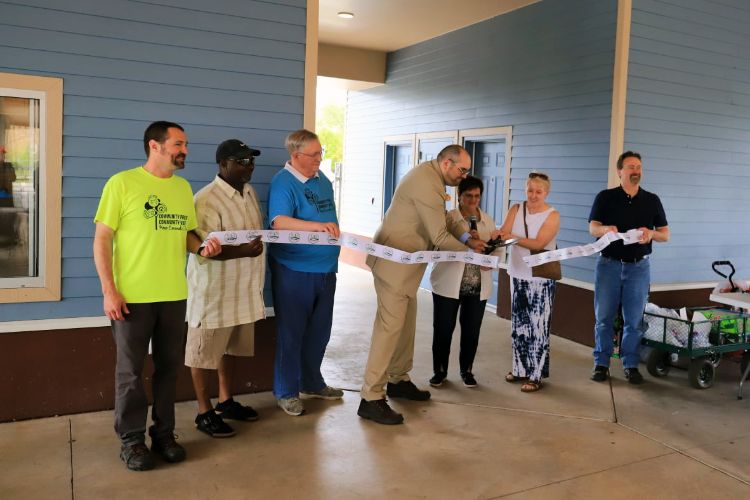 Starting a food business from scratch can be costly. It requires equipment, inspections, and safety practices to ensure food quality and safety. Shared-use kitchens reduce some of the high start-up costs that new businesses face by providing a clean, licensed, and furnished space for food entrepreneurs to cook, bake, or process the foods they sell.
In Michigan's Upper Peninsula, bakers, caterers, food product makers, food truck owners, and restaurateurs will have the opportunity to rent two new shared-use kitchen spaces so they can grow their businesses. Open this summer, the Escanaba Marketplace Kitchen and Café L'Anse are creating important business development opportunities for food entrepreneurs.
The Escanaba kitchen is owned and managed by the Escanaba Downtown Development Authority (DDA). The kitchen opened on May 22, 2021, and is the first publicly owned commercial kitchen space in the Upper Peninsula. The L'Anse kitchen is a privately owned shared-use kitchen that will open for use under a unique business model by the end of summer 2021.
Jump to read more about:
What are shared-use kitchens?
A shared-use kitchen is a commercially-licensed kitchen space that is available for food entrepreneurs to rent. Some shared-use kitchens offer incubator programs that include additional business development resources and training.
"These types of kitchens are designed to help bridge the gap between small-scale businesses that are just starting out and helping them ramp up to the point where they could use a larger production facility," says Phil Britton of Fresh Systems LLC, the Michigan Group GAP Network, and the U.P. Kitchen Connect.
Britton works with food hubs and food businesses on their internal operations. He is supporting the new shared-use kitchens through his consulting work with a statewide business assistance partnership called Food SPICE.
Many food entrepreneurs start out making and selling their products under cottage food law at a farmers market or directly to consumers. Britton says, "When taking the next step to sell something in a retail space, you have to have your product produced in a licensed kitchen."
The new shared-use kitchens are important pieces of local infrastructure that will support local economic development and food access in each community.
Making space for food entrepreneurs in downtown Escanaba
In 2018, the Escanaba Marketplace building and pavilion opened as the home of the downtown Escanaba Farmers Market.
Ivy Netzel, a retired engineer and resident of nearby Menominee County, noticed that some indoor space at the Marketplace pavilion was not being utilized and she wanted to do something about it.
"I was looking for a project, and I happened to notice that the farmers market in Escanaba had a space for a kitchen, but due to budget constraints during the construction of the facility, they had to cut costs and the kitchen got cut," says Netzel.
She approached the Escanaba DDA with a plan to apply for grant funding to develop the commercial kitchen.
With the help of many partners, including Scott Czasak, director of the Escanaba DDA, Ed Legault (the former Escanaba DDA director), the Hannahville Indian Community, and Parker Jones of MSU Extension and MSU Product Center, Netzel and the DDA successfully received a grant from Michigan Department of Agriculture and Rural Development. The Hannahville Indian Community offered $10,000 match funding to support the purchase of a range hood, and the MSU Product Center supported the grant proposal with a letter of support and technical assistance.
"This was very, very fulfilling for me," Netzel remarks about the project.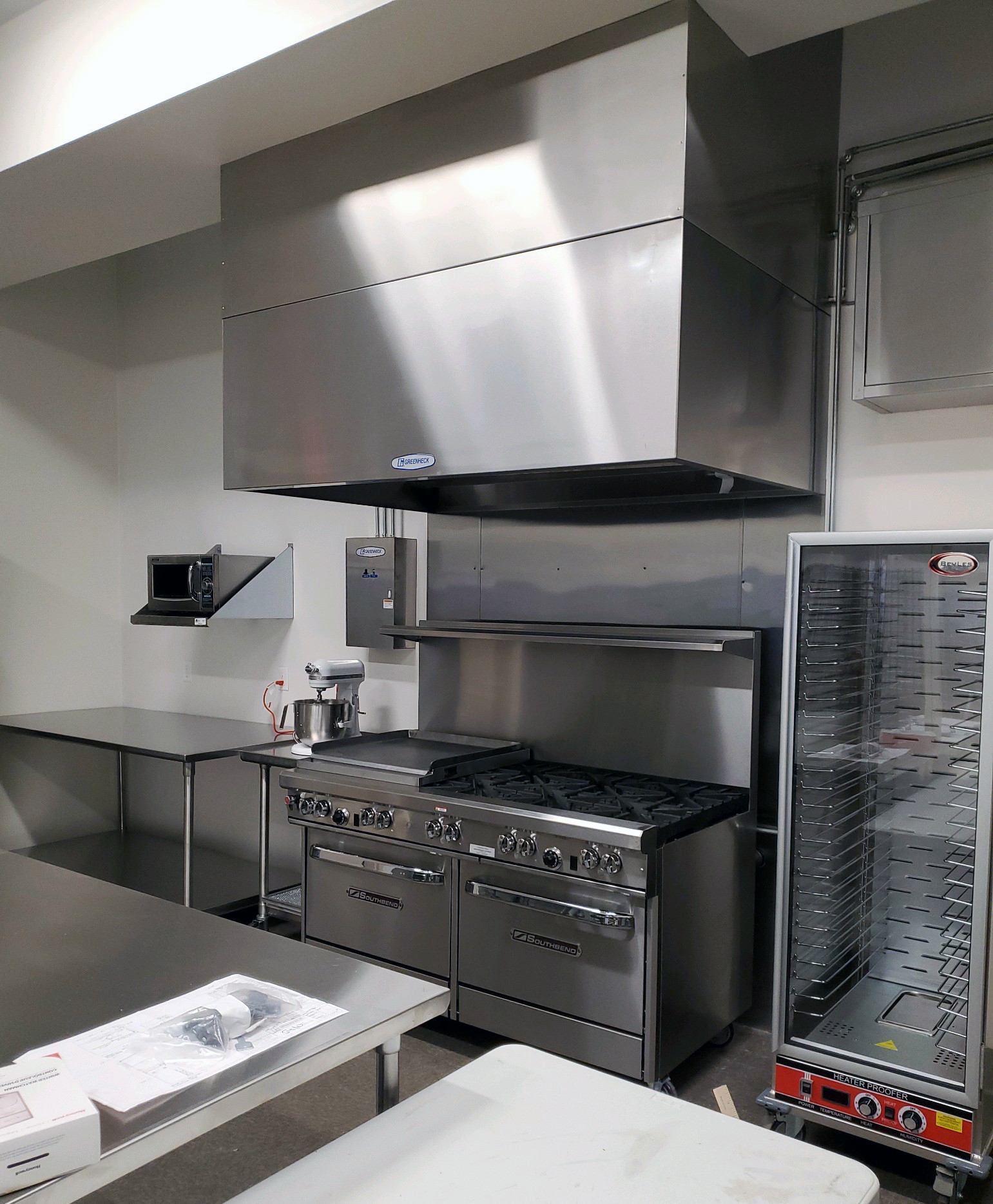 Netzel and team worked with local contractors and local restaurant suppliers to order equipment and finish construction in the shared kitchen space. The kitchen includes a 10 burner commercial stove, two ovens, a proofing/warming oven, a refrigerator and freezer, a microwave, a three-compartment sink, a vegetable washing station, four full size lockers for personal items, and four security cages to store perishable items.
"To have an incubator kitchen located within the U.P. with this expertise and this equipment is really significant," says Parker Jones.
Netzel is hopeful that the Escanaba Marketplace Kitchen will support new and existing entrepreneurs who want to develop their skill sets and contribute to the growth of their community.
The DDA hopes that this food-centered marketplace will contribute to local business development the heart of downtown Escanaba.
"We're glad to be providing this service to the Upper Peninsula," says Scott Czasak.
Café L'Anse: Opportunities for food entrepreneurs through an artisan collective
In L'Anse, Michigan, the Village Gift Store on Main Street is a hub for local artists and creatives who want a brick and mortar space to sell their handcrafted goods.
Payne Anne Chassen and Bill Steinhardt are both artists themselves. Opening the gift store under their own version of an artisan collective business model was important to them as a way to support their work and the work of other artists in their community. Vendors sell their work 100% commission free. In exchange, they pay $1 per day and spend 16 hours per month helping as staff at the store.
Now, Chassen and Steinhardt extending their artisan collective business model to their latest business, Café L'Anse.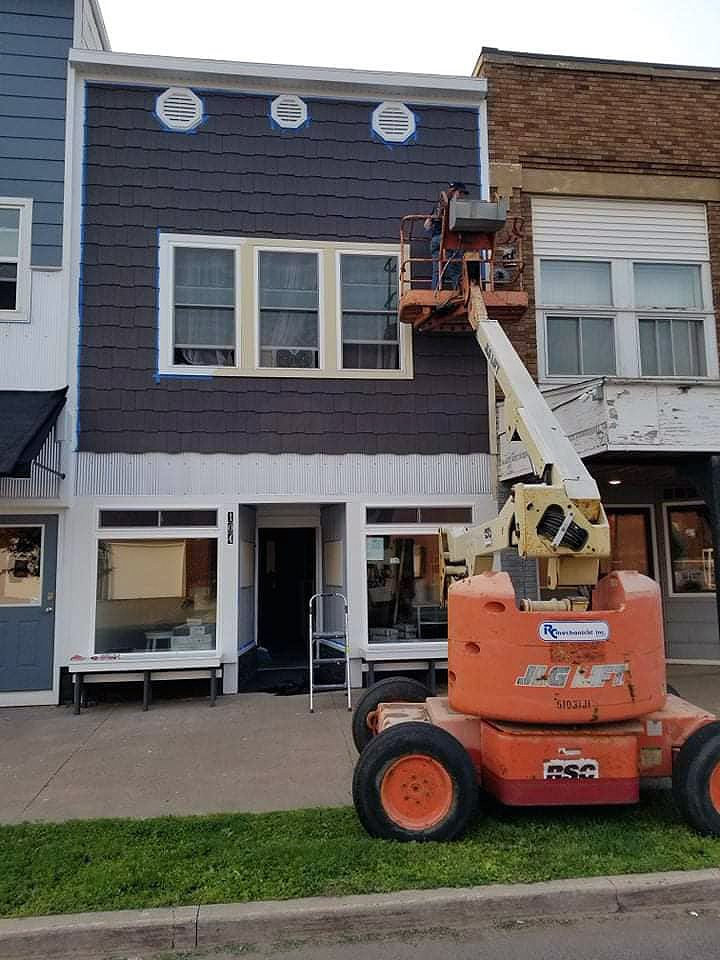 "Putting together the gift store and a café – we thought they were a nice pairing," says Chassen. "We started investigating the shared-use kitchen model. We wanted to share the space with other people and come to find out, there actually is a term called 'shared-use kitchen.'"
Steinhardt says, "We have two different things going on here. We have a collective of independent food entrepreneurs making their specialties and running the café in the front of house. In the back of the house, we also have the kitchen available as a ghost kitchen–people can come in and rent the kitchen to make whatever they make."
Café vendors will be able to cook and sell their products in the café in exchange for $2 a day plus 18 hours a week of their time and a 20% commission of their daily sales. Six hours of that time will be dedicated to working the counter or helping run the café, and the other 12 hours are for making food for the vendor's business or business development. Entrepreneurs will also be able to rent the kitchen without selling in the café storefront for $15 per hour.
Chassen and Steinhardt plan to open the eatery for breakfast, lunch, and dinner this August.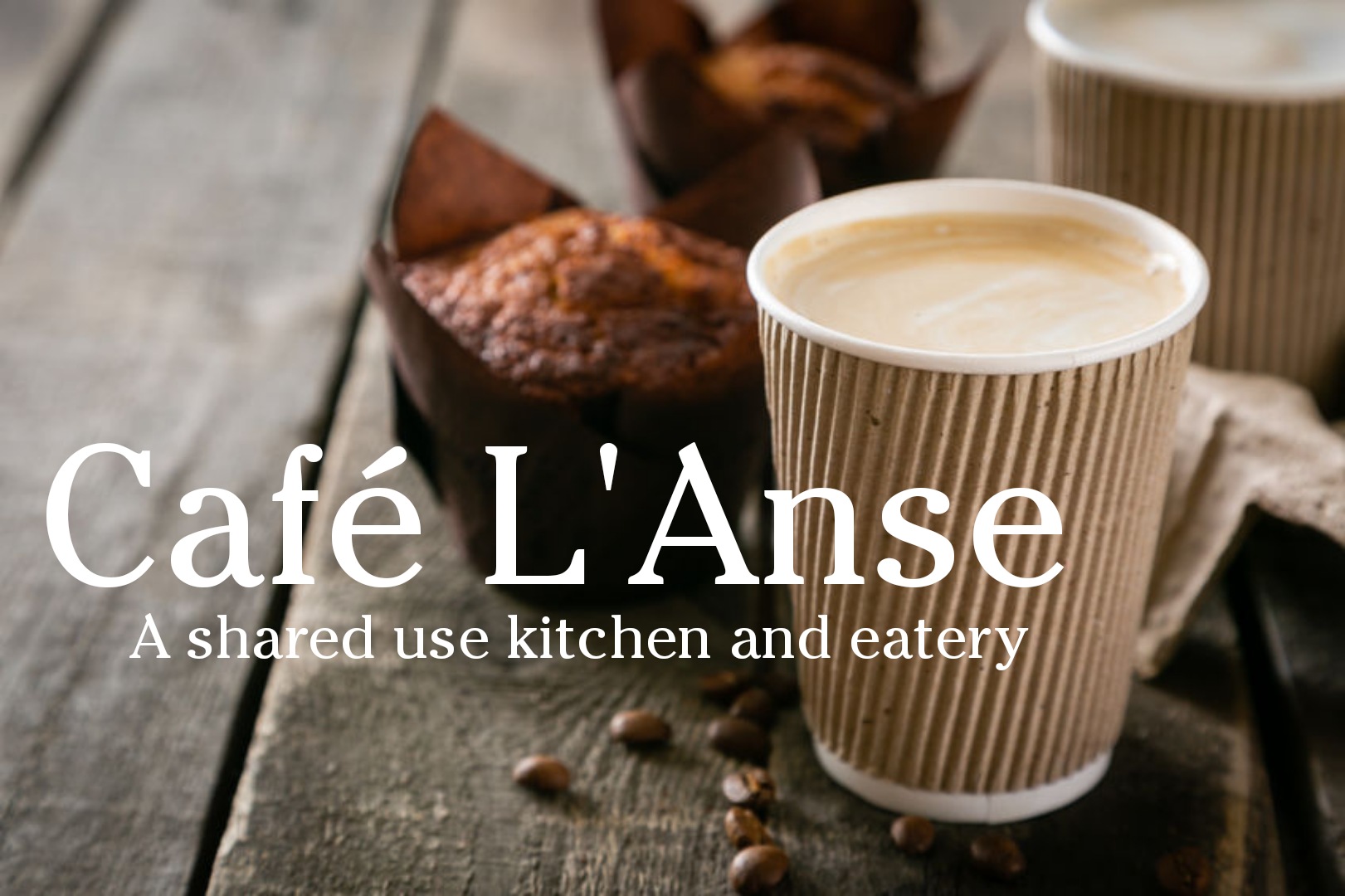 Along with pastries and baked goods that the food entrepreneurs will sell, they will offer a range of lunch and dinner options including soup, salad, and sandwich specials. Customers will also be able to pre-order meals online, including 'take and bake' and frozen meals. Indoor seating will be available for customers who want to order and dine at the eatery.
"We're hoping it will be a place for people to gather," says Chassen.
Chassen and Steinhardt credit many partners for support and inspiration in the process of opening Café L'Anse, including Daniel Yoder, Parker Jones, Rachel Pressley, Phil Britton, Kristi Painter of Michigan Department of Agriculture and Rural Development, MSU Extension, Michigan Tech, Small Business Development Center, and the Michigan Economic Development Corporation.
"We're going to share all the resources that we've come to know in the community," says Steinhardt. "We want to help other businesses get started here."
"They're really making an amazing service available so folks have access to good food and entrepreneurs who want to launch have a location to do that without huge investment," says Jones.
Café L'Anse has 13 spots open for entrepreneurs who want to join the café and kitchen collaborative. Learn more by visiting their Facebook page.
What's next for shared-use kitchens in the U.P.?
Demand for shared-use kitchens is on the rise. Beginning food entrepreneurs are looking for commercially licensed spaces to make their products and launch their businesses. The new kitchens in Escanaba and L'Anse are expected to meet some of this demand.
Netzel remarks, "I want the kitchens to allow people with a variety of skill sets to start a food business that will help them add to their community, and maybe grow into something bigger."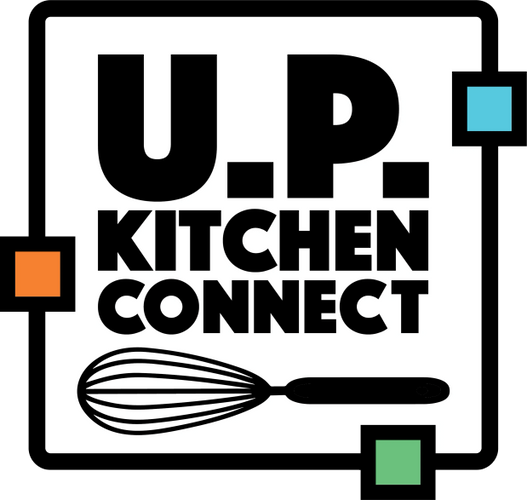 To support entrepreneurs looking for shared kitchen spaces in the U.P., Britton is developing the U.P. Kitchen Connect to coordinate a network of kitchens in the region.
"[The U.P. Kitchen Connect] is going to be a platform that will manage the scheduling for a network of shared-use kitchens in the U.P.," he says. "I hope these kitchens will be embraced by the community and seen as an asset. I hope this sparks some creativity in others, too."
Food business entrepreneurs in the U.P. and Southwest Michigan can also get resources, networking, and technical assistance through the Food SPICE partnership. For more information about Food SPICE, visit the Food SPICE website and contact Jamie Rahrig (rahrigj1@msu.edu) and Parker Jones (jonesp28@msu.edu).
To learn more about the Michigan Incubator Kitchen Network and other shared-use and incubator kitchens in Michigan, contact Noel Bielaczyc (bielacz1@msu.edu).