Monitoring and managing cucumber downy mildew
Mary Hausbeck, University Distinguished Professor and Extension Specialist in the Michigan State University Department of Plant, Soil and Microbial Sciences, develops biosurveillance tools to combat an aggressive cucumber pathogen.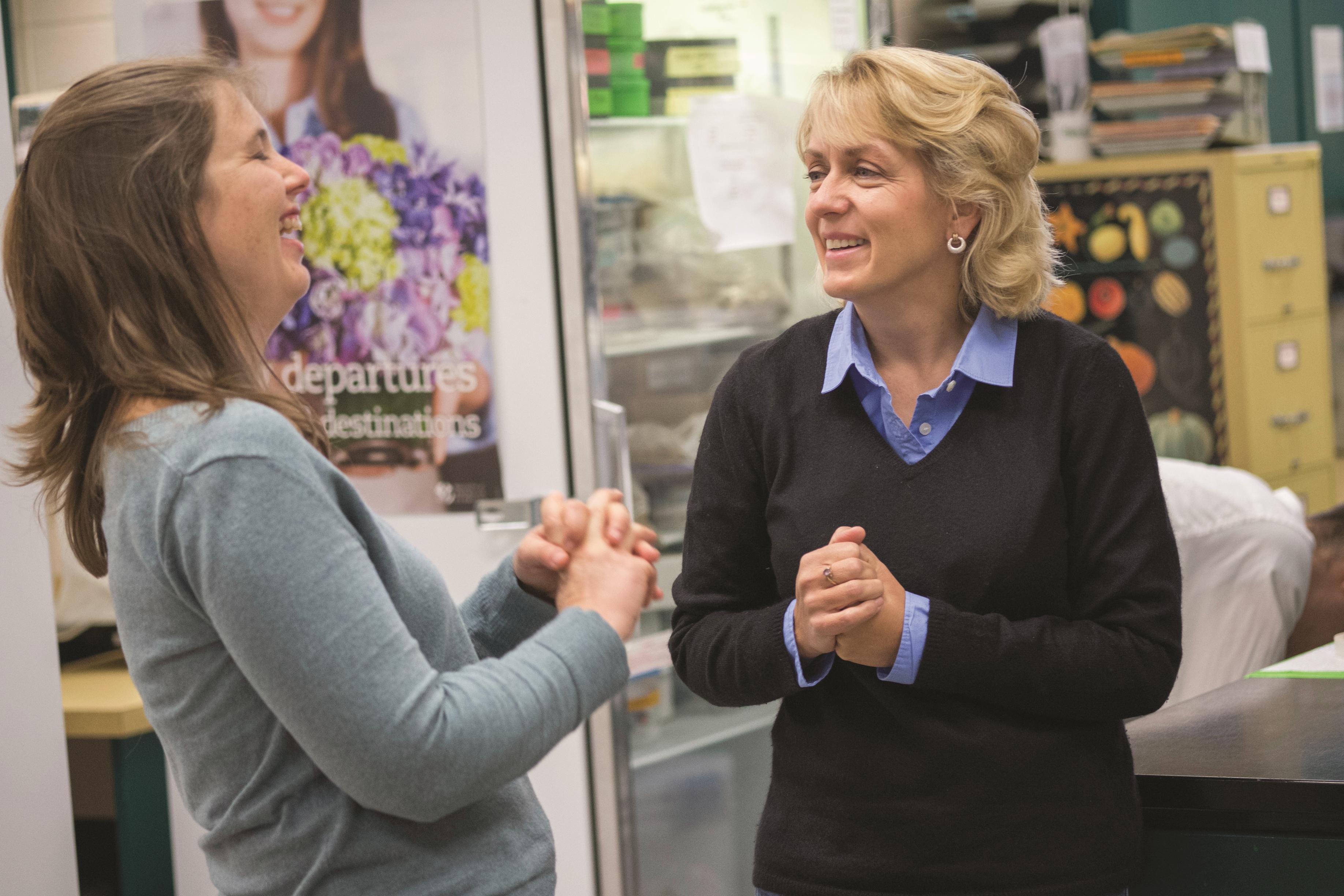 An aggressive pathogen known as downy mildew has posed a formidable and resilient threat to cucumbers, both of the commercial and pickling variety, since it was first identified in Michigan in 2005.
Mary Hausbeck, University Distinguished Professor in the Michigan State University (MSU) Department of Plant, Soil and Microbial Sciences, has been investigating ways to manage the disease-causing microorganism.
"Downy mildew is not a new pathogen, but rather, a re-emergent one that has been able to overcome the genetic resistance that had been bred into cucumbers many decades ago," Hausbeck said. "We still do not have genetic resistance to this re-emergent pathogen. And, over time, the pathogen has evolved and changed such that it's now resistant to several important fungicides."
Hausbeck's lab is using a biosurveillance system for early detection. This system deploys spore traps to sample the air in major cucumber production regions to provide early warnings of outbreaks. The lab is the only research group in the U.S. that uses a spore trap network for surveillance of the cucumber downy mildew pathogen.
"We've been working with new molecular techniques to identify the downy mildew spores found within our spore traps, and then we issue alerts to the industry," Hausbeck said. "It's one of the tools that growers can use to make decisions on whether plant protection products are needed, because any input into a crop is expensive."
Processing crops, like cucumbers, typically have narrow profit margins. Downy mildew has potential for significant economic impacts. The pathogen can cause decreased crop yields, and there are costs, such as labor, associated with monitoring and managing the disease.
In 2019, Hausbeck didn't detect downy mildew spores in the air until mid-August, more than a month after they are typically spotted. This may have been due to the wet spring, which meant cucumbers were planted later than usual.
"That allowed growers to either delay protecting their crop, or, maybe, use less expensive materials to protect their crop, knowing that the disease threat was very low," she said. "Having this system in place helps growers cut their cost, and hopefully, at the same time, reduces the overall risk of the disease, because they have this key biological information."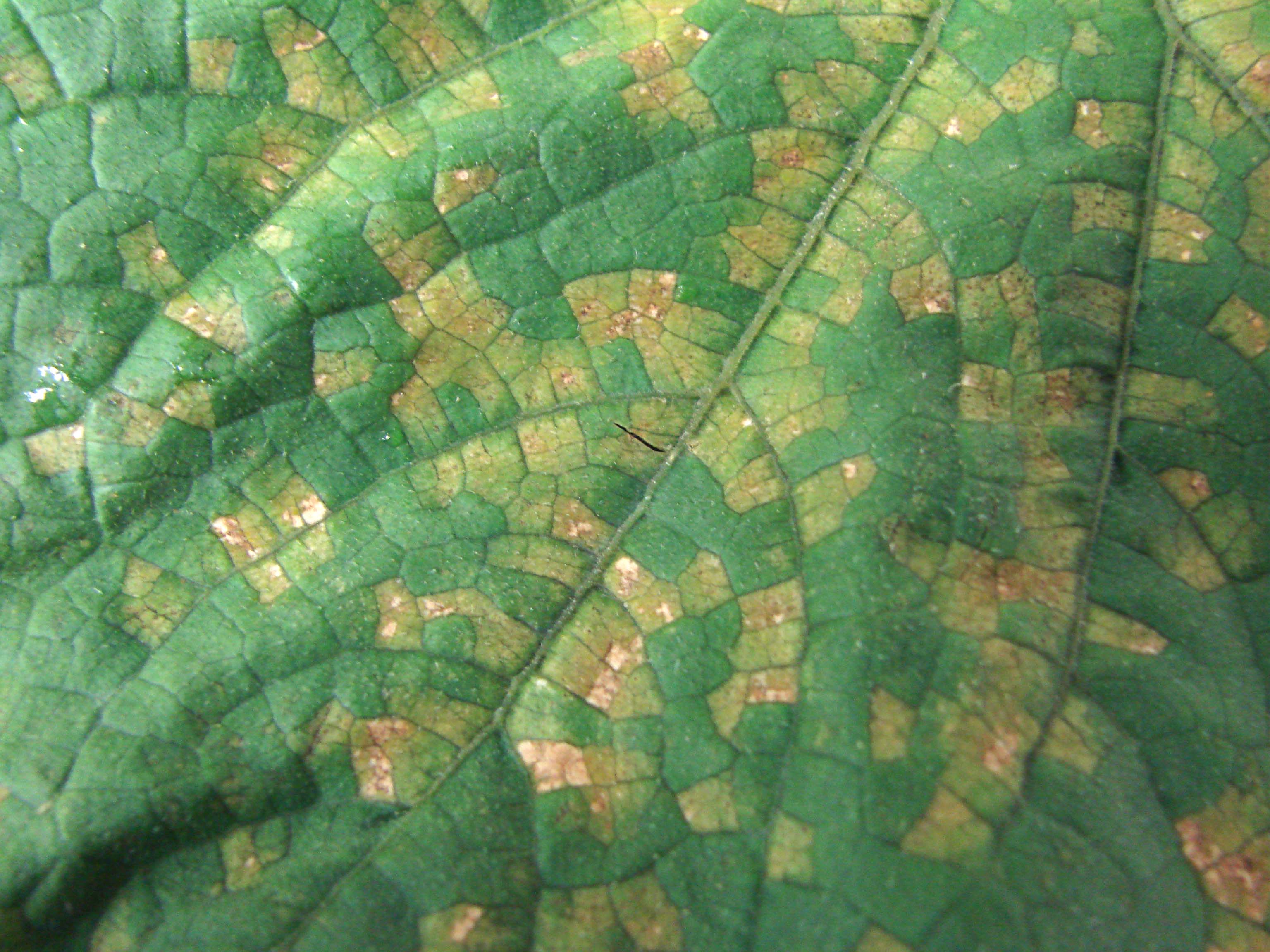 Because downy mildew doesn't survive the winter, the pathogen must re-emerge each growing season. Hausbeck closely monitors cucumber downy mildew to determine fungicide recommendations.
"Every year, we're starting with a blank slate," she said. "We don't know what fungicides the pathogen has been exposed to prior to arriving in our state. We don't know what to expect, as far as what plant protection products will work and which ones won't.
Hausbeck helps growers decide what to do with their crop using information from the biosurvelliance network, and is in the process of developing a forecasting tool to help growers best manage downy mildew based on weather.
"The biosurveillance system is like a horn at the start of a race. When we detect it, that's the indication to the industry that the crop must be protected beginning now," she said. "The question, then, remains, how frequently must growers go and reapply those plant protection products, because the pathogen's very weather-dependent."
Downy mildew favors cool, wet conditions, which require ramped up fungicide applications.
"We're testing different forecasting models that would be initiated once the spores in the air are detected and it's time to protect the crop," Hausbeck said. "By looking at weather conditions, we may be able to predict how often sprays are needed.
"This ensures that we're using fungicides only when necessary, but keeping the risk to the grower low, so that there's enough profitability in the system that we don't lose this industry."
Michigan's vegetable industry has been supportive.
"These tools have not been easy to develop, but the growers and processors have been patient and supported our efforts," Hausbeck said. "They have believed in us and the ability of science to improve disease control. As a result, we have a useful biosurveillance tool that we didn't have before, and that's exciting."
This article was published in Futures, a magazine produced twice per year by Michigan State University AgBioResearch. To view past issues of Futures, visit www.futuresmagazine.msu.edu. For more information, email Holly Whetstone, editor, at whetst11@msu.edu or call 517-355-0123.