Collaborating with farmers to help protect streams and rivers in Michigan
The MSU Institute of Water Research provides research, tools and partnerships that help farmers with environmentally safe water management.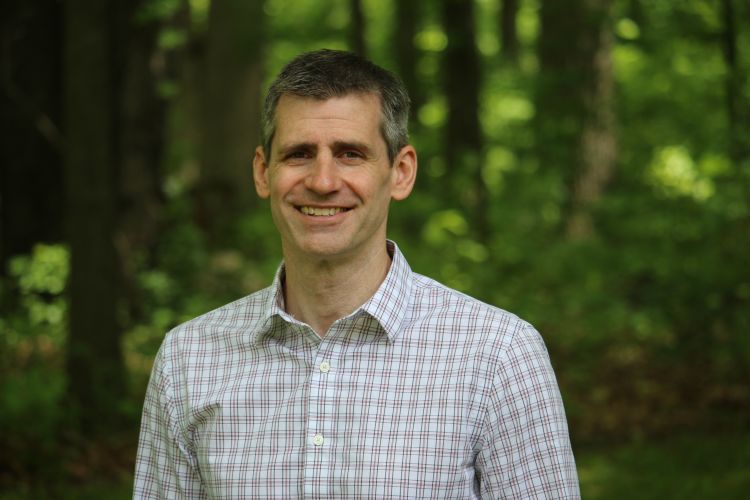 Water quality is integral to crop health, but proper water management is also integral to protecting our natural waterways and lakes in Michigan.
About 40% of Michigan's consumptive water – water that is not returned immediately to the environment – is used for agricultural irrigation, according to a 2015 Department of Environmental Quality report. Research through the Institute of Water Research (IWR) at MSU is helping support environmentally safe water management practices on farms and fields to protect Michigan's natural resources.
Water management resources and research
IWR has spent past more than 20 years focusing on applied research, often through the development of different water management and modeling tools. More recently, IWR has also been involved in additional field research to help support the adoption of conservation practices across the state.
"We've developed a lot of tools that have helped both conservation groups and conservation practitioners, as well as agricultural producers in reducing nutrients and sediments leaving the fields and improving water quality," said Jeremiah Asher, IWR assistant director. "More recently, we've also been doing field studies to better understand nutrient loss at the field scale and what sort of management practices could help."
Asher has been conducting field research related to wetlands and agricultural drainage for U.S. Army Corp of Engineers and the Natural Resource Conservation Service.
His work also entails looking at soil health and how it affects water movement and nutrients in agricultural fields for the Michigan Department of Agriculture and Rural Development. The research will help guide decisions regarding innovative and cost-effective approaches farmers can use to further sustainable agriculture in the region.
Supporting healthy watersheds
IWR also developed the Great Lakes Watershed Management System (GLWMS) tool to help evaluate the effectiveness of different conservation practices on the landscape and determine which practices at different locations can reduce sediment and nutrients.
One of the projects using that tool is in southeastern Michigan in the River Raisin as a way to help reduce nutrients entering the Western Lake Erie Basin, which has experienced increases in harmful algal blooms in recent years. The project helps introduce conservation practices and pays for some of the implementation costs for the most effective practice for reducing phosphorus runoff from fields.
"This project dramatically improves the cost of preventing phosphorus from entering Lake Erie. We are able to share the cost with producers to get conservation practices in higher risk fields. We've found through using the GLWMS online tool, that there is a three-fold reduction in the cost of reducing phosphorus loss," Asher said. "Trying to manage those things ahead of time to keep the quality and quantity of that water at its most optimal is critically important."
Additionally, IWR has developed and is testing low-cost water level sensors that can be used in urban and agricultural areas to better understand storm events and how water moves across the landscape. These sensors monitor water quality at different sites and are paired with a decision support system that helps predict flooding and actions to reduce E. coli levels by improving management of peak storm water events in the Clinton River watershed.
Nutrient management practices
Recently, IWR also received a $1 million grant from the Environmental Protection Agency to develop and implement a program to increase nutrient management practices in the Saginaw River watershed through development of peer-to-peer farmer networks on roughly 20,000 acres of farmland. This work aims to improve water quality, as well as decrease the nutrient runoff in the Saginaw River watershed by supporting farmer-led conservation.
Excess phosphorous runoff in freshwater bodies can lead to algal blooms like those that seen in Lake Erie in recent years. These blooms produce toxins that affect overall water quality, fish health, drinking water, recreation and tourism. When implemented, this nutrient management program is estimated to prevent approximately 7,000 pounds of phosphorus from leaving agricultural fields during the three-year project period.
"Everything we do, from our day-to-day activities to food production to recreation, all have to do with water, and they require quality water resources," Asher said. "Being able to manage our water in beneficial ways is really critical."
Related Articles
This article was published in Futures, a magazine produced twice per year by Michigan State University AgBioResearch. To view past issues of Futures, visit www.futuresmagazine.msu.edu. For more information, email Holly Whetstone, editor, at whetst11@msu.edu or call 517-355-0123.