Combating corn tar spot
MSU field crops pathologist Martin Chilvers examines management strategies, impacts for emerging plant disease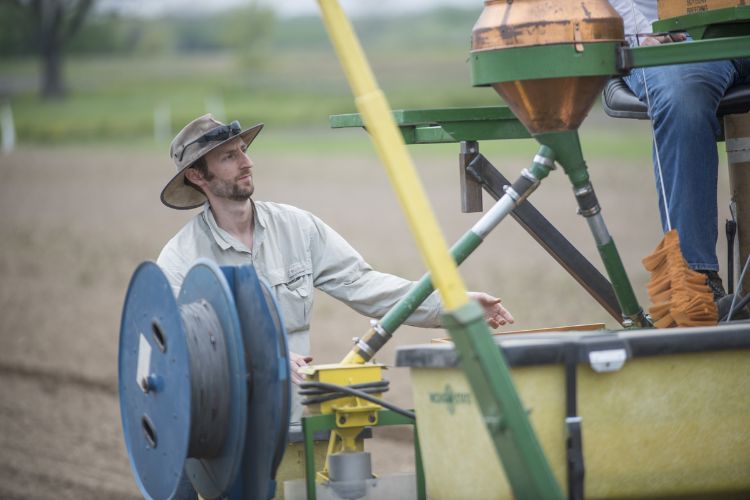 When a new, emerging corn disease called tar spot first started appearing in Michigan around 2016, Martin Chilvers was on the case.
A field crops pathologist in the Michigan State University Department of Plant, Soil and Microbial Sciences (PSM), Chilvers has been investigating how to manage and mitigate the fungal disease native to Central and Latin America. Corn tar spot often appears as raised black spots on the upper and lower parts of the leaves and can have significant impact on yield.
"Essentially, all around the lower half of Lake Michigan, so the west and southern part of Michigan, southern Wisconsin, northern Illinois, northern Indiana, were severely affected with this disease," Chilvers said. "In 2018, some fields saw losses of up to about 50 bushels per acre, which is really significant in terms of corn production and affecting people's livelihood."
The disease has spread quickly throughout Michigan. The first case was reported in Allegan County in 2016 and by 2018, the disease was confirmed in at least 26 counties.
"It was then we knew we had something severe we were dealing with," he said. "I made sure that my lab restructured our resources to tackle this disease."
Chilvers has received funding from Project GREEEN, the Corn Marketing Program of Michigan and the Foundation for Food and Agriculture to research methods to manage tar spot. He is working with fellow PSM faculty members Addie Thompson, Maninder Singh, Kurt Steinke, Greg Bonito, and Extension educators Bruce MacKellar and Lyndon Kelley.
There are also several collaborators at land-grant institutions in states that have recorded incidents of tar spot, including the University of Wisconsin, Purdue University, the University of Illinois, Iowa State University, University of Minnesota and Ohio State University. Private companies have also partnered in efforts to test corn hybrids and fungicides to reduce the severity of the disease.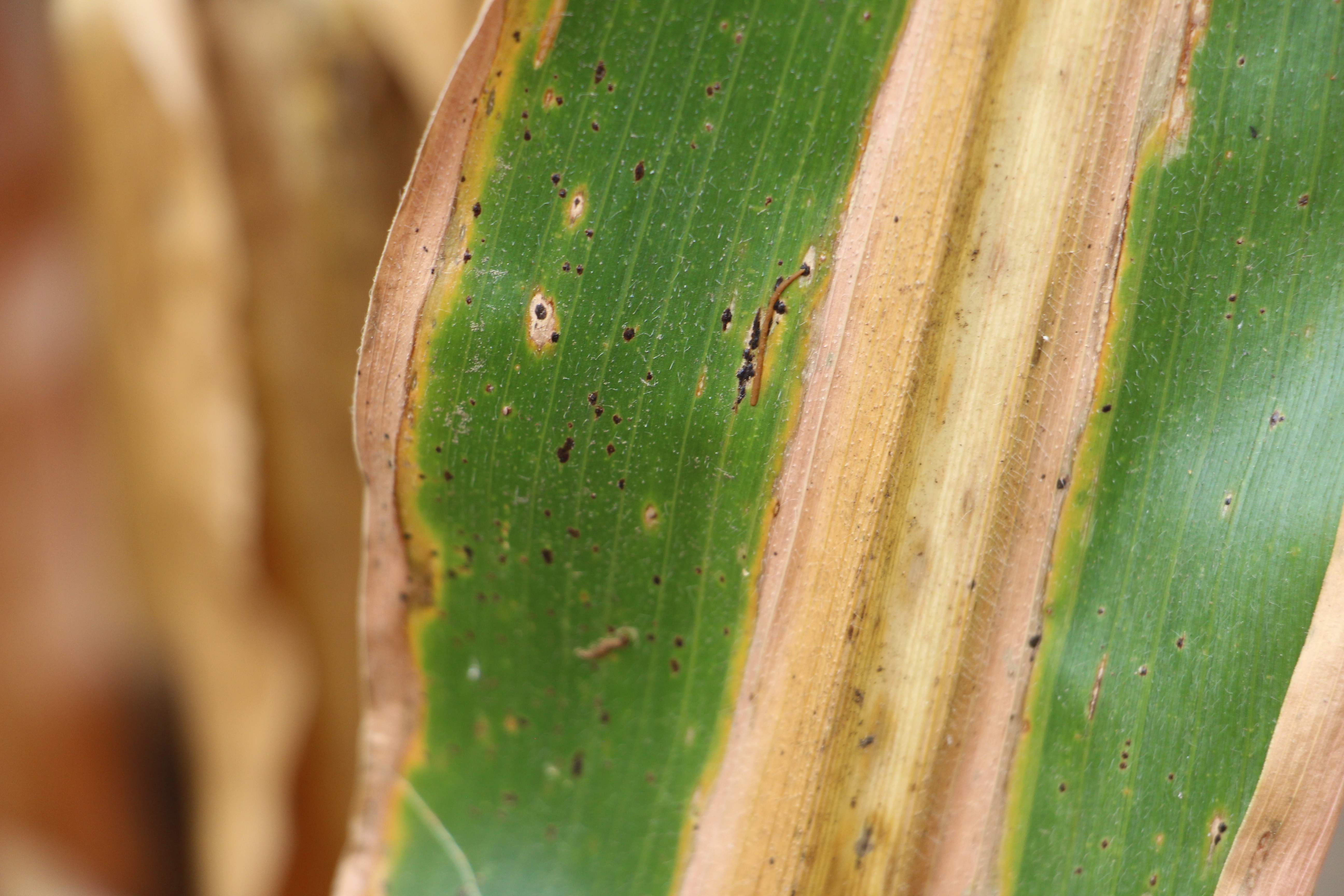 "My program looks at disease management for corn tar spot, including understanding the epidemiology of this disease, screening of fungicides and corn hybrids to try to figure out the best practices for managing it," Chilvers said.
Timely and appropriate fungicide application is key. Corn, which has a growing season that can last from April until October, requires one or two fungicide applications, typically during July or August, to manage the disease.
"Most often fungicides should be applied in that time period, but we're trying to fine-tune that based on the weather conditions and the amount of disease that's developing in that particular field," Chilvers said.
Tar spot is thought to thrive in wet weather, with high relative humidity and prolonged leaf wetness favoring disease development, according to the Crop Protection Network, a multistate partnership of researchers and Extension specialists, including Chilvers.
In addition to its impact on grain yield, the disease can lodge, or cause the stalk to break below the ear, making corn difficult to harvest. It also affects silage used for cattle feed.
"The fungus is, essentially, eating the sugars in the plant," Chilvers said. "Removing the stuff that you want to give to the cattle and leaving behind the parts of the plants that are less digestible to the cattle results in lower quality silage."
Lower-quality feed for cattle means potential impacts for the dairy and beef industries.
"Our work will help to lessen the impact of this disease through improved management," Chilvers said.
Chilvers is hopeful that his research on corn tar spot will result in better management, profitability and sustainability for farmers and producers.
"With increasing global populations, we're going to be pushed harder to produce more on the same amount of land," he said. "Diseases are a large part of yield loss, so that's just sort of a passion of mine — trying to assist with food security and food production."
This article was published in Futures, a magazine produced twice per year by Michigan State University AgBioResearch. To view past issues of Futures, visit www.futuresmagazine.msu.edu. For more information, email Holly Whetstone, editor, at whetst11@msu.edu or call 517-355-0123.