Breeding fast cooking beans as a healthy food option
MSU Researcher Karen Cichy studies the genetic selection of dry bean seed traits related to consumer acceptance and nutritional quality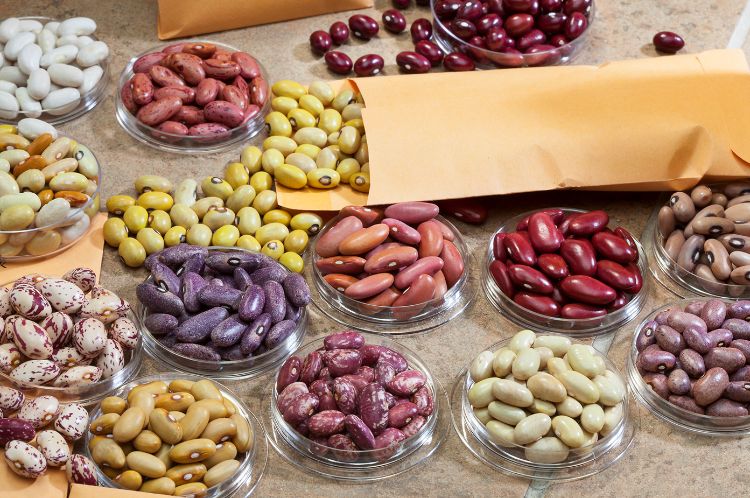 From a young age, Karen Cichy knew she wanted to have an impact on the foods people eat.
"I have always been interested in plant breeding and agriculture, especially having an impact on feeding people nutritious food," said Cichy, an adjunct professor in dry bean breeding and genetics for MSU's Department of Plant, Soil and Microbial Sciences.
"When I started my master's degree at Michigan State, I chose to work in the area of plant breeding and genetics with a focus on improving nutritional quality. I'm really happy to work on this research. I think it's so important to be able to give people nutritious food."
Cichy's research is focused on the genetic selection of dry bean seed traits related to consumer acceptance and nutritional quality.
Some of her current research topics include breeding faster cooking dry beans; genetic diversity of seed protein and starch composition; development of improved germplasm with superior end-use quality; seed mineral accumulation and bioavailability; and breeding to improve canning quality and color retention.
"I have focused a lot of my research on looking at the micronutrients in beans, especially iron and zinc and collaboratively looking at the bioavailability of iron in the seeds," she said.
The development of yellow bean varieties stands out as a highlight of the work she's completed so far.
"Yellow beans are a staple in Mexico and East Africa. When we were doing our diversity screening, we found that a certain type of yellow bean called Manteca, had very fast cooking time and very high iron bioavailability," Cichy said. "That was really an exciting finding and led us to work on developing a manteca yellow bean suitable for Michigan production."
Cichy believes plant geneticists and breeders play a vital role in providing healthy food options for consumers worldwide.
"Breeders help determine what is going to be available in the food system." she said. "That doesn't mean that plant breeders always know what trait to look for, they need to have collaboration with human nutritionists and food scientists. But breeders are ultimately the ones who are going to make those selections in the field and in the lab."
Cichy has collaborations around the world in nations where dry beans serve as a vital crop to provide protein and other nutrients.
"I have collaborated with national programs in Uganda, Zambia and Tanzania and have USDA partnerships in Puerto Rico," she said. "These collaborations allow us to evaluate bean characteristics across multiple environments."
Cichy also partners with researchers in MSU's Plant Resilience Institute to combine plant health research with her work on producing more nutritional food. Improving plant resilience "can translate into health benefits for humans by getting them more food with higher nutritional value," she said.
This article was published in Futures, a magazine produced twice per year by Michigan State University AgBioResearch. To view past issues of Futures, visit www.futuresmagazine.msu.edu. For more information, email Holly Whetstone, editor, at whetst11@msu.edu or call 517-355-0123.