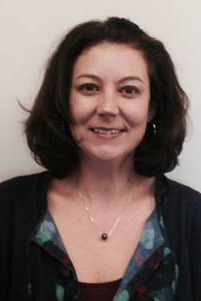 EAST LANSING, Mich. — Dana Infante has been named Michigan State University AgBioResearch's assistant director for natural resources, effective Nov. 1, 2019.
Infante currently serves as associate chair for research and associate professor in the Department of Fisheries and Wildlife. She's also a member of the Partnership for Ecosystem Research and Management, which brings together MSU and wildlife management agencies to improve the health and sustainability of Michigan's natural resources.
"Dana has been great for MSU AgBioResearch as a scientist for many years, so I look forward to her contributions to the leadership team," said Doug Buhler, director of MSU AgBioResearch. "There are many natural resources challenges that we're facing in Michigan and around the world. Her experience and insight will be extremely valuable as we continue to expand the scope of our work and our network of partners."
As assistant director for natural resources, Infante will provide leadership for the organization's natural resources research portfolio while maintaining and furthering relationships with strategic partners such as the Michigan Department of Natural Resources and the Great Lakes Fishery Commission.
Infante will also work with the MSU AgBioResearch centers around the state that have a natural resources focus — the Corey Marsh Ecological Research Center in Laingsburg, the Forest Biomass Innovation Center in Escanaba, the Kellogg Forest in Augusta, the Dunbar Forest in Sault St. Marie and the Fred Russ Forest in Decatur.
"I'm honored to join the MSU AgBioResearch leadership team," Infante said. "This position provides a unique opportunity to help shape MSU AgBioResearch priorities and build on partnerships that will lead to innovative work to protect one of our most important assets — our natural resources."
Infante's research program takes a landscape approach to examining aquatic habitats and the organisms that live there. Her primary interests include sustainable management, conservation biology and ecological assessment.
In her new role, Infante replaces Michael Jones, the Peter A. Larkin Professor of Quantitative Fisheries, who has held a similar position within MSU AgBioResearch since 2014.