Michigan State University strengthens commitment to Michigan bees and beekeepers with two new positions
Meghan Milbrath and Ana Heck's new job assignments will boost pollinator outreach and research at MSU.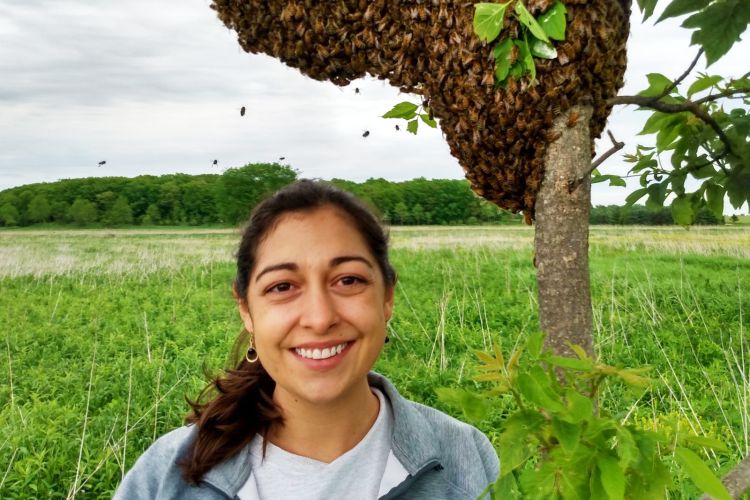 The apiculture and pollination program at Michigan State University is expanding, as MSU Extension and the Department of Entomology have shown their continued support to the industry through two new positions. Meghan Milbrath, previously an academic specialist at MSU, is now an assistant professor in the Department of Entomology with a 50% Extension and 50% research appointment. She will remain the coordinator of the Michigan Pollinator Initiative and will expand her research programs. Milbrath's research focuses on various aspects of honey bee and pollinator health including disease management and pesticide risk assessment.
MSU Extension has hired Ana Heck as a new apiculture Extension educator. Heck will develop and deliver programming and education for small scale beekeepers, growers and pesticide applicators. She will also collaborate in helping Adam Ingrao administer MSU's Heroes to Hives program.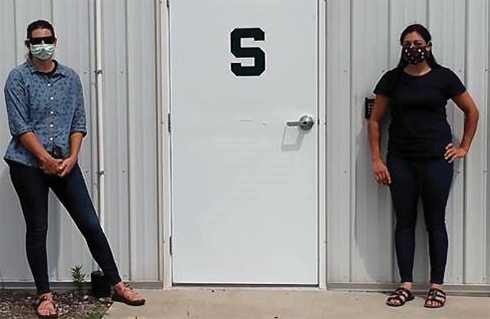 These new personnel appointments will be strengthened by an agreement to assign 15 acres plus several buildings on MSU's south campus for a pollination performance center. The vision for the center is to provide a home base for pollinator research, extension and teaching that will accommodate collaborations and interactions with beekeepers and pollinator enthusiasts.
To ask a bee or pollinator question, reach Milbrath and Heck through MSU Extension's "Ask an Expert" portal. To support pollinator related research and outreach at MSU, visit links at the Michigan Pollinator Initiative website.