MSU researcher named to chronic wasting disease committee by National Academies of Sciences, Engineering, and Medicine
Sonja Christensen is an expert in deer disease surveillance and mitigation.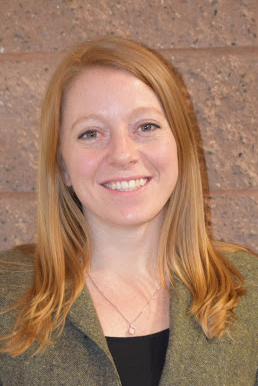 EAST LANSING, Mich. — Sonja Christensen, an assistant professor in the Michigan State University Department of Fisheries and Wildlife, has been named to a 12-person committee examining chronic wasting disease (CWD) by the National Academies of Sciences, Engineering and Medicine.
CWD is a neurodegenerative disease caused by prions, a form of protein that attacks healthy nervous system cells, particularly in the brain. It is not known to affect humans but is 100% fatal in cervids, such as deer, elk and moose. Spread is thought to be a result of either direct or environmental contact with bodily fluids, but research is ongoing.
Symptom onset can take more than a year, according to the Centers for Disease Control and Prevention (CDC). These include dramatic weight loss, disorientation, listlessness and other neurological issues.
The disease was first discovered in Colorado in 1967, and the CDC indicates that as of March 2023, it has been detected in at least 29 states and two Canadian provinces.
According to the Academies, the new committee will review current knowledge about transmission and spread of CWD, including:
The infectious dose of CWD and different modes of disease transmission among cervids.
The means of geographic spread through cervid dispersal, scavenger activity and human actions.
The effectiveness of interventions to reduce transmission and/or geographic spread of the disease.
The population-level and economic impacts of CWD and the effectiveness of different interventions to reduce those impacts.
The product of the committee's efforts will be a report based on review of published and ongoing CWD research.
"It's a tremendous honor to be selected by the Academies for this opportunity," said Christensen, whose work is supported in part by MSU AgBioResearch. "I look forward to contributing to the committee's work and to help address the need for a clearer understanding of the available science on CWD. Agencies need evidence-based information for critical decision making on this challenging disease."
Christensen is an expert in wildlife disease ecology, surveillance and management. Her research program focuses on how and why diseases occur in a given place and time, and how that affects wildlife populations.
Additionally, Christensen serves as fish and wildlife health coordinator for the Association of Fish & Wildlife Agencies, which brings together management organizations from across North America. In this role, she helps to build capacity and coordinate responses to wildlife disease threats.
She is also a past chair and current executive committee member of the CWD Research Consortium, a multistate project started at MSU and funded by the U.S. Department of Agriculture aimed at uniting CWD research efforts across academia, nongovernmental organizations, state and federal agencies, and tribal nations.
"Dr. Christensen's role on this committee is not only a professional honor for her, but her participation is a point of pride for MSU," said Dana Infante, associate director of MSU AgBioResearch and advisor for the CWD Research Consortium. "Her membership is testament to her extensive experience and knowledge. Serving on this committee will allow her to bring that knowledge to bear on a national platform, and it will contribute to innovate ways to address CWD in Michigan."
The challenge of CWD is particularly relevant to the Great Lakes State. The disease has been present in Michigan for several years, first discovered in captive white-tailed deer in 2008 and free-ranging white-tailed deer in 2015. Management strategies have, however, seen some successes.
According to the Michigan Department of Natural Resources, no new counties saw positive cases during 2022 sampling. Counties with positive tests in free-ranging deer included Clinton, Eaton, Gratiot, Hillsdale, Ingham, Ionia, Isabella, Jackson, Kent, Montcalm, and Dickinson in the Upper Peninsula.
"While we've not seen a lot of additional spread in Michigan recently, we need to remain diligent," Christensen said. "This committee is extremely important because it will allow me to continue to interact with other scientists and agencies at the national level and beyond, helping to gain a greater understanding of how we can all mitigate the effects of this disease."
---
Michigan State University AgBioResearch scientists discover dynamic solutions for food systems and the environment. More than 300 MSU faculty conduct leading-edge research on a variety of topics, from health and climate to agriculture and natural resources. Originally formed in 1888 as the Michigan Agricultural Experiment Station, MSU AgBioResearch oversees numerous on-campus research facilities, as well as 15 outlying centers throughout Michigan. To learn more, visit agbioresearch.msu.edu.