MSU Receives $5.4 Million Specialty Crop Grant
Michigan State University has received a four-year, $5.4 million grant to improve the quality, yield, drought tolerance and disease resistance of potatoes and tomatoes.
Michigan State University has received a four-year, $5.4 million grant to improve the quality, yield, drought tolerance and disease resistance of potatoes and tomatoes, two of the world's most important crops and significant contributors to Michigan's $67 billion agricultural economy.
The MSU grant is the largest of the nine grants awarded by the U.S. Department of Agriculture (USDA) Cooperative State Research, Education and Extension Service (CSREES) National Research Initiative Plant Genome Program -- it represented more than half of the $9.4 million award total.
Led by two MAES scientists -- Dave Douches, crop and soil sciences researcher, and Robin Buell, plant biology researcher -- the project aims to use emerging DNA sequence data with basic research data to improve potato and tomato varieties. Other researchers, educators and Extension specialists from MSU, Ohio State University, Cornell University, the University of California-Davis and Oregon State University are also working on the project.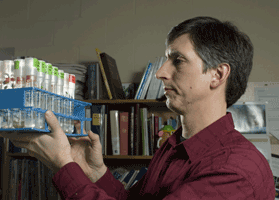 "Potatoes and tomatoes are important vegetable crops that are challenged by disease and pests," Douches said. "Enhancing our ability to tackle these problems from a genetic angle will improve the quality of produce for consumers and processors and provide potato and tomato growers with varieties that are more pest- and disease-resistant."
"Pests and diseases continue to be a serious problem in Michigan potato production," said Ben Kudwa, executive director of the Michigan Potato Industry Commission. "Michigan potato growers continue to incur significant financial losses as a result of pests such as the Colorado potato beetle and diseases such as potato late blight and potato scab when intervention measures to control them are unsuccessful. This level of funding, combined with the expertise and leadership of Dave Douches and the rest of the project team, will help ensure that the potato and specialty crop industries remain strong and viable in Michigan and beyond."
The MSU program will be administered under the Cooperative Agriculture Project (CAP), a USDA-CSREES program that funds multiyear, multi-institutional collaborative projects. Past CAP programs have focused on rice, wheat, barley and conifers.
"This is the first non-grain/forestry project funded under the CAP program and the first project that's working on two species," Buell said. "The potato is the most important vegetable worldwide, and the Solanaceae family -- which includes potatoes, tomatoes, peppers and eggplants -- is the most important vegetable family, period, so this represents a very important and significant investment by the USDA."
The project team also will develop a course for graduate students, offer workshops and practical training for plant breeders, and create online networking resources for plant breeders, seed industry professionals, Extension specialists and practitioners.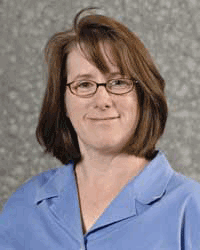 "It is extremely gratifying to see this innovative and important research be acknowledged and supported by the USDA, and it is a testament to the caliber of researchers we have here at MSU," said MAES director Steve Pueppke. "Research funding at this level is essential to improving agricultural efficiency and sustainability and addressing critical and emerging national priorities and needs."
Did you find this article useful?
---