New $2.2 billion USDA financial assistance program launched for farmers who have faced discrimination
Applications for the program are now open.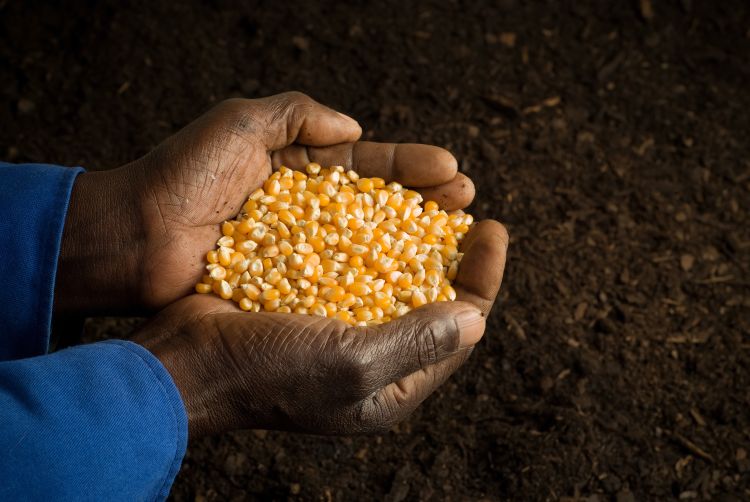 For decades, the United States Department of Agriculture (USDA) denied loans, credit, representation and inclusion for many farmers, particularly farmers of color, leading to massive land ownership losses and financial hardships.
This discrimination occurred in the form of adverse loan terms, oppressive supervision of loan requirements, failure to provide appropriate assistance, delays in processing loan or loan servicing application, the denial of a loan or loan servicing and prevention from applying for a loan or loan servicing. The USDA's new Discrimination Financial Assistance Program (DFAP) is designed to remedy this and provide financial support to affected farmers.
Who is eligible?
Financial assistance is available for farmers, ranchers and forest landowners who experienced discrimination related to SDA farm lending programs prior to January 1, 2021. To be eligible to receive funds, you must have experienced discrimination or assumed loans that were subject to discrimination by the USDA in programs administered by the Farm Service Agency (or its predecessor, the Farmers Home Administration) prior to January 1, 2021. If you obtained money or loan forgiveness due to a prior case addressing discrimination by USDA farm lending programs, you are still eligible to participate.
When should I apply?
Applications must be received no later than January 13, 2024 and can be received by e-filing by 11:59 pm Pacific time (2:59 am on January 14, 2024 Eastern time), in person through one of the agencies approved to assist or postmarked by January 13, 2024. Funds will not be distributed on a first-come-first-served basis, instead each application received by the deadline will be considered for payment.
How much does it cost to apply?
The DFAP application is FREE and can be filled out online at 22007apply.gov. There are options for English and Spanish language application that can be downloaded or submitted via an e-filing portal. The website also includes information on how to obtain technical assistance in-person or virtually, as well as additional details about the program.
Do I need an attorney to assist me?
Although there are reports of attorneys charging retainer fees and asking applicants to submit private and sensitive information, this application process does not require an attorney and it is FREE to apply. The USDA will not be paying attorneys' fees, nor will the amount of financial assistance be increased for claimants who are represented by an attorney.
Where can I get assistance with the application or more information?
There are several ways to request help with the application or get more information about the program.
In-person: Visit an in-person office Monday through Friday, from 9 a.m. to 5 p.m. Eastern time at Regus, 1760 Abbey Road, Suite 218, East Lansing, MI 48823. There is free parking available, and the in-person office has access to computers for filling out and filing your application.. You can also check this website for in-person assistance events being held throughout Michigan.
Phone: Live agents are available and eager to help with questions about applications at 1-800-721-0970, from 8 a.m. ET to 8 p.m. PT seven days a week, except for federal holidays. Help is available in English or Spanish. Call 1-800-721-0970.
E-mail: Send your questions to info@22007apply.gov
Virtual group sessions: Click here for the weekly schedule of virtual group video sessions, available in either English or Spanish.
Reach out to trusted agricultural organizations and service providers: USDA has approved eight organizations that can help you access information and file the application:
What if I am currently experiencing discrimination?
If you are currently experiencing discrimination by USDA farm lending programs, you may contact the Office of Assistant Secretary for Civil Rights (OASCR), Information Research Service, at (=866-632-9992 (toll free) or send an email to the Office of the Assistant Secretary for Civil Rights at CR-INFO@usda.gov for assistance. Individuals who are deaf, hard of hearing or have speech disabilities may contact OASCR through the Federal Relay Service on 711. Those who prefer Spanish can call 800-845-6136.
For more information on DFAP, visit 22007apply.gov or the USDA information page.
Opportunities to connect if you're experiencing stress
Resources and information for agricultural workers and their families can be found at the Managing Farm Stress website. This includes access to teletherapy services, assistance with farm business management, and much more.
MSU Extension also offers a variety of programming and resources to support yourself or loved ones undergoing mental health distress, such as Mental Health First Aid, which can teach you how to support someone who is experiencing a mental health challenge or crisis.