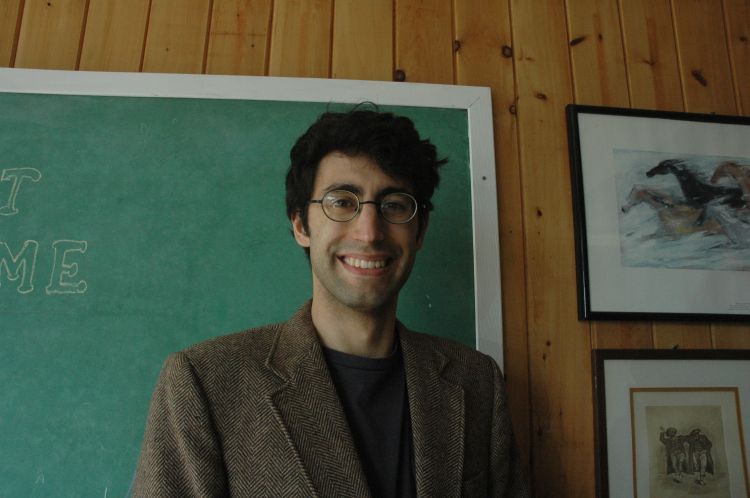 Jesse Traub, Ph.D., was named program coordinator for the agricultural operations certificate program at Bay College in Escanaba, Michigan, as part of the Institute of Agricultural Technology (IAT) partnerships.
Through the IAT partnership, students can attend Bay College and earn an associate's degree in agriculture while also earning a Michigan State University (MSU) IAT certificate. These courses and credits can also count toward a bachelor's degree at MSU.
The IAT collaboration creates new education and training opportunities for Escanaba and the surrounding areas. Bay College is located 15 minutes from the MSU Forest Biomass Innovation Center research station and 45 minutes from the Upper Peninsula Research and Extension Center research farm, both of which provide rich opportunities for students to see and participate in agricultural research, according to Traub.
"This partnership makes advanced agricultural education much more accessible to the people in this area, especially for someone who already has a job or family," said Traub. "Additionally, we hope to provide a well-trained workforce to support the agricultural industries in the region."
The IAT and its expansion into the Upper Peninsula supports workforce development in Michigan and MSU's land-grant roots of reaching people with practical education and training.
"A strong culture of living off the land permeates the UP. Those who aren't full-time farmers often still have a full vegetable garden, a few head of cattle or a woodlot to grow their own timber," Traub said. "The agricultural operations program at Bay College is fulfilling a long unmet need for formal agricultural education in the area."
Traub brings a mix of experiences in agriculture, education and business. He is a co-owner of the Canterbury Book Store in Escanaba with his wife, Rebecca Bender. Traub has a doctorate in plant breeding, genetics and biotechnology from MSU and a bachelor's degree in plant and soil science from Middle Tennessee State University.
If interested in learning more about the IAT/Bay College program, contact Traub at traubjes@msu.edu. Interested students can apply to the IAT and Bay College by August 9 for the fall 2019 semester.