Northwest Michigan Launches Project to Promote "Food Innovation Districts"
Planning and economic development toolkit will support communities statewide.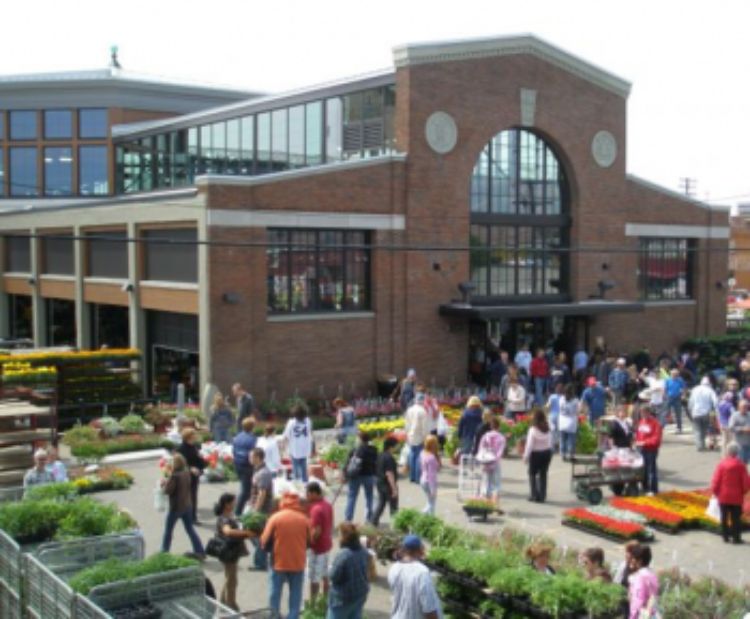 by Patty Cantrell, Regional Food Solutions
TRAVERSE CITY — When economic historians look back at the origins of industries — whether California semiconductors or Michigan wineries — they often find that a group of entrepreneurs with similar ideas and values started working together, even as they competed, to build new products and markets.
Michigan's emerging local and regional food sector is just such an industry in formation. Like-minded businesses are sharing information at farmers markets, partnering on events and retail promotion, and designing regional "food hub" facilities for common storage, packing, and distribution needs.
Beginning in January 2012, the Northwest Michigan Council of Governments (NWMCOG), in cooperation with the C.S. Mott Group for Sustainable Food Systems at MSU, will prepare a toolkit that communities statewide can use to recognize and support such business collaboration and innovation. With funding from USDA-Rural Development, NWMCOG will examine the range of planning, zoning, and economic development strategies involved in establishing business districts to encourage food and farm innovation, or "food innovation districts."
"This is where we can add real value to the extensive work many others are already doing to build Michigan's regional food economies," says Matt McCauley, NWMCOG Director for Regional Planning and Community Development.
With expertise in land use planning and economic development, the NWMCOG is in good position to work through potential questions, considerations, and implementation steps of developing food innovation districts, such as zoning tools or economic development incentives to use. Detroit's Eastern Market is an example of a food innovation district. Over its 120 years, Eastern Market has been a hub of food retail and wholesale activity. Not only do shoppers and farmers get to know each other, but retail and food processing businesses located in and around the district also work with the farmers and each other to develop products and pursue market opportunities.
Eastern Market is now adding activities and services, such as a food business incubator, nutrition education, and an on-site urban farm to further revitalize both its midtown Detroit neighborhood and southeast Michigan's regional food economy.
"NWMCOG's food innovation district project will help more Michigan communities set up their own versions of Eastern Market, where food and farm entrepreneurs, as well as customers and suppliers, can cluster and collaborate," said project consultant Patty Cantrell of Regional Food Solutions LLC.
Developing such a food innovation district guide for local officials is one of 25 recommendations in the Michigan Good Food Charter, a statewide policy platform. The Charter focuses on the economic, environmental, and social benefits that can come from Michigan sourcing 20 percent of its food from local farms and food businesses by 2020.
The NWMCOG will consult with communities in its 10-county region from Manistee County to the Mackinac Bridge about food and farm initiatives in process or in mind. Examples range from redevelopment of commercial property for smaller scale food processing and food retail to community centers adding nutrition education and other resources, such as licensed kitchen space for public cooking classes and startup entrepreneurs.
"With this on-the-ground input, the NWMCOG will further research state and national models for insights on food innovation district development," said project partner Kathryn Colasanti, academic specialist with the C.S. Mott Group for Sustainable Food Systems at MSU.
The final outcome will be a useful package of information about food innovation districts – what they look like and what they do -- and different ways that communities can establish and encourage them.