Q&A with ABM Major Maddie Cary
After an eye-opening summer internship and an exciting opportunity with the Michigan Agriculture Council, sophomore Maddie Cary is discovering new passions in the field of agribusiness management.
Despite growing up on her family's farm producing corn, soybeans, and wheat, agribusiness management (ABM) sophomore Maddie Cary wasn't sure she had a passion for crops. That feeling completely changed after her internship this past summer with Nutrien Ag Solutions in Breckenridge, Michigan.
Through her internship, Maddie says, "I learned and executed the fundamentals of scouting row crops, saw the sales process, partook in a research project based around fungicides on soybeans, and networked through different seed and chemical trainings."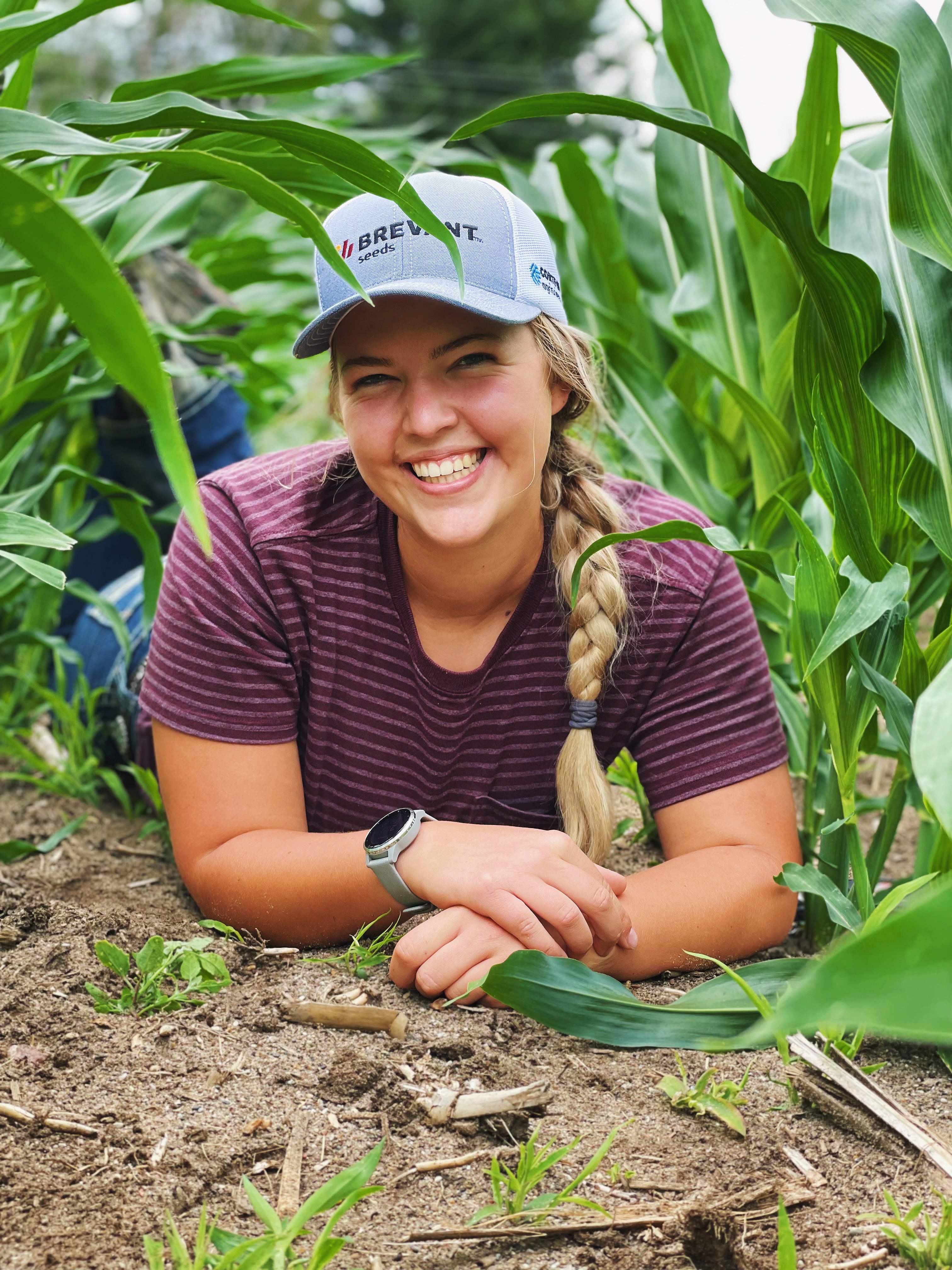 If that sounds like a busy summer, Maddie also became an ambassador for the Michigan Agriculture Council, where she is helping promote the "Michigan GROWN, Michigan GREAT campaign." After a summer full of enriching agribusiness and agricultural communications experiences, Maddie is a great fit for her newly-elected role as the MSU Collegiate Farm Bureau's Vice President of Public Relations.
Learn more about Maddie's internship experiences and how she found them in our Q&A.
Hometown Alma, Michigan
What is your major? Why did you select this major? My major is Agribusiness Management. I chose this major because it is broad and gives me options for a future career.
What was your favorite thing about your internship/Mi Ag Council experience? My favorite thing about my summer internship was realizing I had a passion for crops. I took this opportunity thinking I wouldn't love it, but I knew the skills I would learn would benefit me in any agriculture career path I take. I left with a ton of new knowledge and a passion. With the Michigan Ag Council, my favorite part is spreading a positive message about agriculture and helping to close the gap between the producer and consumer.
How did you find these internship opportunities? I found these opportunities via the internet. For Nutrien, I attended the career fair virtually through handshake in the fall of 2020 and then executed an in-person interview at the Breckenridge location. The Michigan GROWN, Michigan GREAT ambassador program was posted on Facebook and Instagram, and I had some people tag me in the post, then I decided to apply.
Read one of Maddie's recent blog posts for the Michigan GROWN, Michigan GREAT campaign, "Knee High by the Fourth of July" through this link.