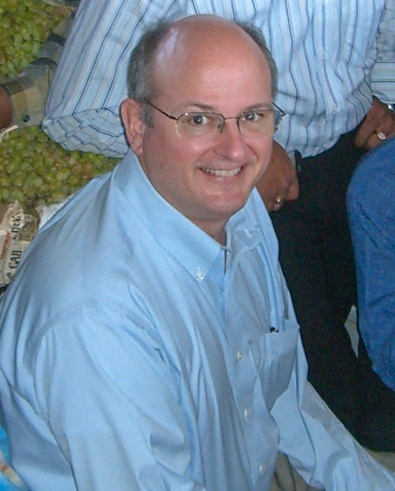 Department of Agricultural, Food, and Resource Economics (AFRE) professor Tom Reardon has been named an "Extraordinary Professor" at the University of Pretoria, South Africa. In this prestigious honorary position, Reardon will work closely with University of Pretoria Department of Agricultural Economics, Extension and Rural Development faculty, collaborate with and mentor graduate students from across Africa, and present his work on food system transformation in Africa.
"It's really a testament to the work he's done over an amazingly productive career," said Dave Tschirley, AFRE professor and co-director of the department's Food Security Group. "Tom is adding yet another major element to MSU's unparalleled strength of diverse relationships in Africa."
There are currently four "Extraordinary Professors" in the department, who primarily assist with academic supervision of masters and doctoral students. A top agricultural and applied economics department in Africa, graduate students from across the continent gather to collaborate and work on pressing food, agriculture, and safety issues. Serving for four years, Reardon will work with a wide range of Master's and PhD students through research collaboration and sitting on their committees.
"I'm excited for the opportunity to focus on Africa-wide training — on preparing the next generation of diverse African scholars to follow and solve major problems," said Reardon. "And I'm glad to be brought into the department. There are long-standing friends and colleagues leading these efforts at Pretoria, so it feels to me like coming home."
Every year, Reardon will teach a short course on the continually developing story of the food system transformation in Africa. Since the early 2000s, his work has focused on the transformation of agrifood systems including the rise of supermarkets, large processing firms, modern wholesale and logistics, and agricultural support services. With special interest in Africa, Asia, and Latin America, Reardon has gained international recognition for his revolutionizing ideas and research.
Learn more about Reardon, his recent Hans Ruthenberg Memorial Lecture, and the University of Pretoria.