Reflections on success: MSU Extension looks back on first year of farm stress project
MSU Extension professionals look to build on the profound impact of their Legacy of the Land work.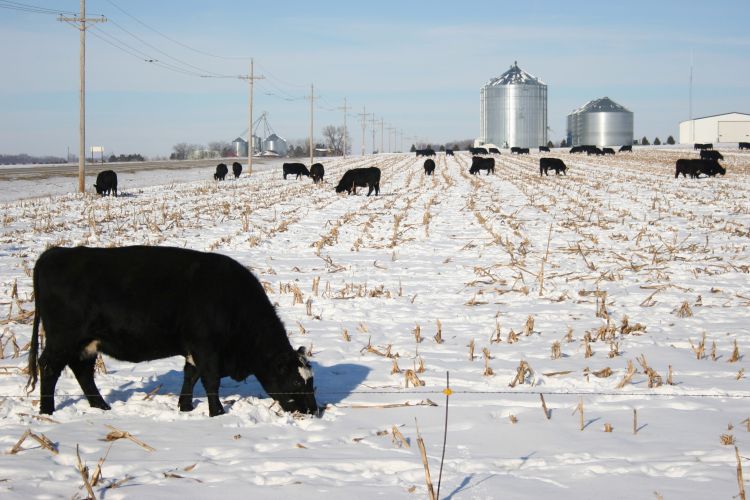 A myriad of factors — from fluctuating commodity prices to weather events — can cause undue stress in farming and agricultural communities. Last year, in a combined effort to reduce projected farm losses while addressing farmers' mental health, Michigan State University Extension partnered with the Michigan Department of Agriculture and Rural Development (MDARD) for a two-year project called Legacy of the Land.
This September marked the completion of the first year of this work. The work aims to connect farmers and the agricultural community with tools and resources to support farm operations, better recognize the signs of stress and identify the warning signs of suicide.
"The Legacy of the Land grant work started amidst the pandemic," said MSU Extension farm stress specialist Eric Karbowski. "Despite those challenges, I'm so proud that our team at MSU Extension pulled together to truly make a positive and supportive impact on our farming and agricultural communities."
Among the accomplishments, in the first year of this work:
MSU Extension educators delivered 17 farm stress programs to nearly 600 participants across the state, providing them with tools, resources and information as well as behavioral health expertise through online presentations and trainings.
Through one-on-one consulting and farm business management strategies, the MSU Extension farm stress team combined their efforts with farm business management experts to provide holistic education, resources and referrals to farmers, family members, and agribusiness professionals.
Referrals into the teletherapy program — a partnership with Pine Rest Mental Health Services that connects farming and fishing professionals with online teletherapy services — have increased fourfold.
Promotional postcards were developed, and 15,000 are currently being distributed at statewide agricultural events, through MSU Extension county offices, and via direct mailing to Michigan farmers already on distribution lists for MSU Extension program materials. To date, outreach materials have been sent directly to more than 8,200 farms.
MSU Extension hired Remington Rice, Ph.D., as an addition to its farm stress team.
Looking ahead into 2022, the MSU Extension farm stress team plans to continue supporting the missions of MSU Extension by engaging in local communities and finding innovative ways to support those who bring Michigan's rich agricultural history to life.
"As we think about our next steps, I couldn't be more excited to continue engaging with farmers and providing them with tools, resources and opportunities — not just to support their farm operations but also to help improve their quality of life," Remington Rice said.
To learn more information about the Legacy of the Land project, please visit MSU Extension's Managing Farm Stress website or contact MSU Extension farm stress specialist Eric Karbowski at karbows8@msu.edu or Remington Rice at riceremi@msu.edu.
This work is supported by the Michigan Department of Agriculture & Rural Development [grant # 00501937] by authority under Act No. 65 of the Public Acts of 2019.