Robert Richardson selected as 2020-2021 Jefferson Science Fellow
Dr. Richardson begins work on a newly-launched program to investigate broader impacts of COVID-19 globally.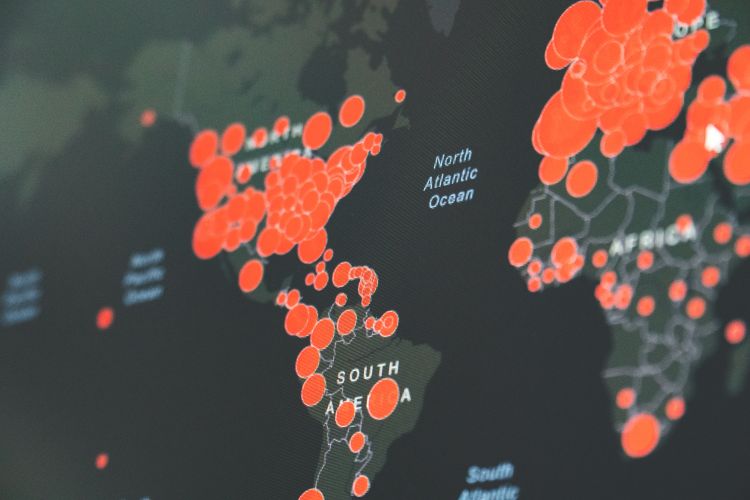 With the global challenge of addressing the broad ranging impacts of COVID-19, it is critical to investigate what relief efforts make actual improvement in mitigating the negative effects of the pandemic. To do this, it is critical to bring the deep knowledge and skills that university faculty have cultivated to the organizations that are seeking to implement these solutions. While there are many avenues for faculty to share their expertise, none are perhaps so effective as bringing the experts to the organizations that are doing the work.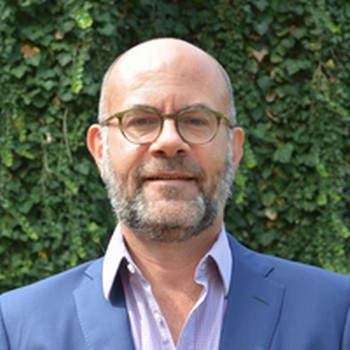 Dr. Robert Richardson, professor in MSU's Department of Community Sustainability, has been chosen as a Jefferson Science Fellow for 2020-2021 cohort in the U.S. Department of State. The Jefferson Science Fellows Program is designed to further build capacity for science, technology, and engineering expertise within the U.S. Department of State and U.S. Agency for International Development (USAID). Faculty from U.S. universities spend a year away from their home institutions to serve as science advisors on foreign policy and international development issues.
As a Jefferson Science Fellow, Richardson has been working on a newly-launched program of the U.S. Department of State, Bureau of Intelligence and Research (INR), in the Office of the Geographer and Global Issues (GGI) called "Cities' COVID Mitigation Mapping (C2M2): Second-order impacts of a global pandemic." The program is led by the Humanitarian Information Unit within GGI.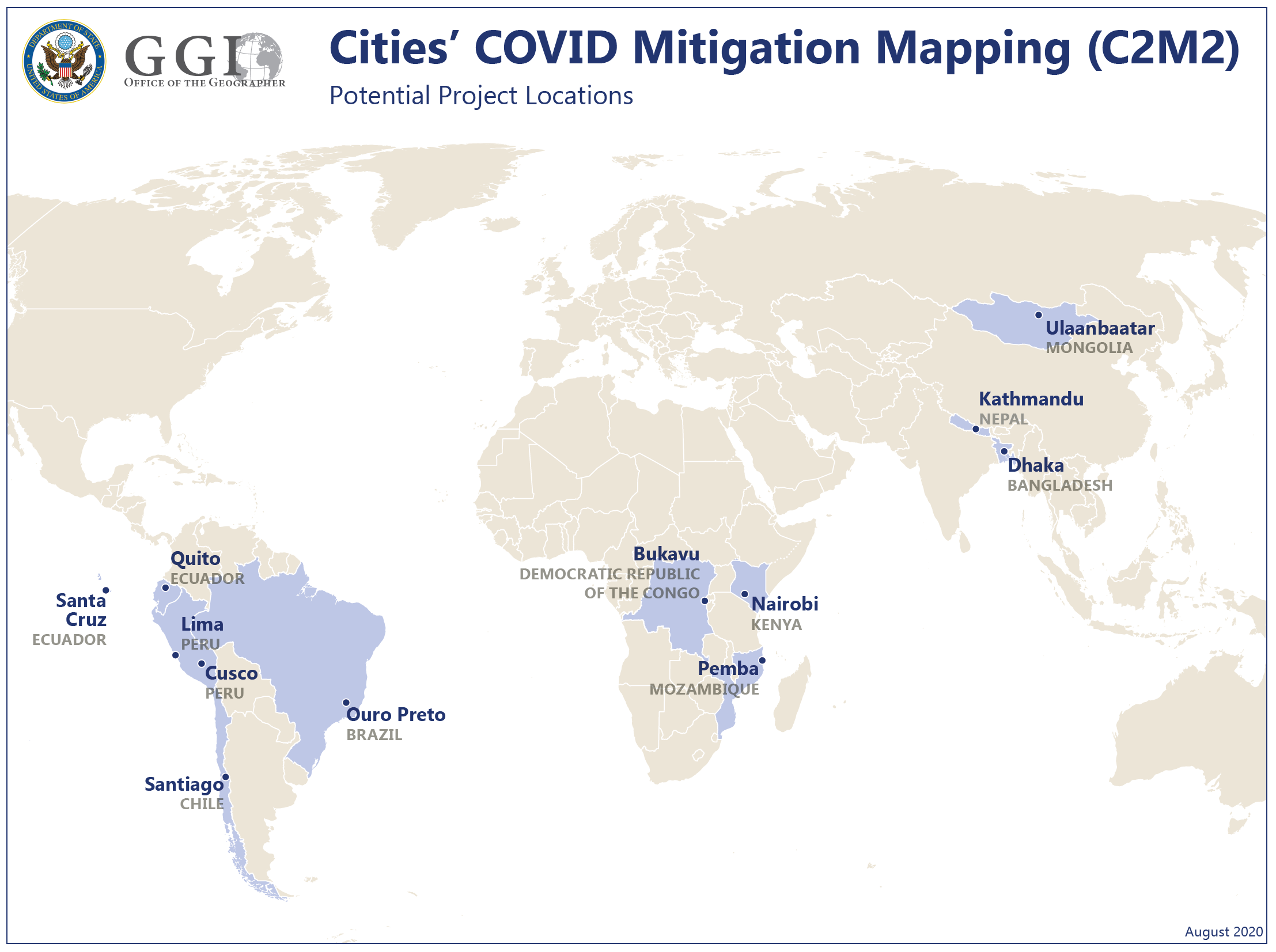 This project seeks to investigate the second-order, or indirect, impacts of COVID-19 to reduce development backsliding and, ultimately, prevent instability among vulnerable populations in urban areas around the world. Members of the GGI staff are collaborating with the American Association of Geographers (AAG) and three global hub leads from the three focal regions: Africa, Asia, and Latin America. Each of the three hubs has specific city-based projects that focus on indirect impacts of COVID, such as economic effects, food security, education, and access to health care services, among others.
As a part of this work, Richardson will collaborate with the team to create partnerships to make local digital map data through open participatory and remote technologies, documenting key community resources and underlying infrastructure that are important to mitigate COVID-19 impacts. With these data they will conduct analyses to identify needs and distribution of resources and infrastructure. This will help the U.S. Department of State address the identified indirect impacts of COVID-19 and facilitate production of digital maps and other datasets for government and others developing plans to mitigate COVID-19 second order effects.